WHY BOUNDARY SUPPLY?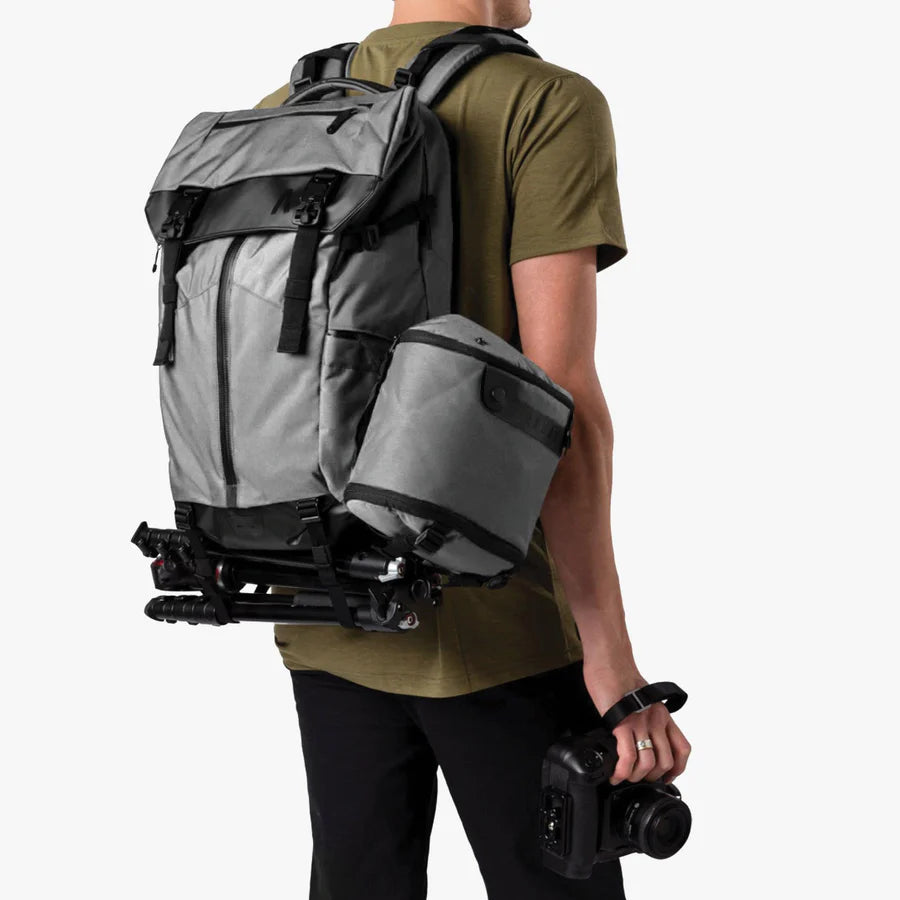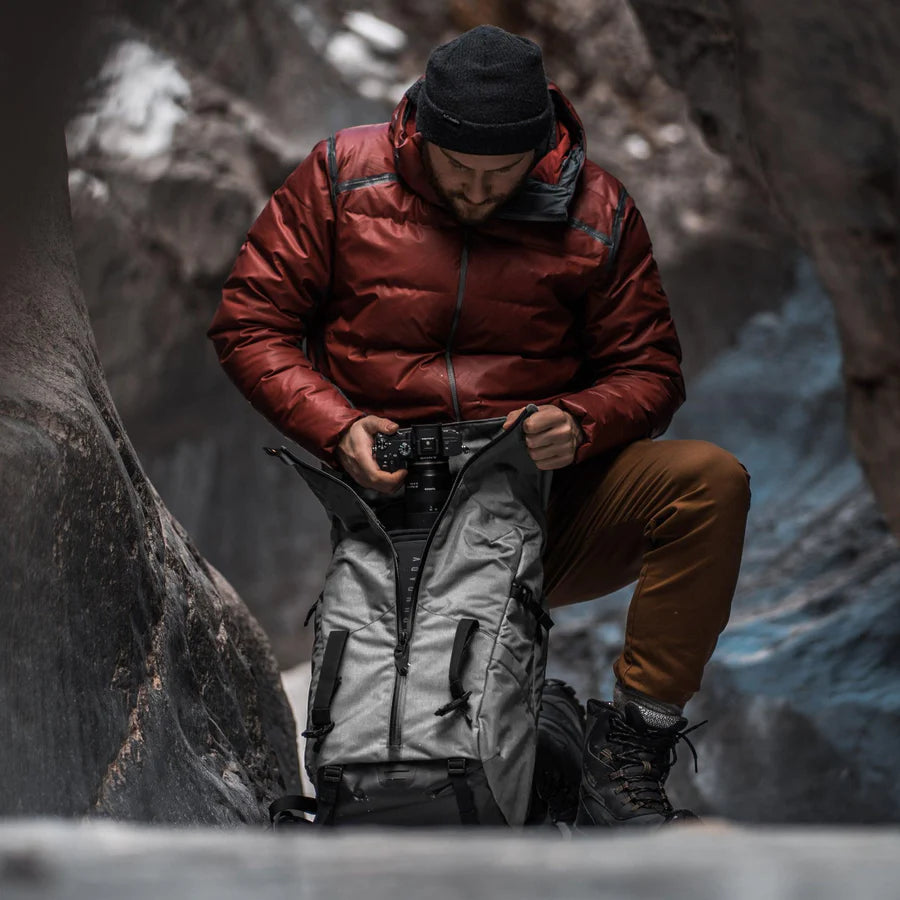 At Boundary Supply, we use technological innovation to design superior bags that will last. We understand that no two people have the same needs, which is why we created our modular bags. You can pick and choose your space to make it the perfect fit for your tools. We have travel bags, camera backpacks, technical sets, and everyday options. 
We regularly review and improve our process to guarantee we are at the top of our game. For some companies, that may mean sacrificing style. That's not the case for us. Boundary Supply Bags feature elegant shapes and colors and high-quality designs. Learn more about us or buy the bag that everyone's raving about.
WHAT SETS THE OPTIMAL CAMERA BACKPACK AND PACKING SYSTEM APART?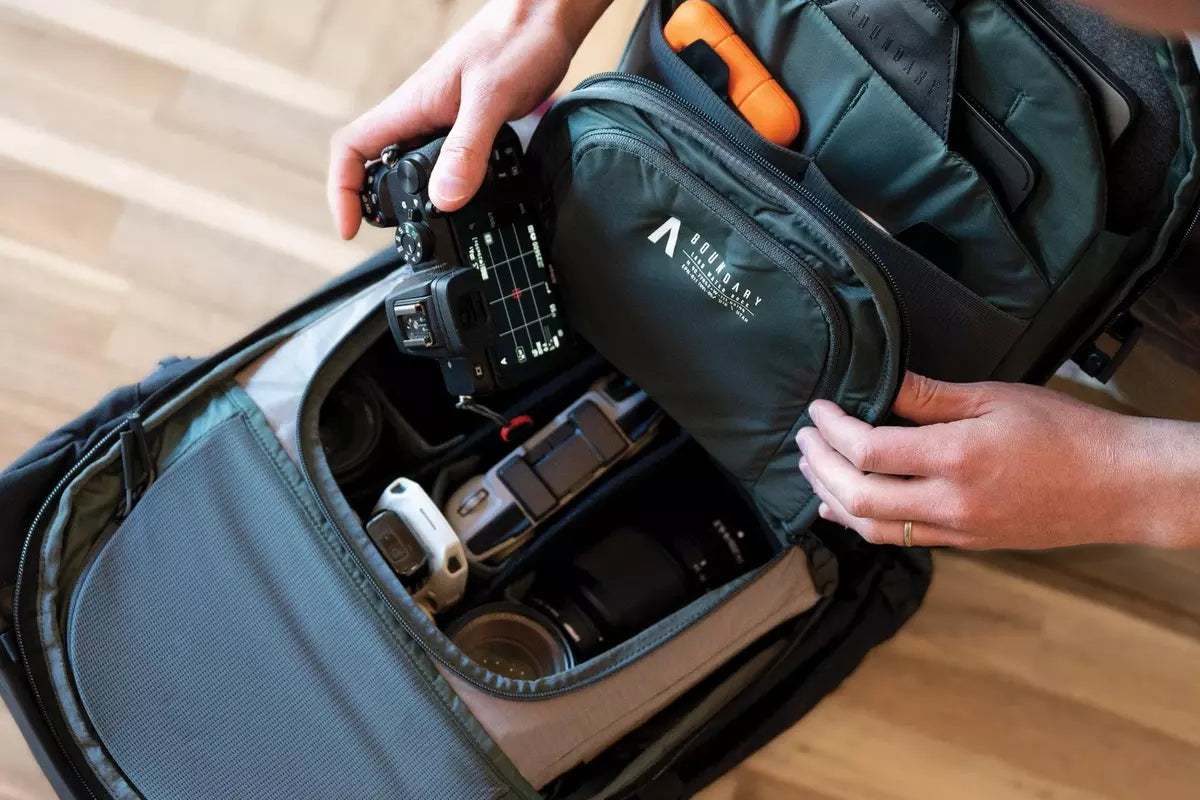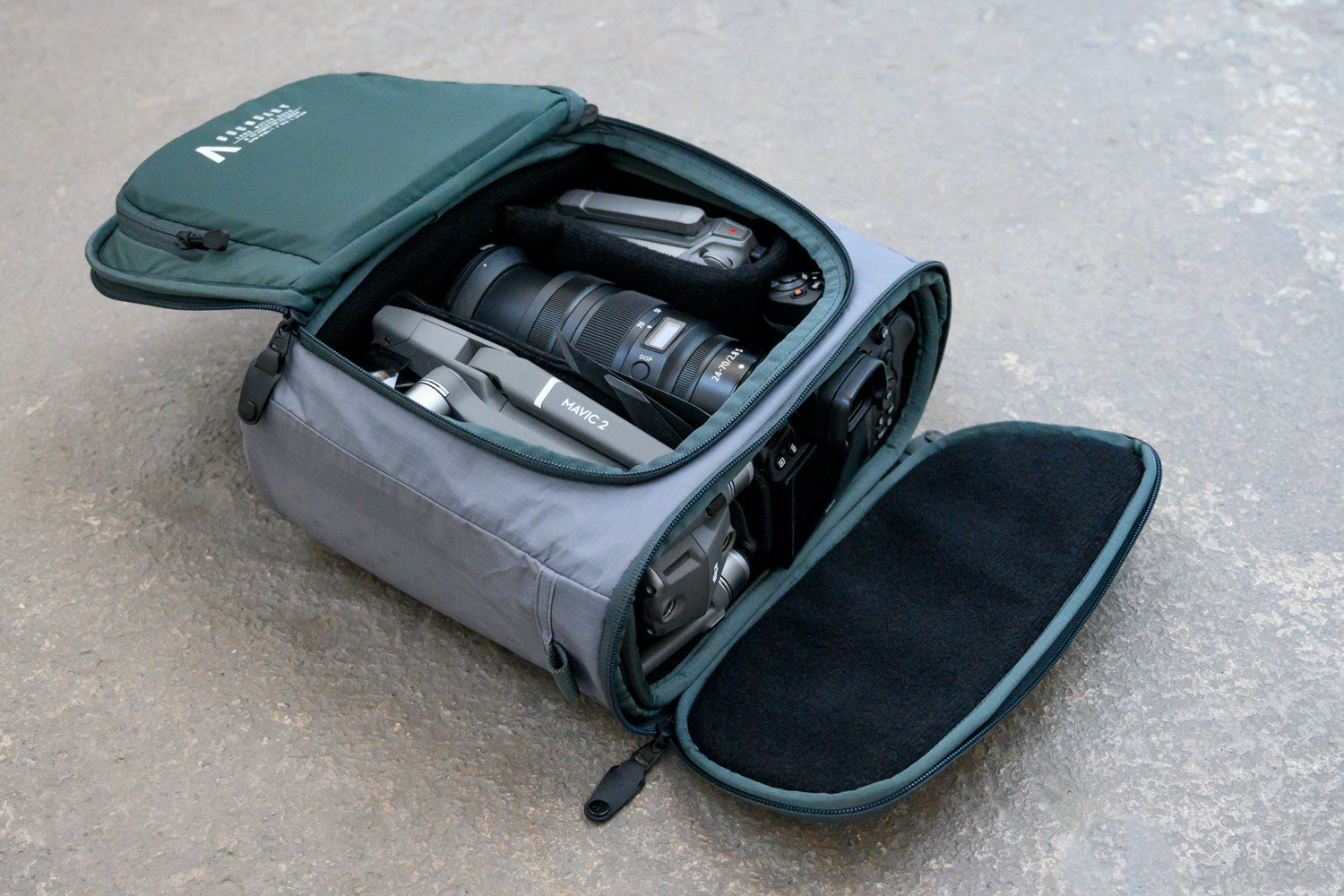 Photographers carry around a lot of equipment. Think about it—cameras, lenses, lights, and cords are all a part of the daily routine. Finding a case that fits everything you need comfortably can be difficult!
Our photographer's collection includes spacious camera backpacks and inserts so you can always have exactly what you need, stored efficiently. One of the main advantages of a modular system is that your storage space can grow along with your tools. We offer regular and light options based on the weight and durability you want. Differently shaped cubes will fit different lenses and cameras properly.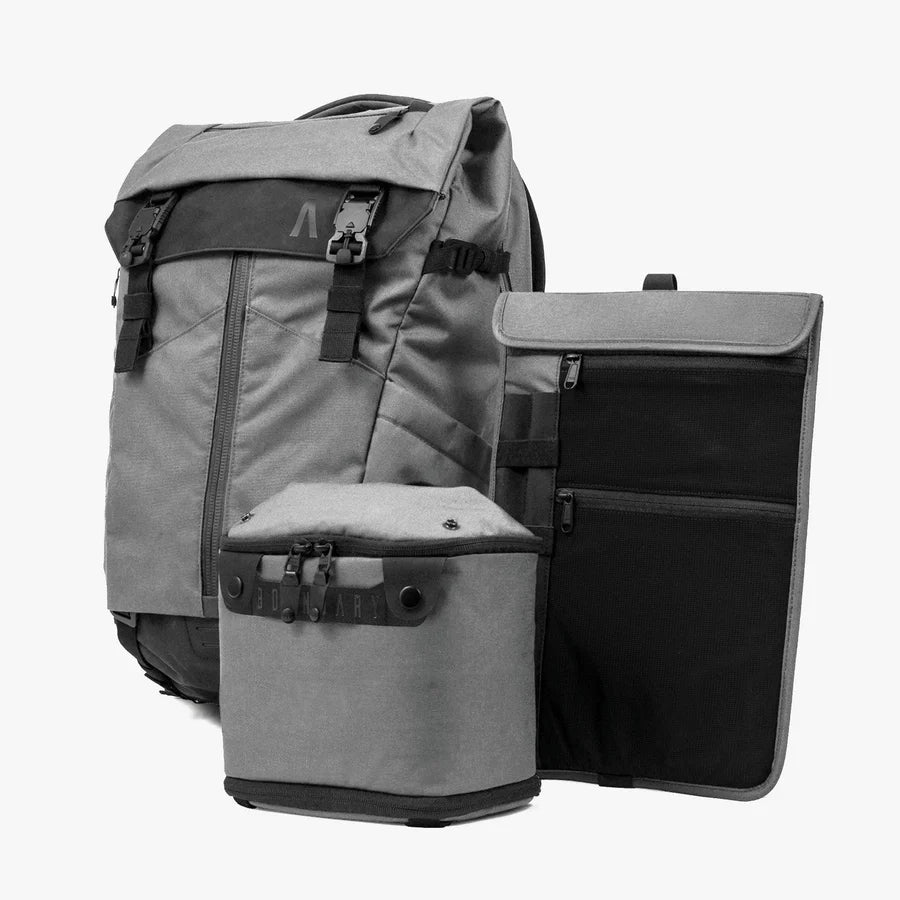 HERE ARE THE SPECIFIC PRODUCTS IN OUR CURATED PHOTOGRAPHY'S MODULAR SERIES:
OUR SUSTAINABILITY POLICY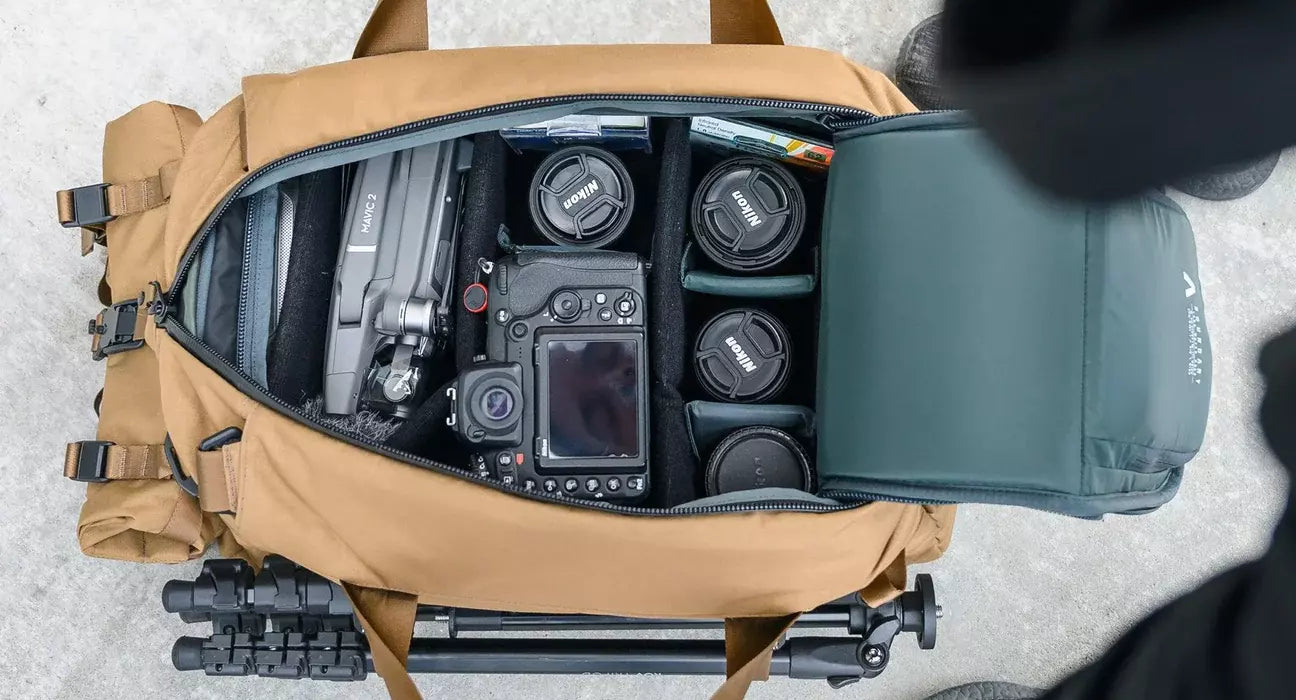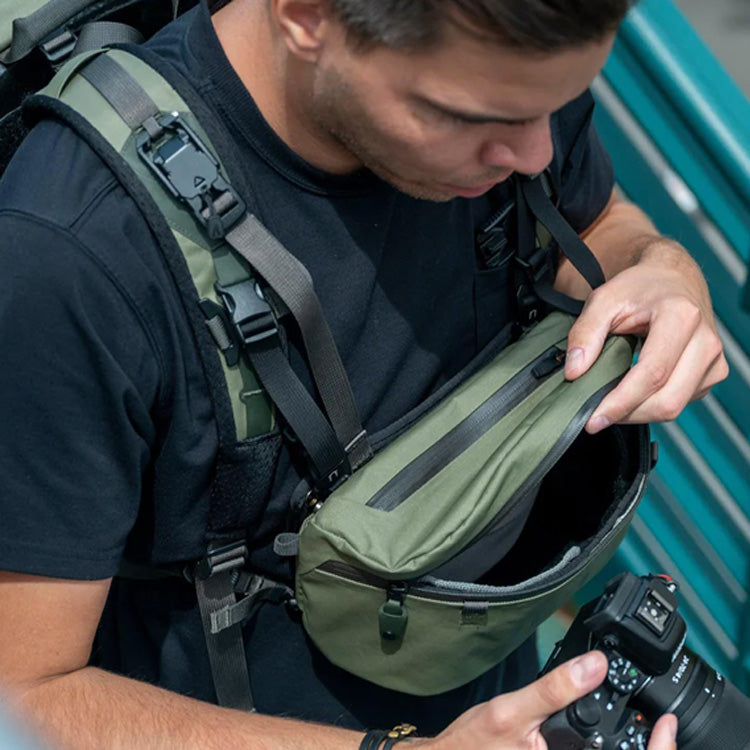 We are committed to creating a healthy environment for the planet and healthy working conditions for our employees. We work with Bluesign® to ensure our factories meet the top standards for pollution control and chemical safety. Nobody is more worried about how our processes affect the world than we are. To reduce material waste, we build our products right the first time so they can last for years. 
Buying from Boundary Supply is an investment, and we make sure it pays off. Learn more about how we support our planet with our sustainability policy here.
GO BIG WITH BOUNDARY SUPPLY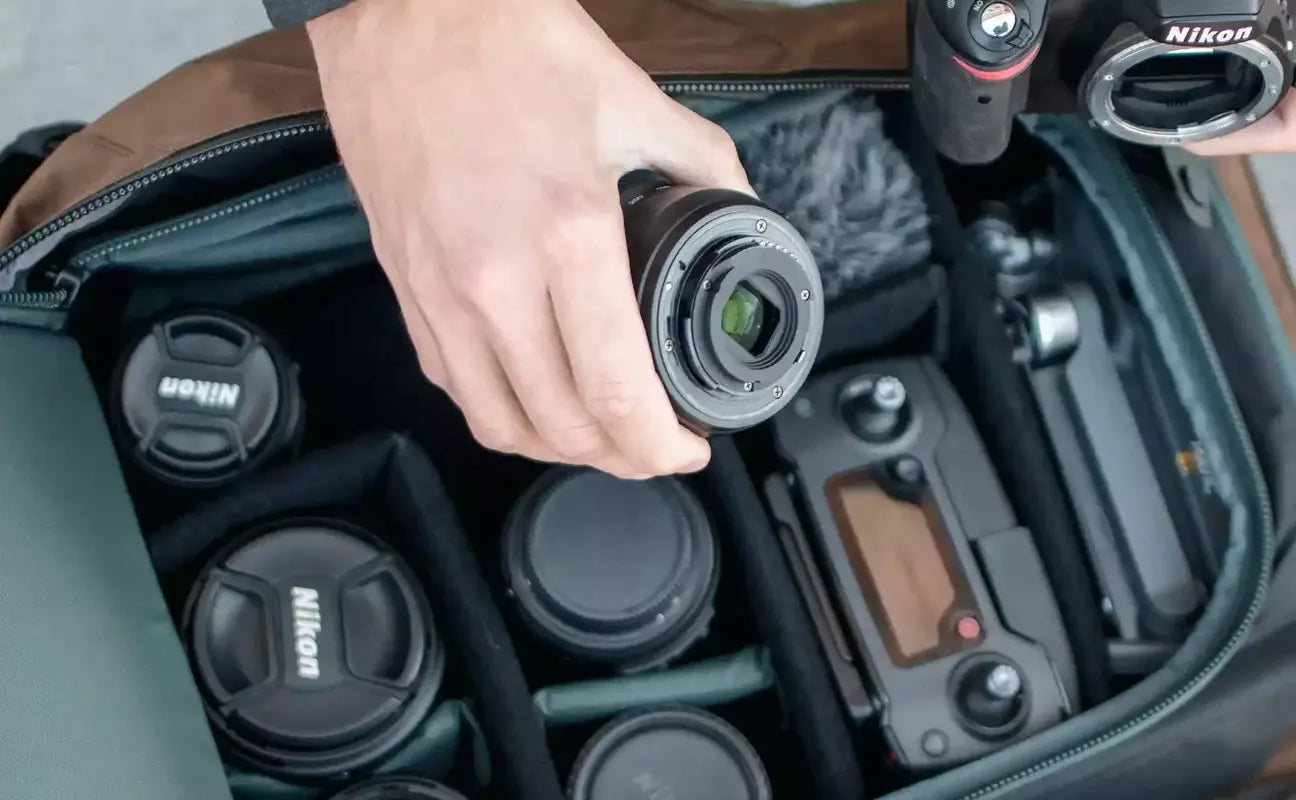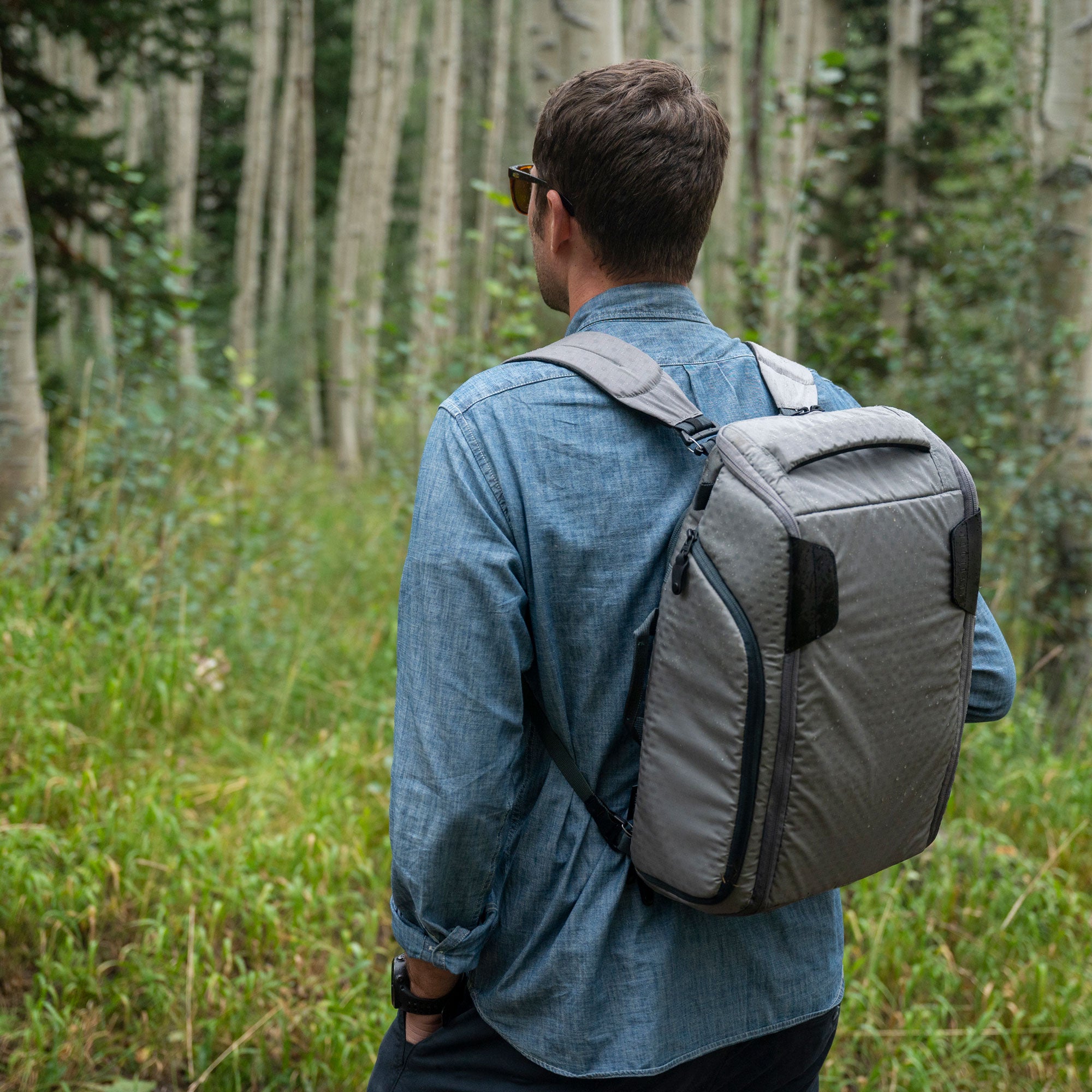 Boundary Supply camera backpacks are customizable, sustainable, and ready to follow you on your next big adventure. Our focus is always to keep our customers and employees happy. We seek to improve our communities with creativity and resiliency in every part of the design, production, and distribution process. If you have any questions about our products or brand, feel free to contact us at any time.