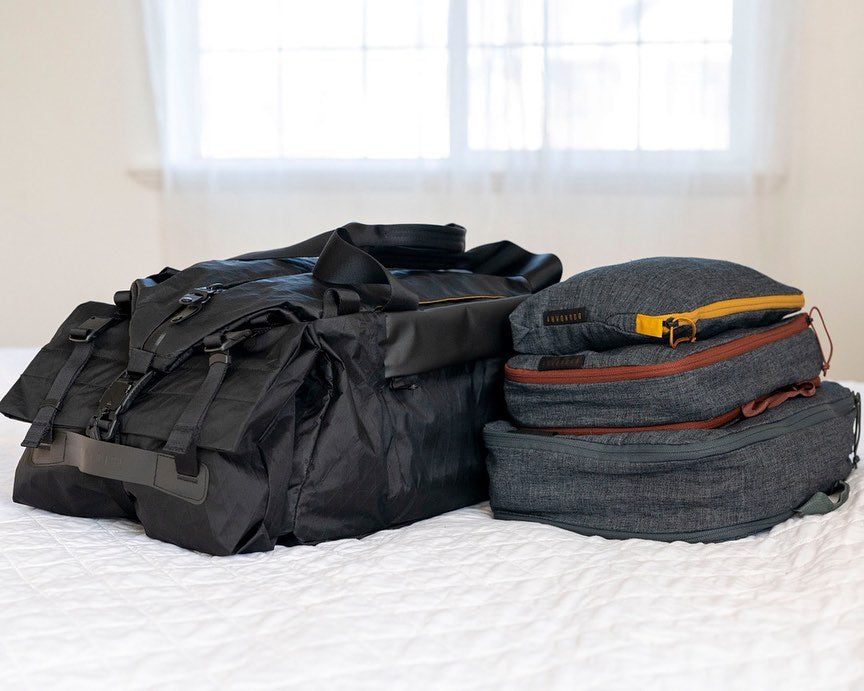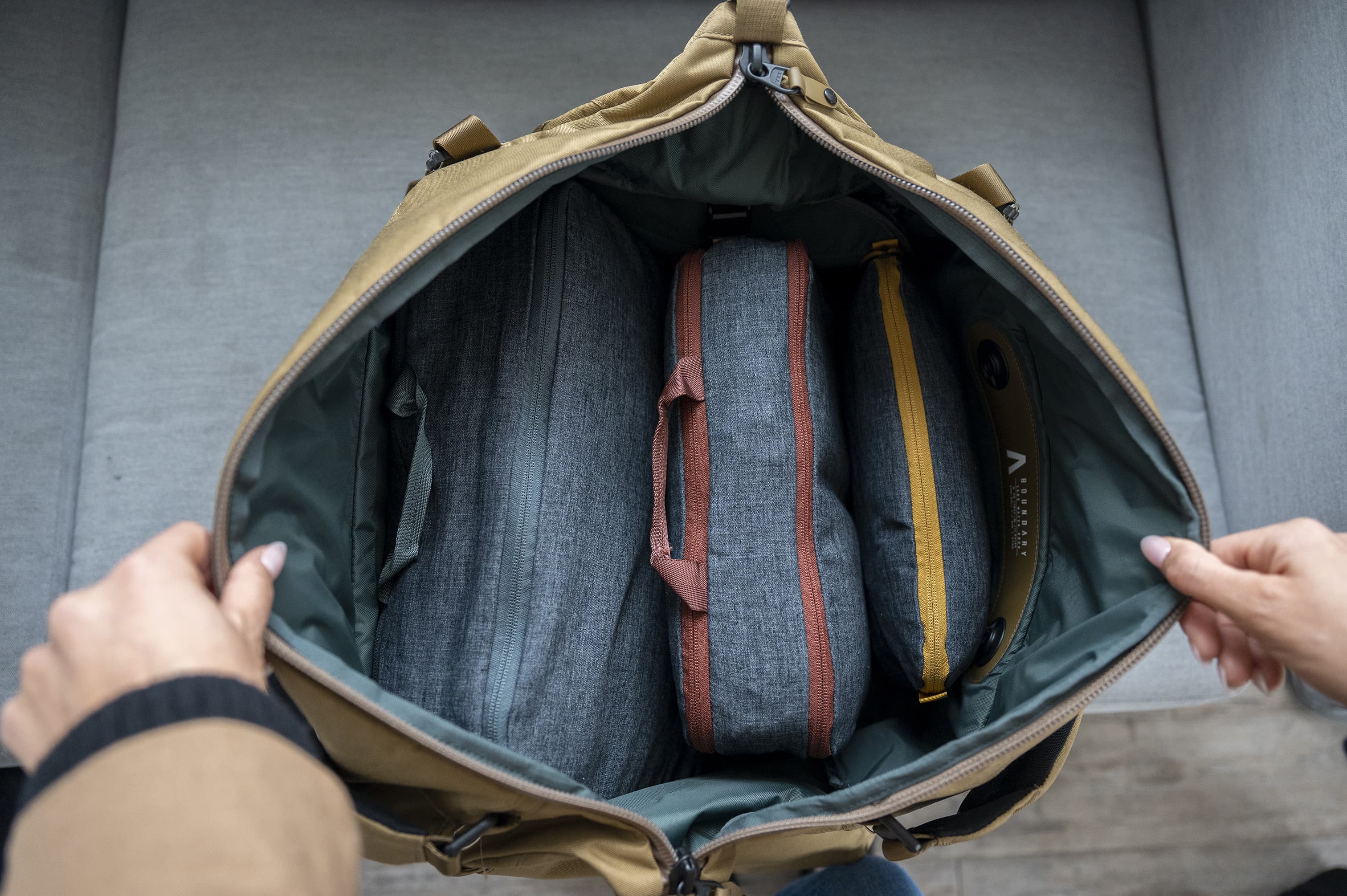 When traveling for business or leisure, what you pack and how you pack is critical. It's not always easy to fit everything you need and want into such a limited amount of space, let alone keep it organized and clean. 
Modular packing systems exist, but most are bulky and heavy and end up taking up valuable real estate in your bag. When space is scarce, and you can't afford the extra weight, Boundary Supply is here to help you prioritize your belongings without you having to compromise.
A COMPRESSION SYSTEM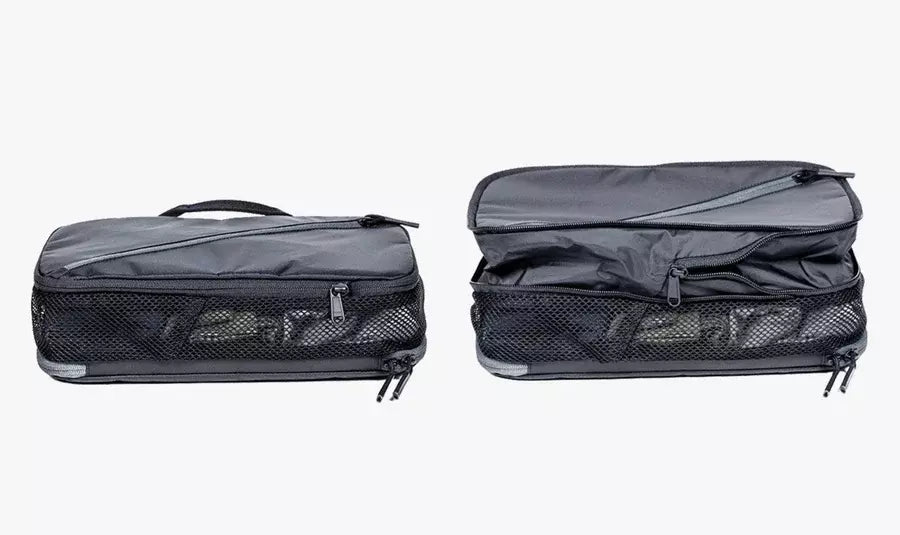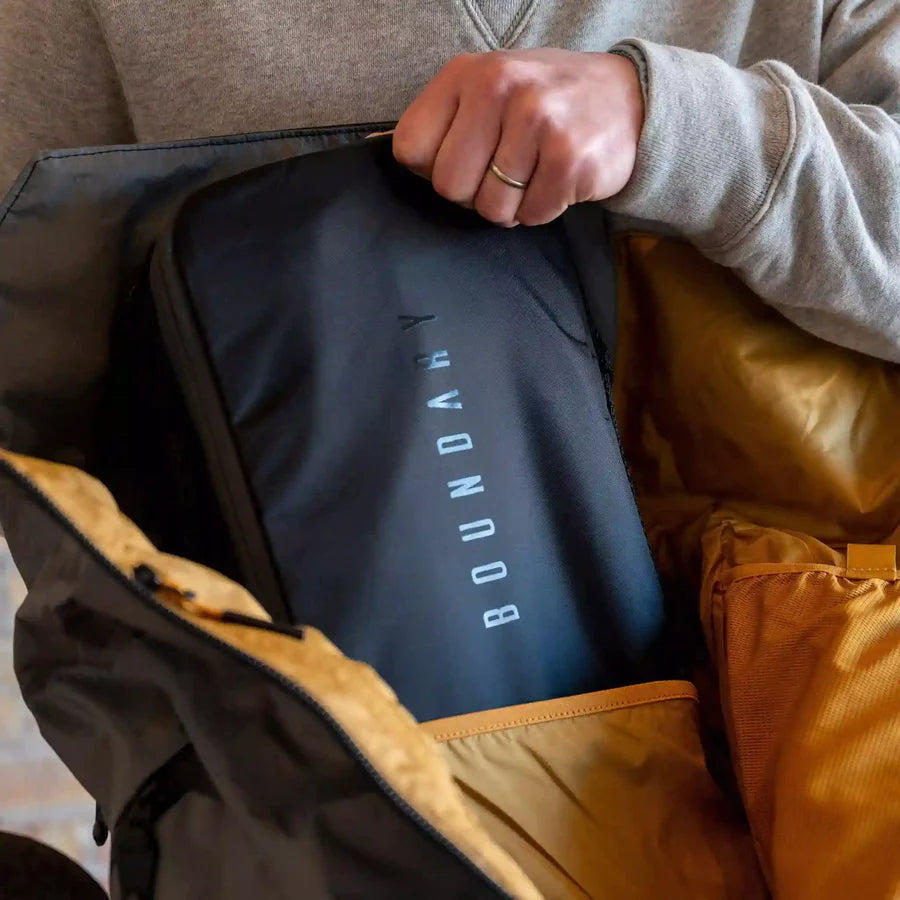 A good compression system may be one of the most important features of your travel packing cubes. 
An expandable zipper system allows you to…
Fit into any sized bag: You can expand your

travel packing cube

to maximum capacity to fit all your gear into a larger pack, or you can keep it small and compressed when you're low on space.
Keep your clothes wrinkle-free: Putting your clothes into cubes keeps them nice, tight, and wrinkle-free, which is especially important when you bring formal clothes on your trip. Without these cubes, clothes are often subject to the items around them that twist and crinkle. Save yourself time and energy by

investing in travel packing cubes

.
Maximize space: Not only do travel cubes keep your clothes and gear organized, but packing with travel cubes allows you to maximize the space in your bag. Fitting a lot and compressing it down to very little allows you to pack even more.
THE ABILITY TO KEEP CLOTHES FRESH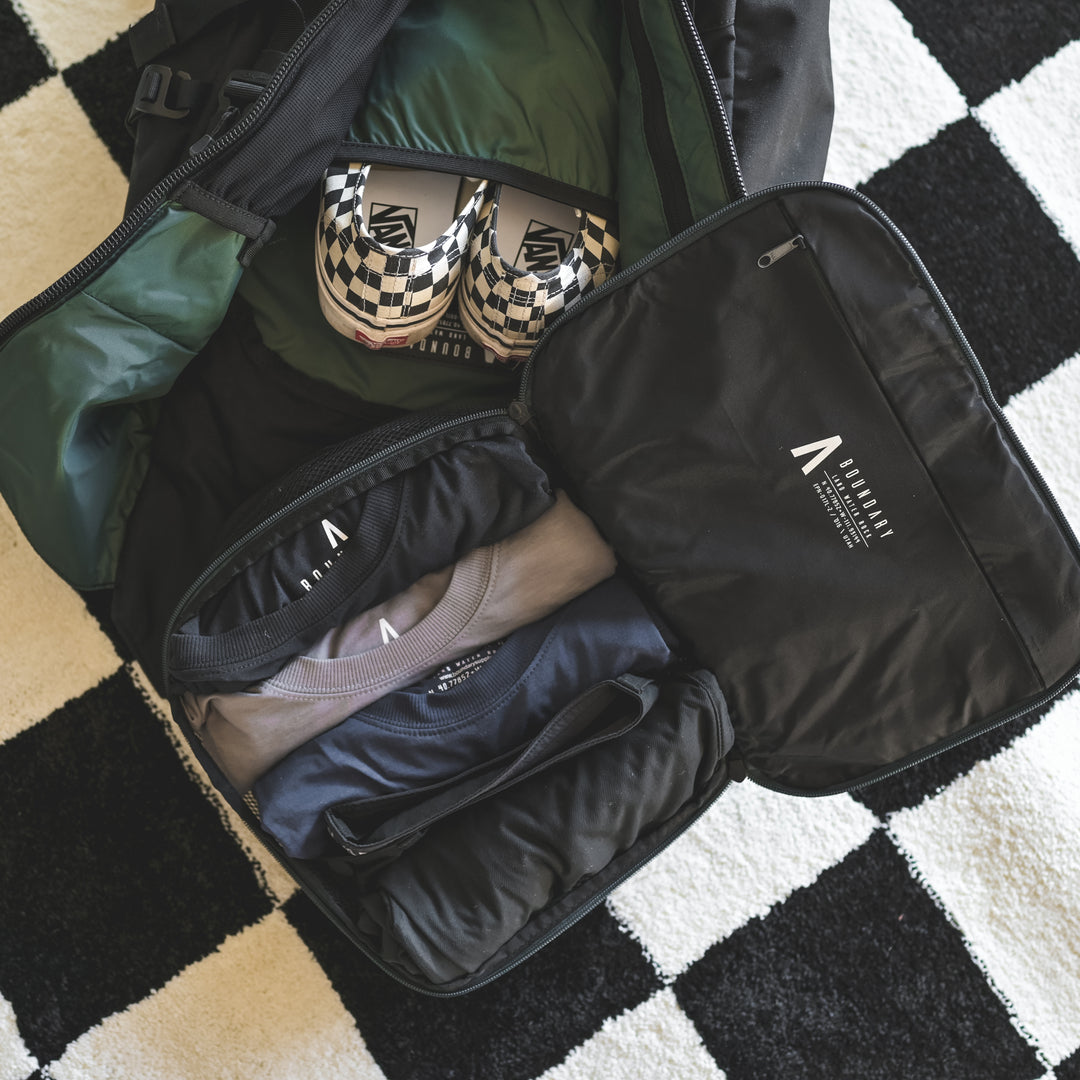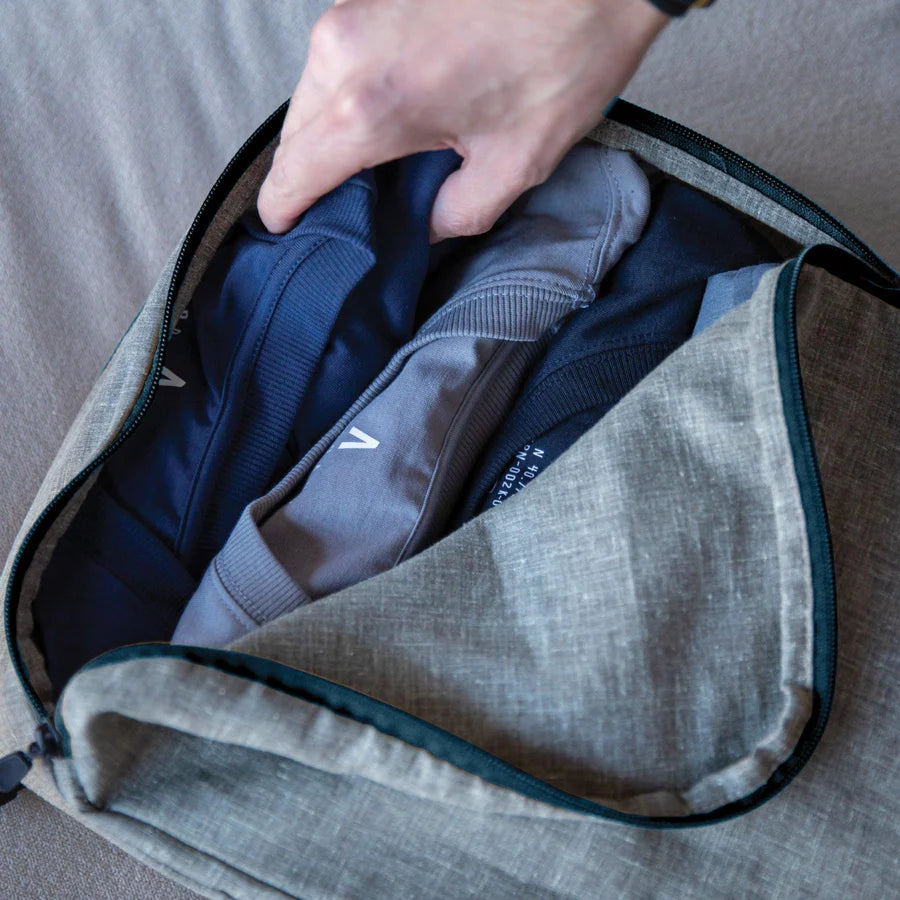 The tricky part of packing cubes is they can often make your clothes compacted, wrinkled, and musty. Boundary Supply has made it a priority to not only be able to keep your belongings organized but to keep them fresh and clean as well.
Our PK-1 Packing Case has a mesh design that allows for proper airflow, as well as a wet and dry compartment to keep you and the rest of your pack clean. 
Our Hemp Series is made from a breathable material with antibacterial properties that allow you to keep your clothes fresh in hot, cold, or humid weather. With odor and moisture-wicking properties, your clothes won't just look fresh, but they'll stay smelling great too. The hemp material also dries 5x faster than standard fabrics, saving you time and stress should your travel packing cubes happen to get wet.
A LIGHTWEIGHT DESIGN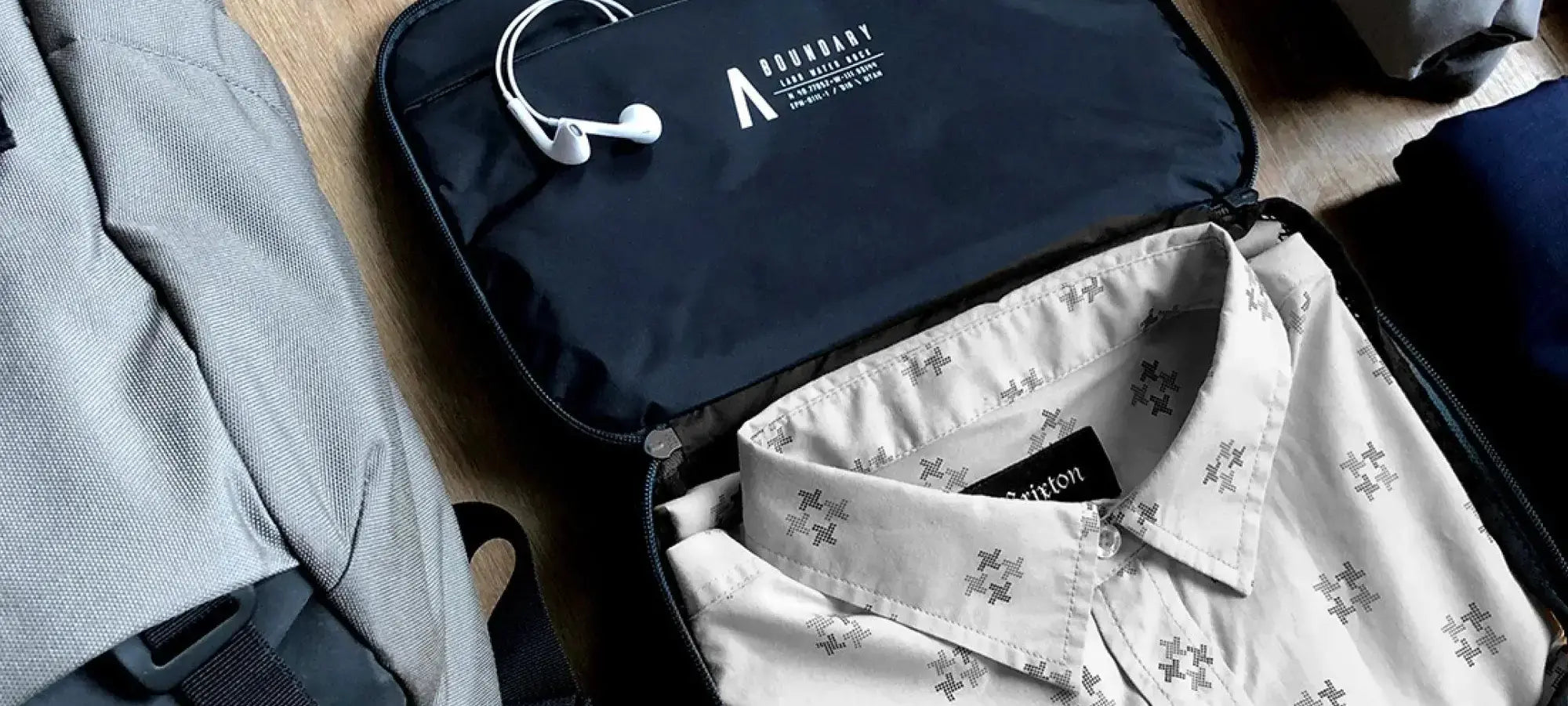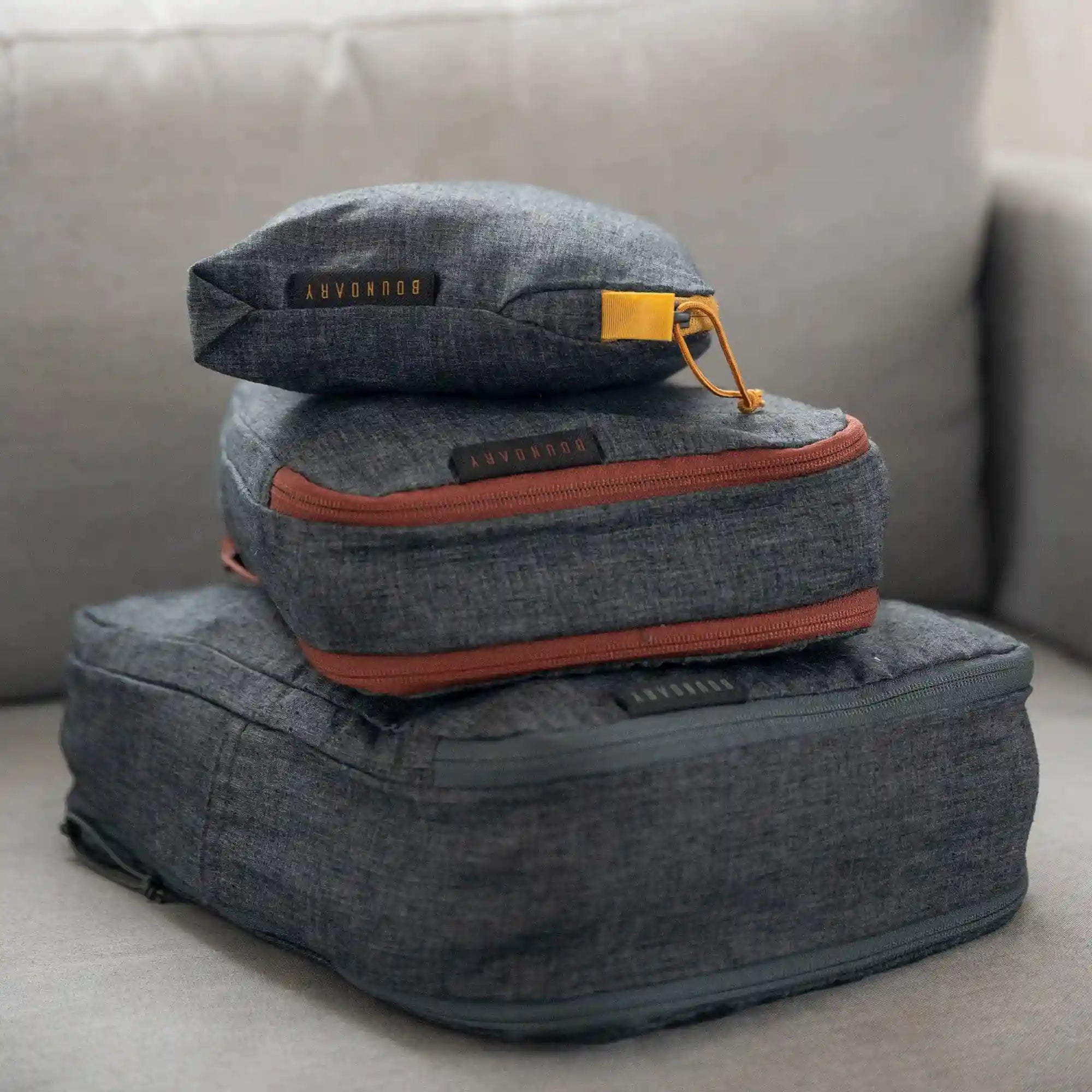 While traveling cubes make packing easier, you don't want any added weight—especially when you have to carry it all on your back. A good travel cube will keep your things organized while being as lightweight as possible, saving your back and shoulders and allowing you to enjoy your adventure fully.
Both our Hemp Series and our PK-1 travel packing cubes have lightweight designs so you won't ever be weighed down by your gear.
AVAILABILITY IN DIFFERENT SIZES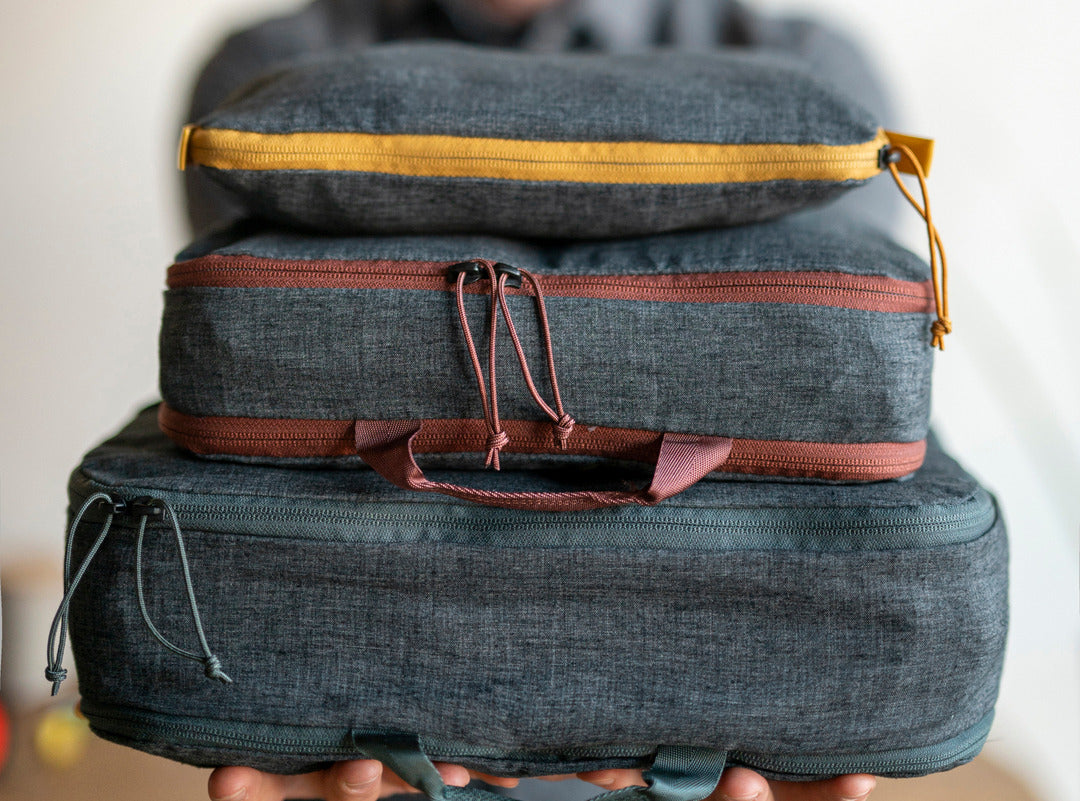 Because every bag is different, we don't believe there is a one-size-fits-all travel packing cube. In our Hemp Series, you can choose between large, medium, and small sizes. Each bag is color coded to help you keep track of your belongings. Both the large and medium sizes have a compression system, but an array of these modular carry products allow you to fit what you need into any sized bag.
BROWSE TRAVEL PACKING CUBES FROM BOUNDARY SUPPLY
At Boundary Supply, we work hard to ensure your gear can keep up with you and any of your adventures. Our packing cubes have innovative designs and durable materials to help you travel effortlessly. When planning for an upcoming trip, prioritize maximizing space while still keeping your bag lightweight, breathable, and clean with our high-quality travel packing cubes.