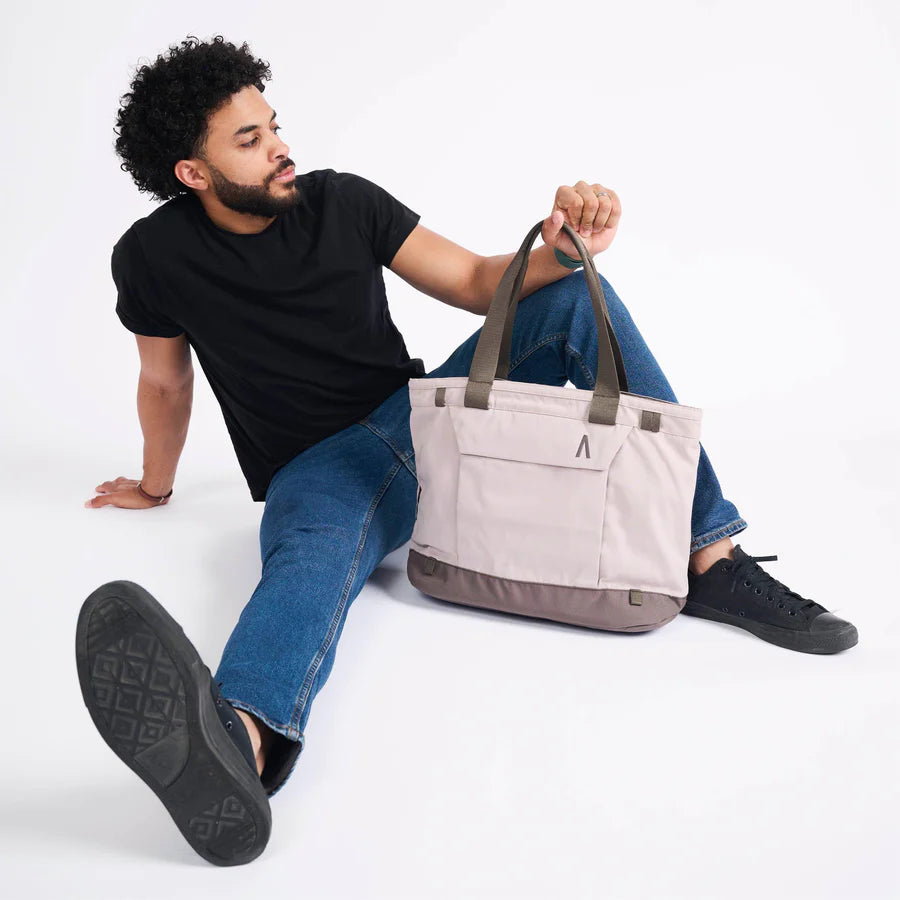 Finding stylish and functional bags while being conscious of environmental impact doesn't have to be difficult. At Boundary Supply, we have made it our goal to provide easy access to eco-friendly tote bags that don't sacrifice style or useability. We craft our sustainable tote bags with both you and the environment in mind. 
But don't just take our word for it. Discover the key benefits, practical features, and environmental impact of our world-class tote bags below.
Reusability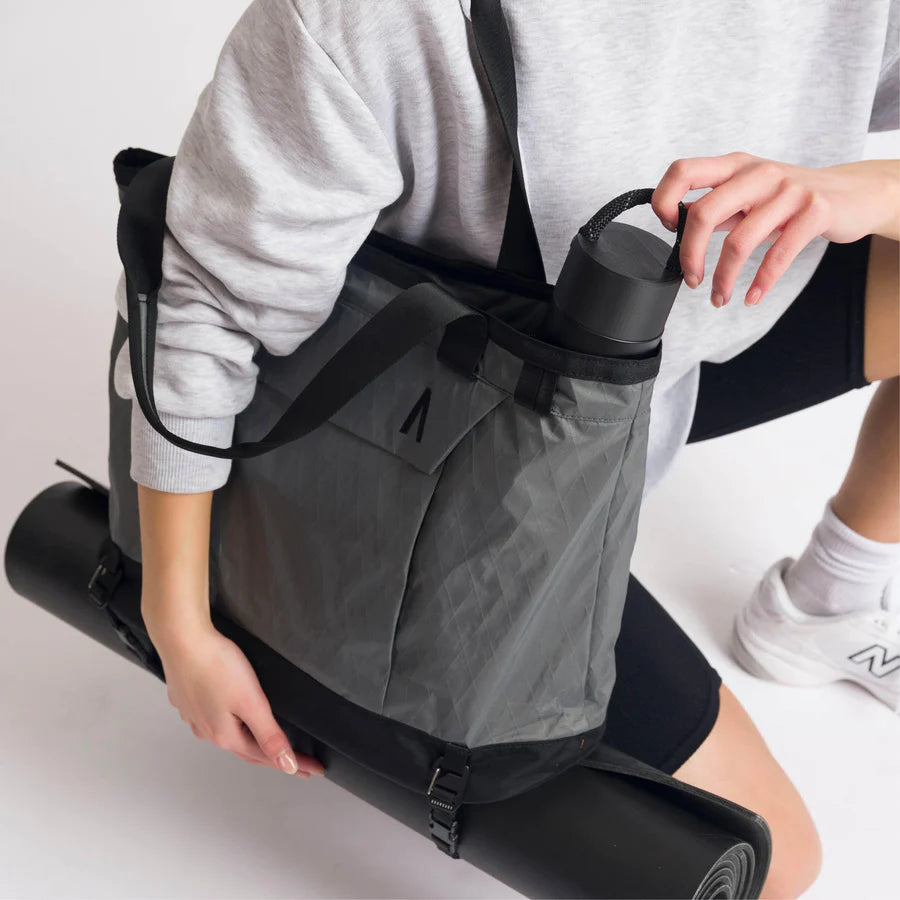 One of the most prevalent impacts individuals can make on their environmental footprint is removing the use of single-use plastic from their daily lives, such as plastic grocery and shopping bags. Replacing single-use plastic with reusable tools like sustainable tote bags cut back on the amount of plastic that ends up in landfills around the world.
The Rennen tote bag is built with durability and longevity in mind. This eco-friendly tote bag, with 18 liters of internal space, is perfect for quick trips to the grocery or convenience store, replacing the need for plastic bags for years to come. The Rennen also is the ideal mall accessory. It's great for shopping without requiring additional bags for each purchase.
Recycled Materials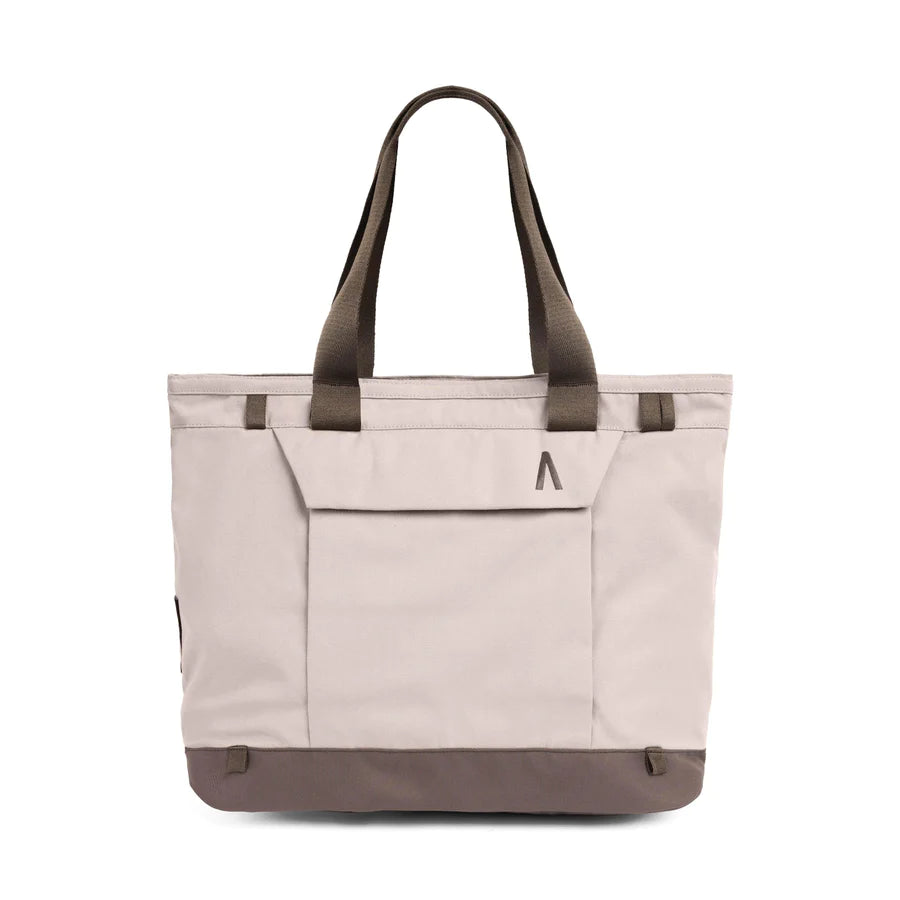 The Rennen tote goes beyond cutting back the amount of single-use plastic an individual may use over their life. It is also crafted with recycled materials to minimize environmental impact. This sustainable tote bag is made from 74% recycled sources, including 100% recycled RE-3™ materials developed exclusively for the Rennen series.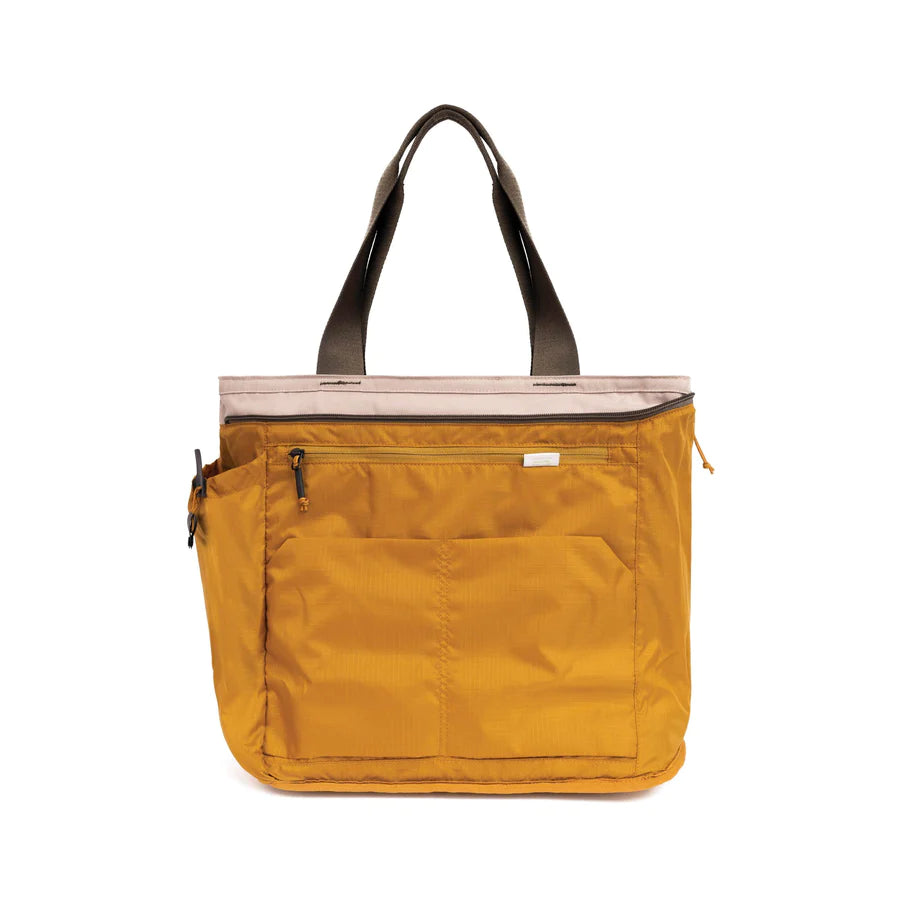 The Tote Boasts Several Different Recycled Fabrics Including:
RE-3™ 600D Cordura® Eco Fabric
RE-3™ 500D
RE-3™ 200D Ripstop Nylon
RE-3™ Recycled Felt
RE-3™ Spacer Mesh
RE-3™ rPET Webbing
Not only is this material environmentally conscious, but it is also built to last. RE-3™ material will endure errands, travel, day trips, and more.
Storage and Organization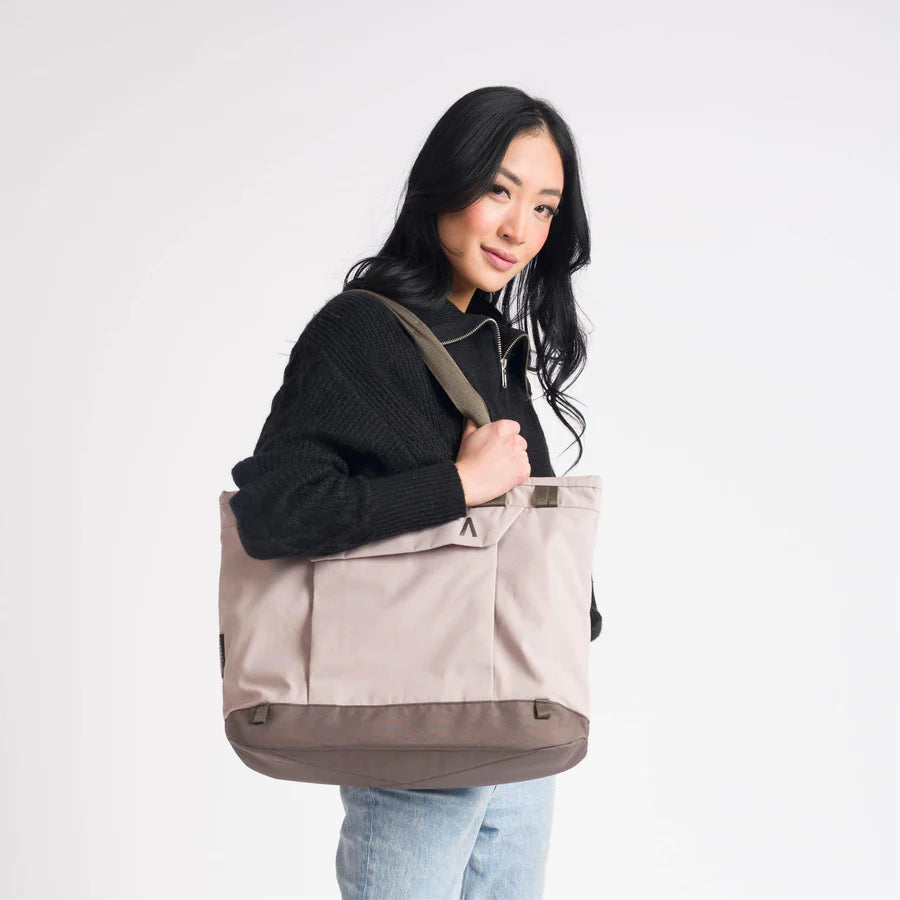 As important as it is that the Rennen is a leading eco-friendly tote bag, it also needs to be equally practical and functional. To make this bag as useful as possible, the Rennen features a series of pockets to keep the main interior organized and sorted. It also has a 16" laptop sleeve, an expandable water bottle pocket, and a nywool sunglass pocket to separate more fragile accessories you may be carrying.
For further organization, shop our compact Rennen Pouch, ideal for keeping small items together and protected. Bonus! It is also made of recycled material. For gym goers or avid travelers, this laundry bag can keep dirty clothes sealed and separated within your tote bag. This laundry bag is environmentally positive with 55% hemp and 45% recycled polyester.
Most Requested Features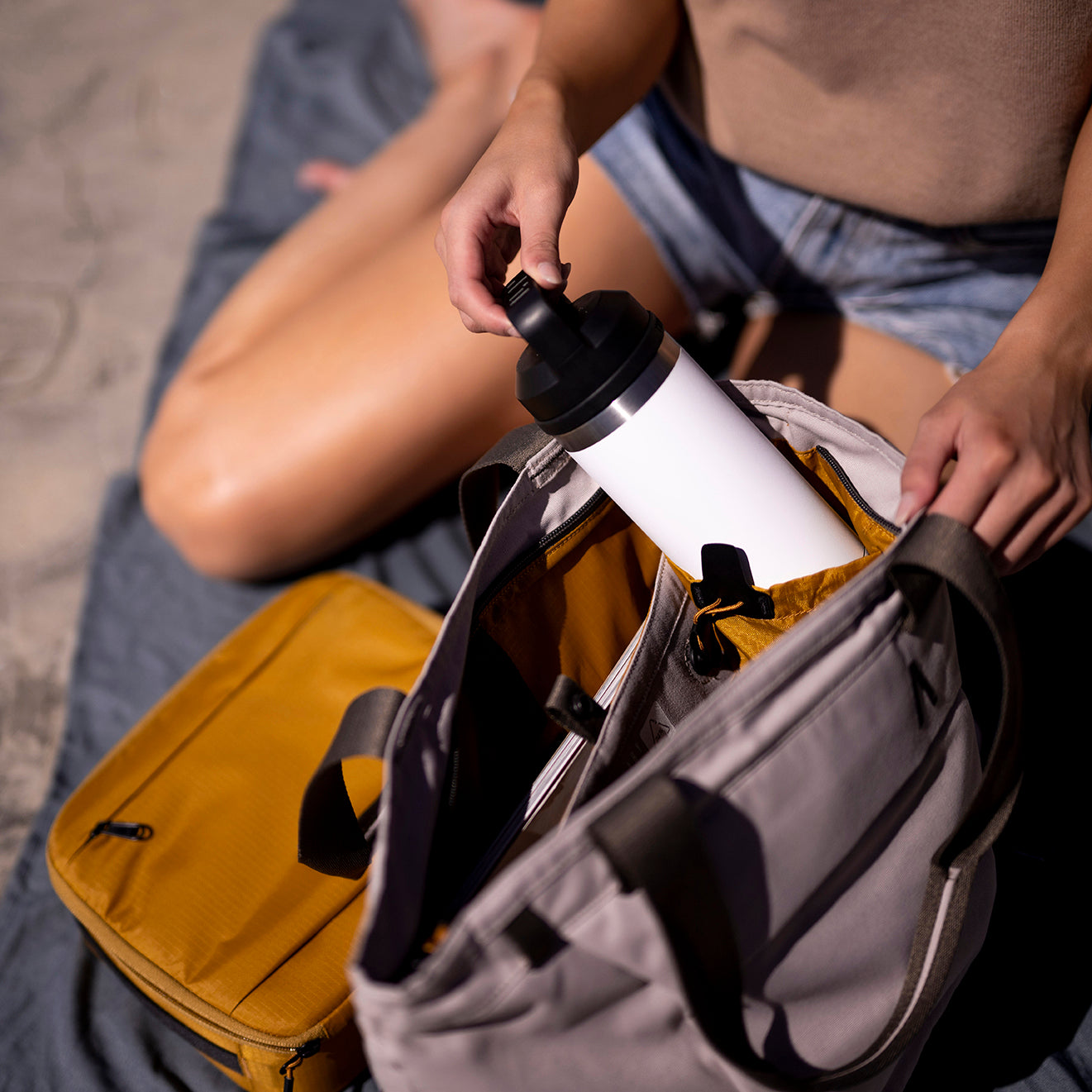 To have the most positive impact, the tote needs to be as effective as a less eco-friendly alternative. Our Rennen tote bag showcases popular benefits beyond recycled material.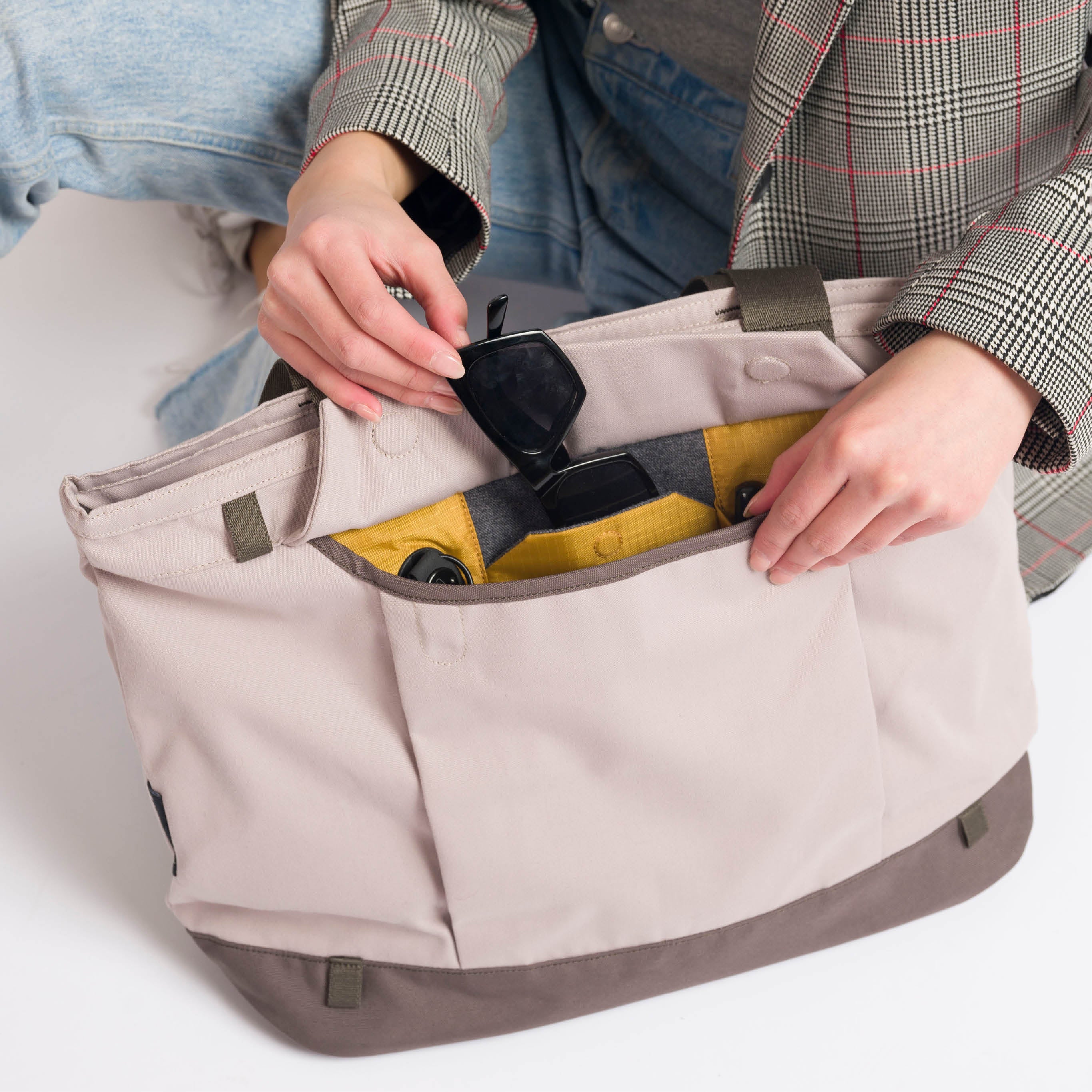 Here Are Some of Our Favorite Features:
16" laptop sleeve
Nywool sunglass pocket
Magnetic docking system
Expandable 32 oz. bottle pocket
Interior pockets
Padded bottom panel
Shoulder strap attachment option
YKK™ WR zipper
These pieces combine to enhance the comfort of wearing the bag as well as optimize the space and organization the bag can provide.
The Right Sustainable Tote Bag for You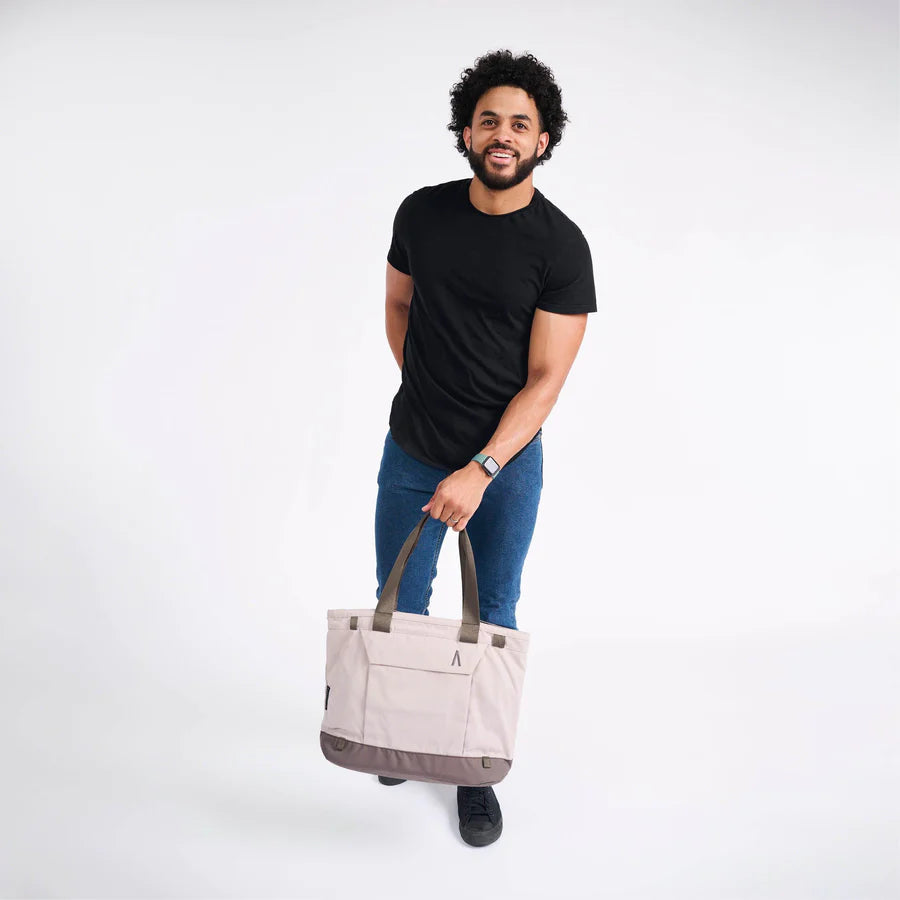 At Boundary Supply, we want to do our part to minimize any negative impact on the environment. That's why we crafted our rennen tote bag with sustainability in mind. Our eco-friendly tote bag not only contains specially designed recycled material but also offers a wide variety of practical benefits.
Don't wait to start your environmental journey. Stop your search for sustainable tote bags today and shop the Rennen from Boundary Supply.
WHY CHOOSE BOUNDARY?
At Boundary, our desire to create durable products motivates us. We support initiatives that directly support the environment from which we draw inspiration. We manage every step of our production process with attention to quality and our corporate footprint.
We're proud to offer the most environmentally responsible and technically detailed travel bags in the world.