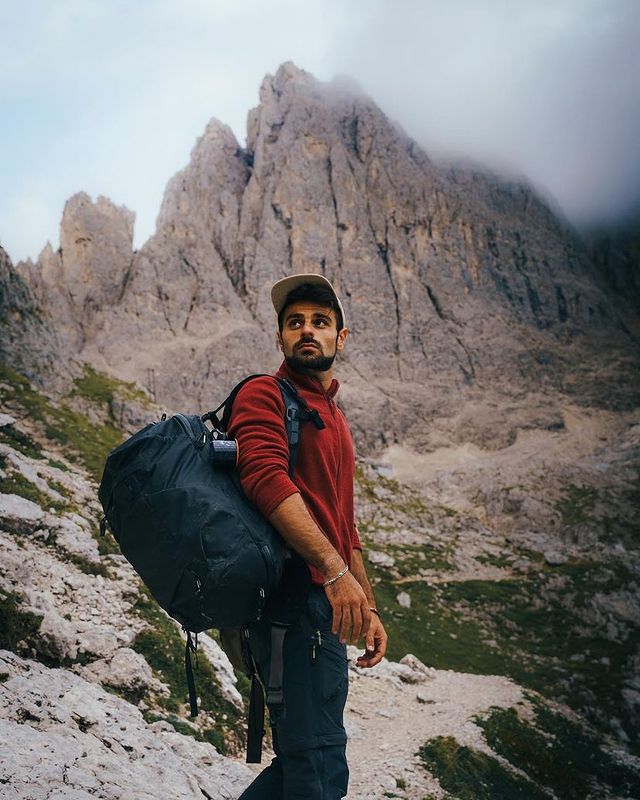 Security is a top travel concern for many travelers—for good reason. When visiting a new city or country, travelers should be mindful of their belongings and ensure they don't leave their valuables exposed. 
Unfortunately, many backpacks can't sufficiently protect your gear while you explore, take pictures, and try new foods. Here are four secure travel backpacks from Boundary Supply with top-of-the-line security features.
THE MOST SECURE TRAVEL BACKPACKS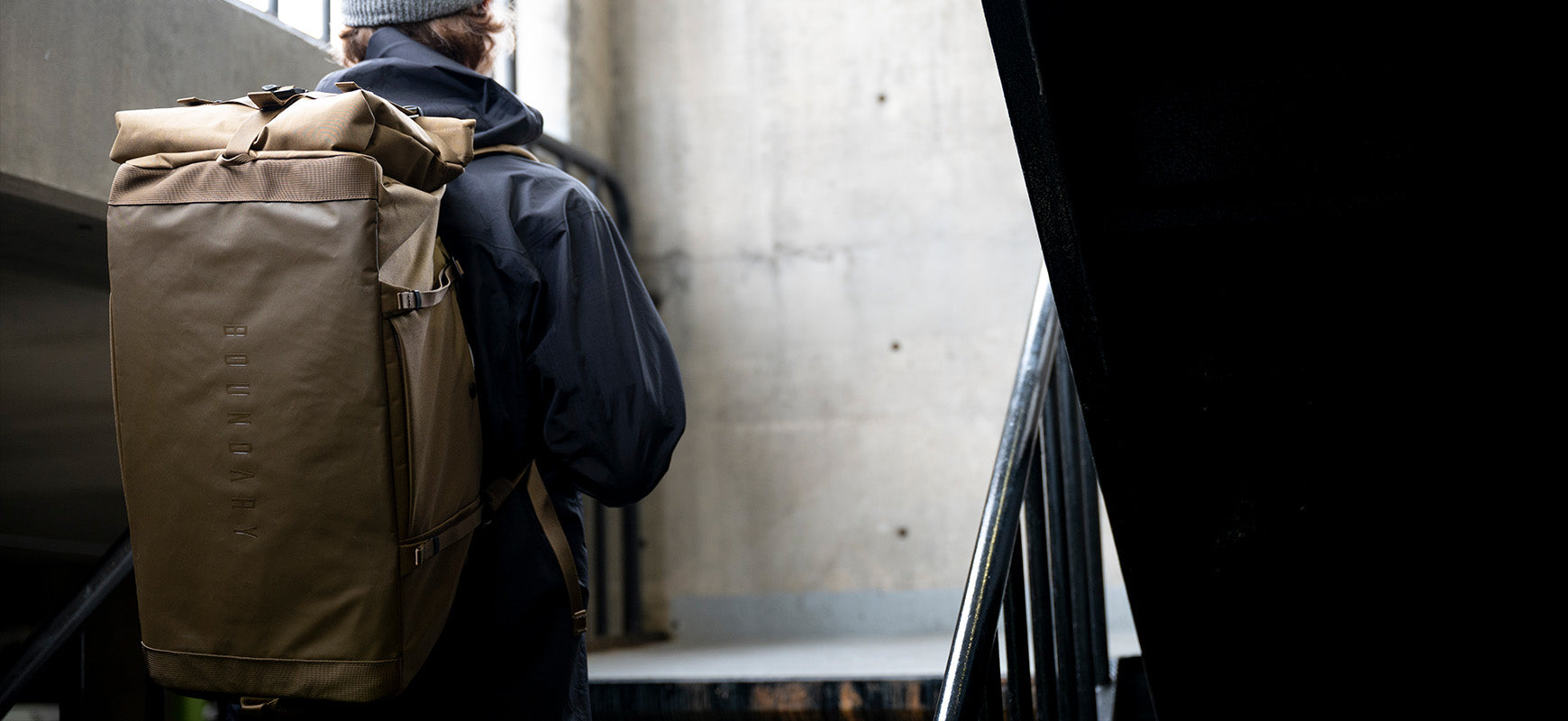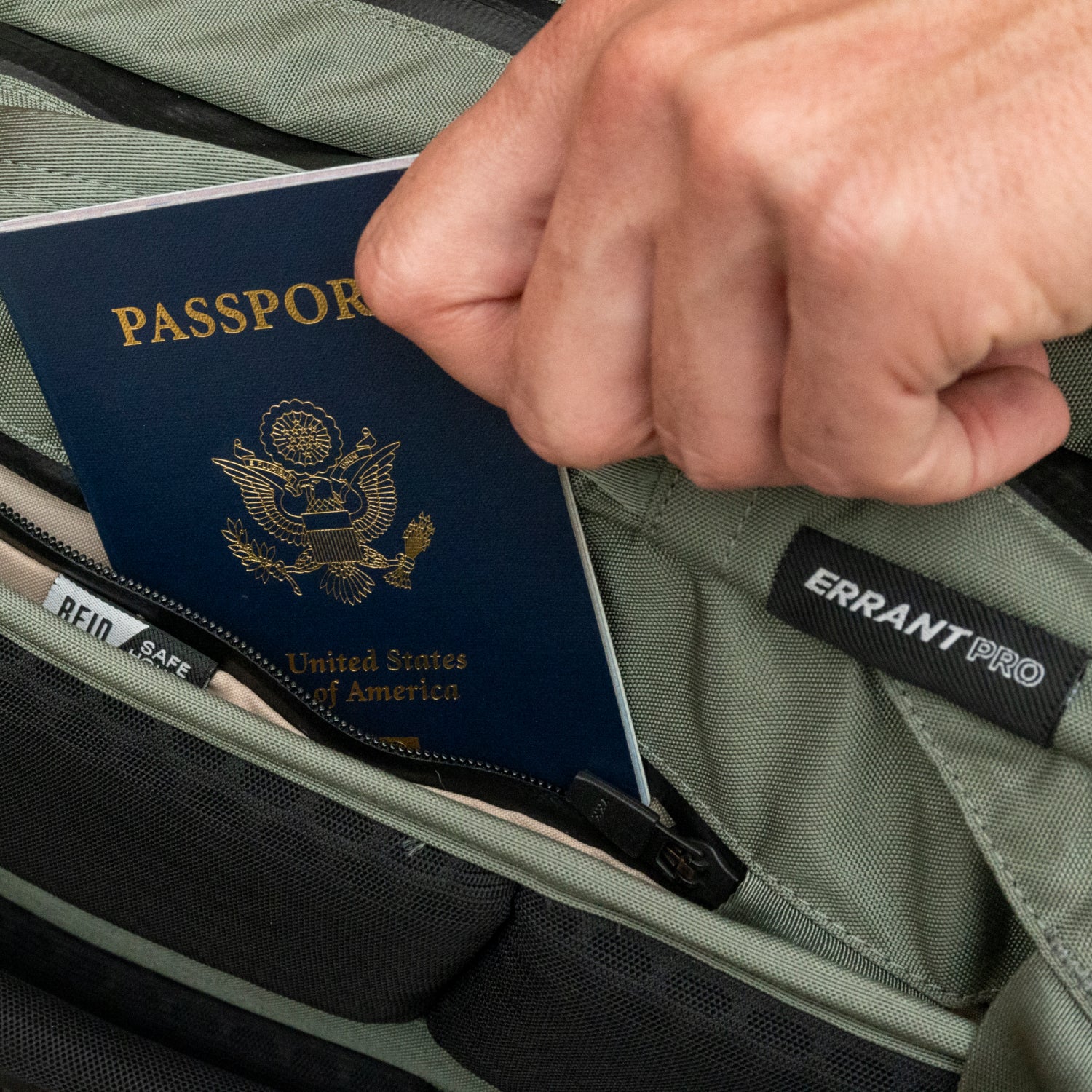 Though most travelers carry the bare minimum during their vacations, especially if they are going on a short day trip, they often take valuables that can be easily lost or stolen. Pickpockets often target valuable essentials like cell phones, wallets, passports, or loose change.
The most secure travel backpacks have compartments and protective locks that make it easier for travelers to store and protect valuable items against would-be thieves.
ERRANT SLING X-PAC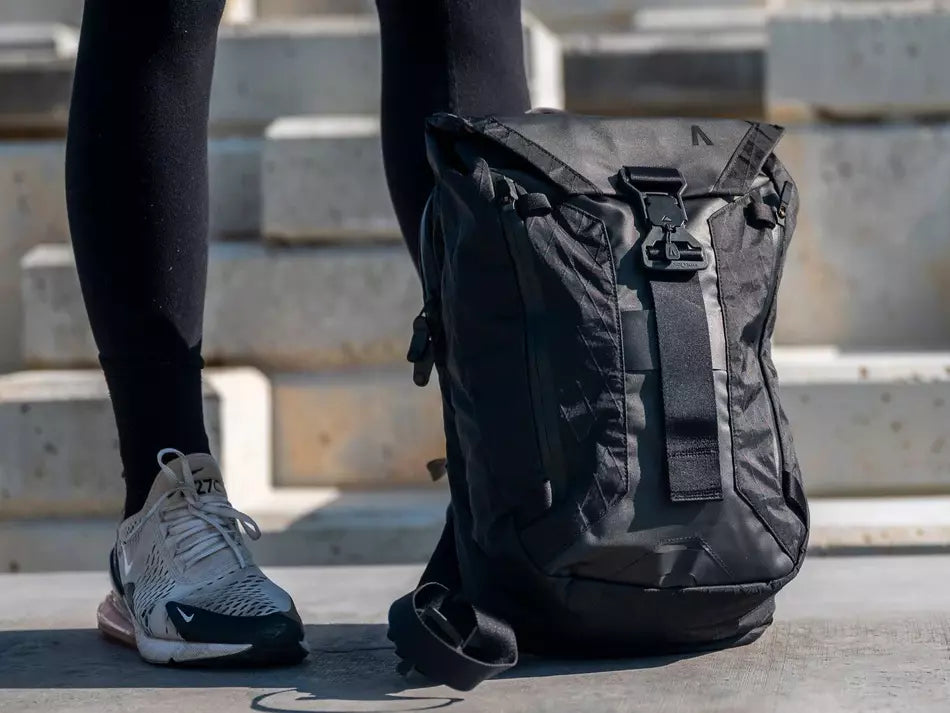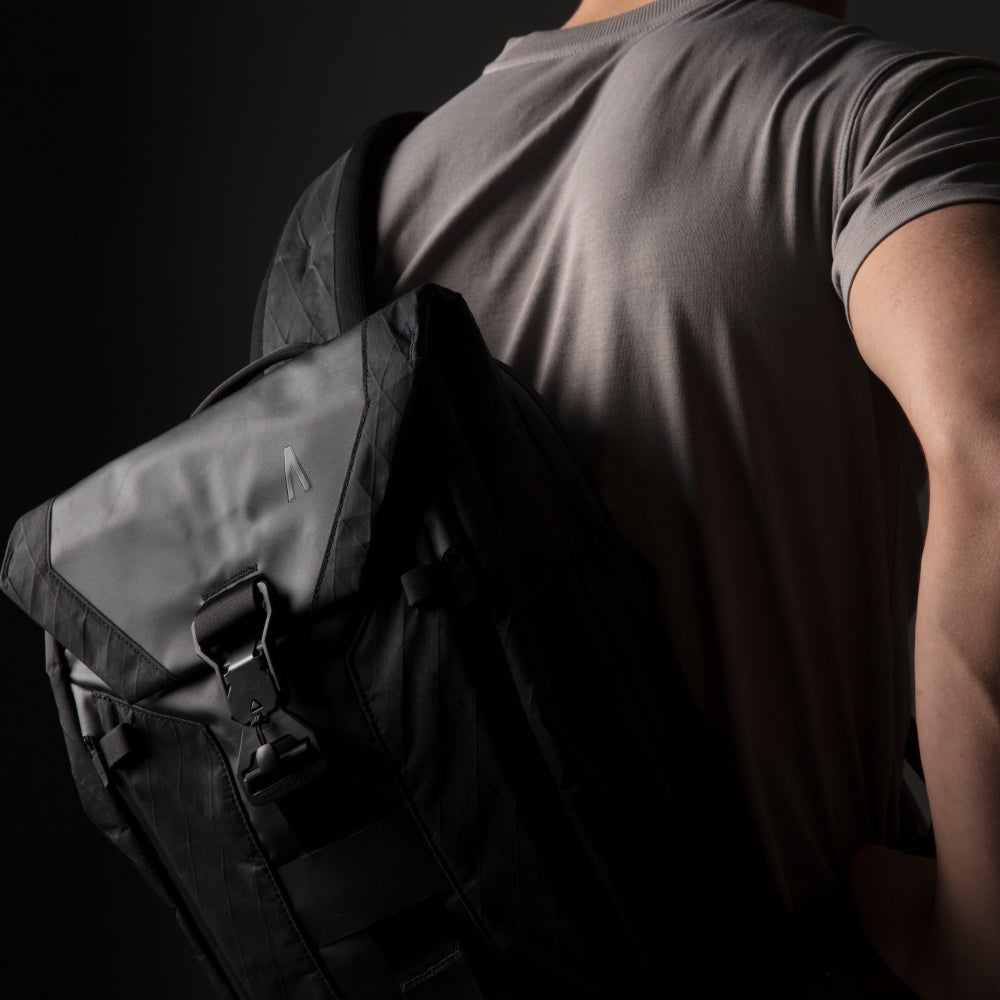 The Errant Sling's easy over-the-shoulder carry makes it easy to remove items from the bag without taking off the shoulder strap. The bag has 15 L of storage space, including a protective laptop and tablet sleeve for a device up to 14", and durable VX21 X-Pac material that withstands the elements.
Additional features include:
Stormproof closure to protect against rain and spills
Magnetic auto-compression to reduce wasted space
Large auto-locking magnetic buckle securing the main compartment
Easy-access commuter pocket
YKK Stormguard Zippers for complete weather resistance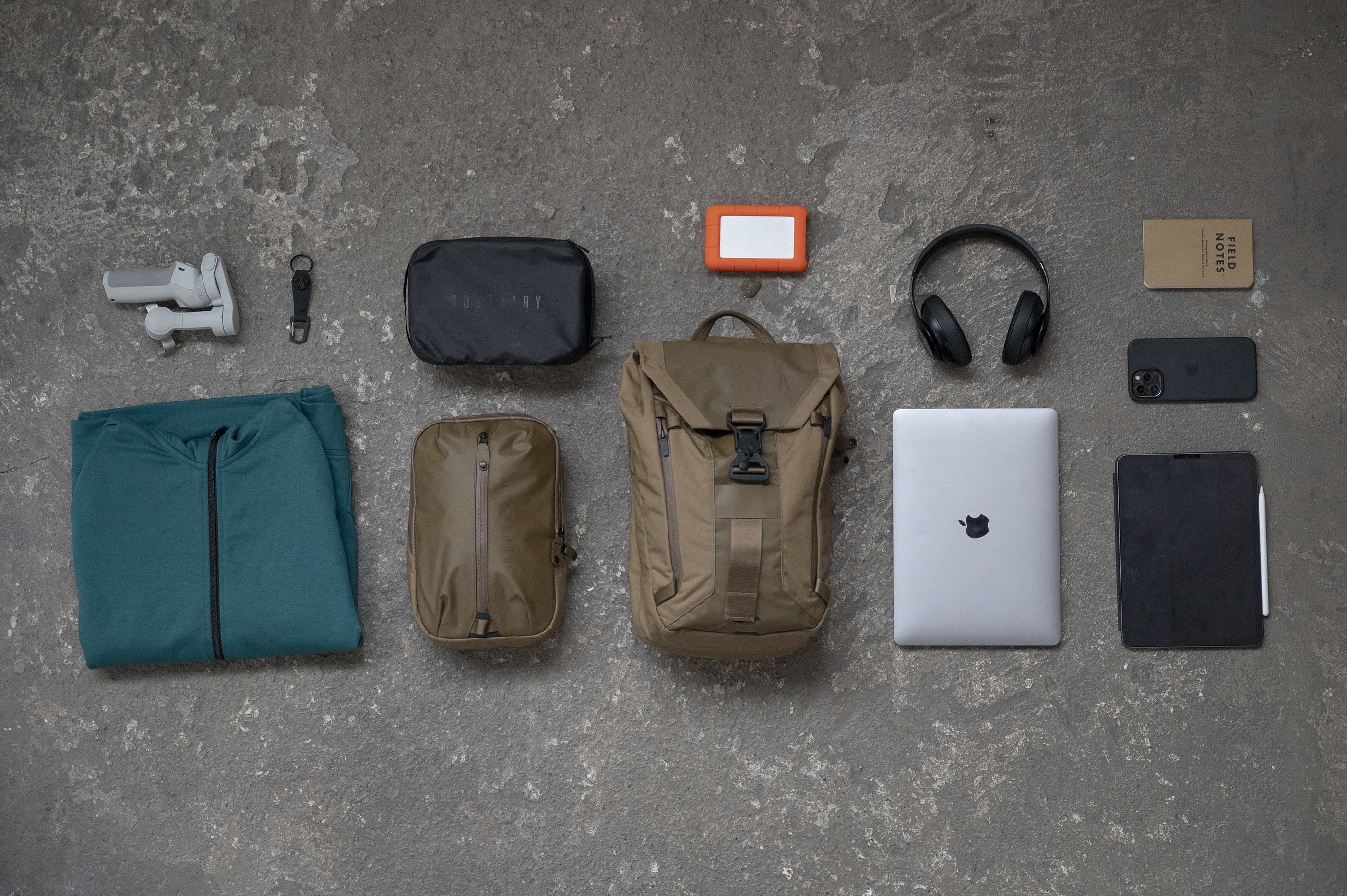 THE SLING X-PAC ALSO FEATURES OUR REVOLUTIONARY MODULAR UPGRADES.
Travelers can add increased storage and organization with these accessories:
HT Key Clip for easy and secure key storage
ARRIS PACK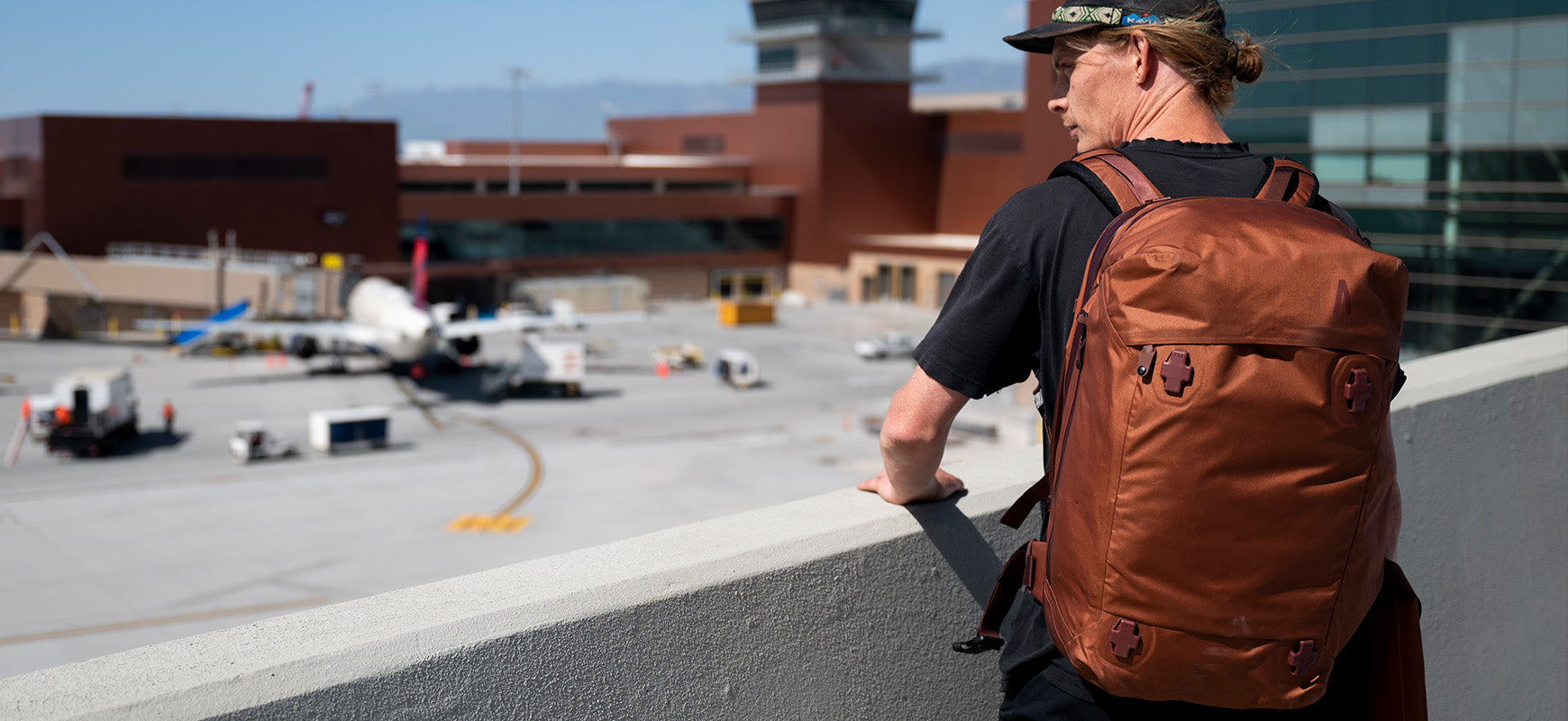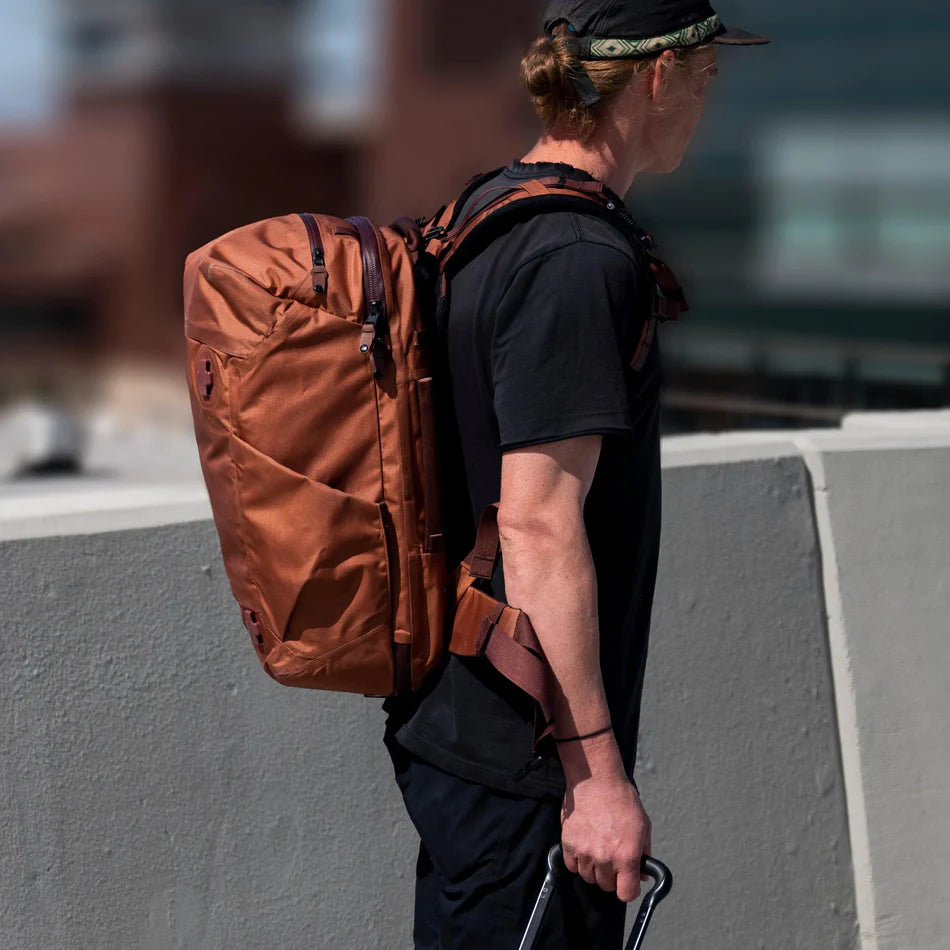 The Arris Pack is our premium secure travel backpack and follows years of design and testing. From camping and backpacking ventures to weekend trips, the Arris can function as a carry-on bag, day pack, or commuter backpack. The bag has 35 L of storage, including a protective laptop sleeve for devices up to 17".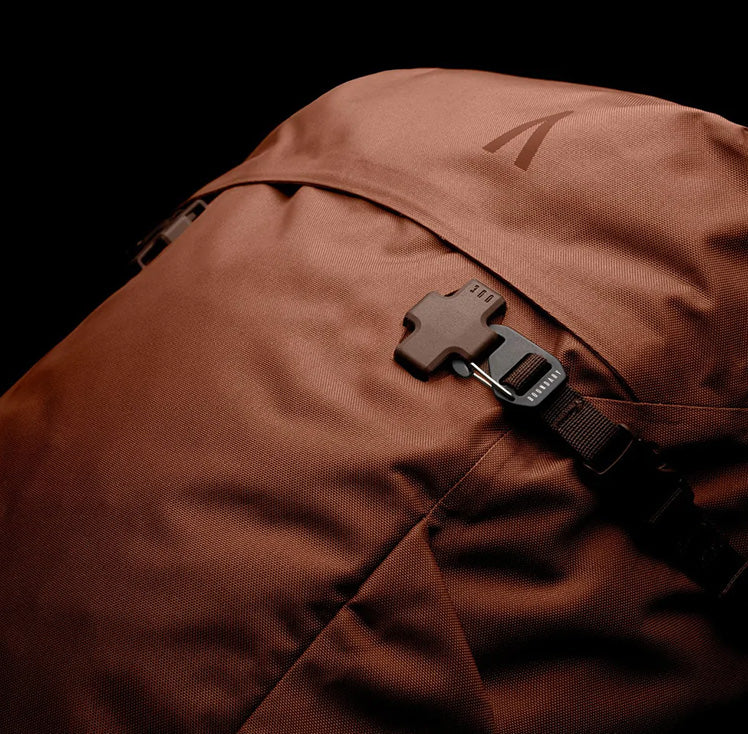 ADDITIONAL SECURITY FEATURES INCLUDE:
Magnetic quick-latch on the laptop sleeve for easy access and closure
Secure zip pocket inside the top compartment
Theft-resistant side zipper for easy interior access without opening the main compartment 
Weatherproof and lockable main zipper
Waterproof 400D TPU Nylon material with durable, water-repellent coating
Seam taping for reduced weight and increased waterproof capacity
The Arris has a gender-neutral fit that quickly adjusts to any body type. Travelers can pair the backpack with the following accessories:
ERRANT PRO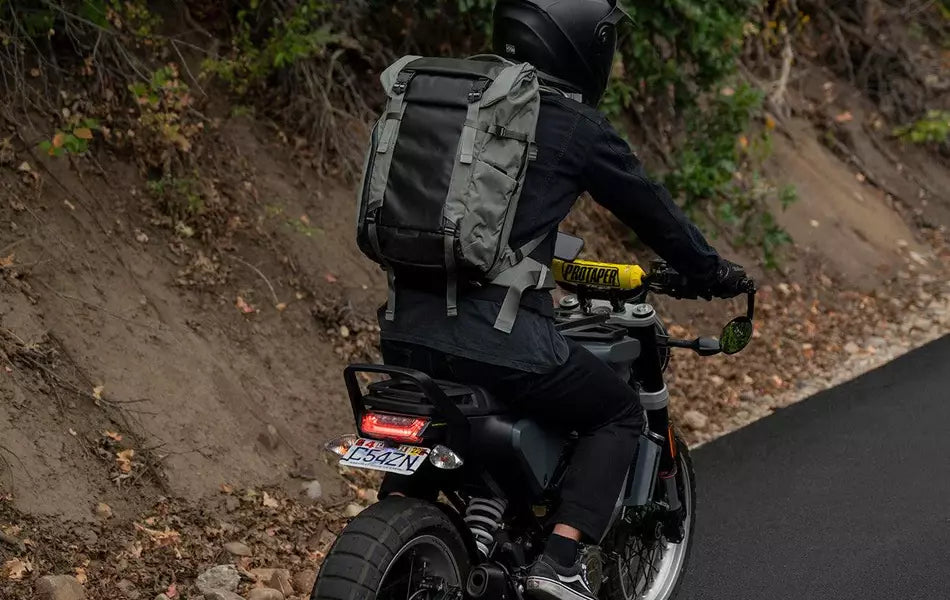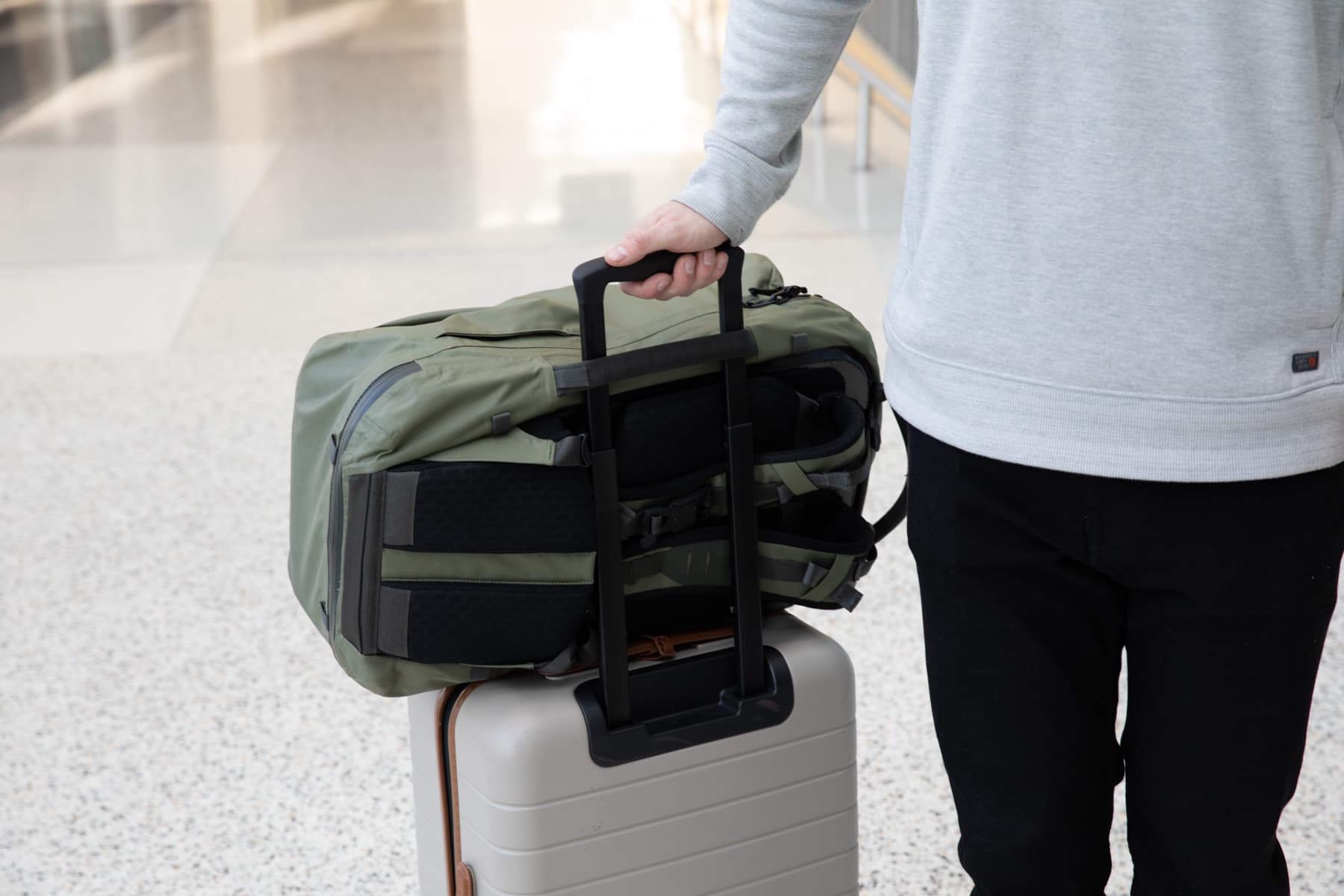 The Errant Pro represents our minimalistic approach to secure travel backpacks. The bag has a level of features suited for any professional compacted into a simple backpack design, with 30 L of storage and a laptop sleeve for devices up to 17".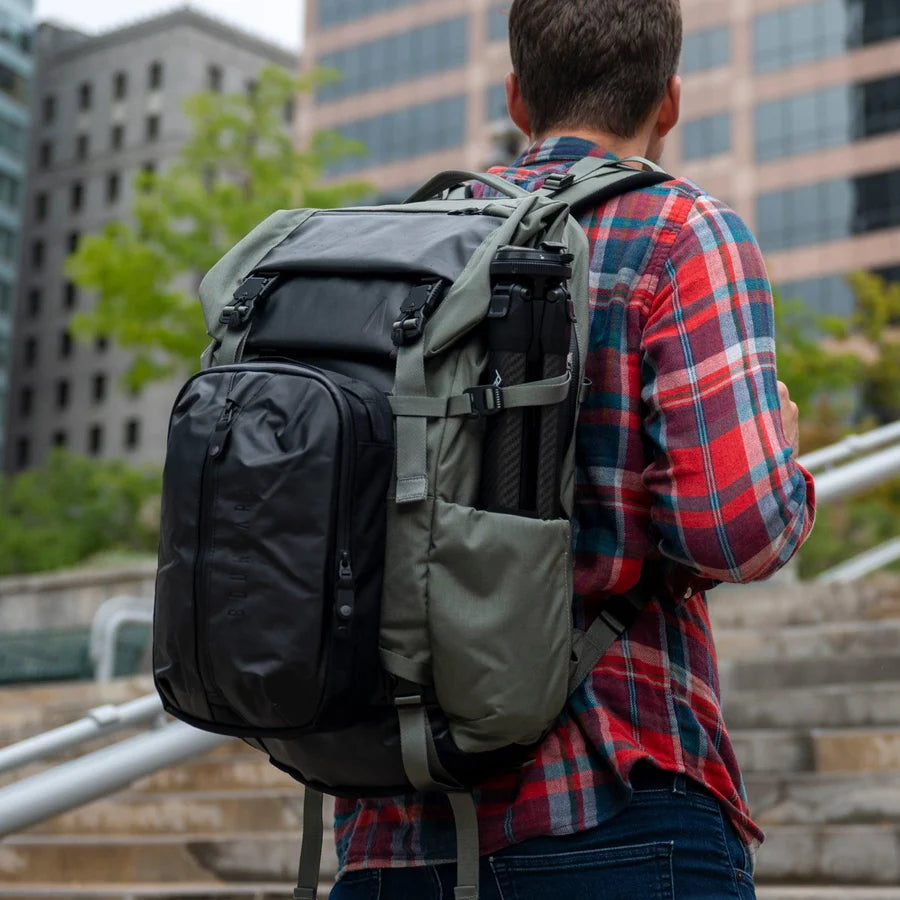 ADDITIONAL FEATURES INCLUDE:
Auto-compressing adjustable flap-closure with dual magnetic buckles. 
Side-zipper access to the main compartment.
Removable panel separating the interior compartments. 
Locks on all zip access points.
Padded sunglasses pocket to prevent damage.
Hidden RFID Safehouse passport pocket. 
Travelers who want more advanced and organized storage can upgrade the Errant with the following modular accessories:
PRIMA SYSTEM X-PAC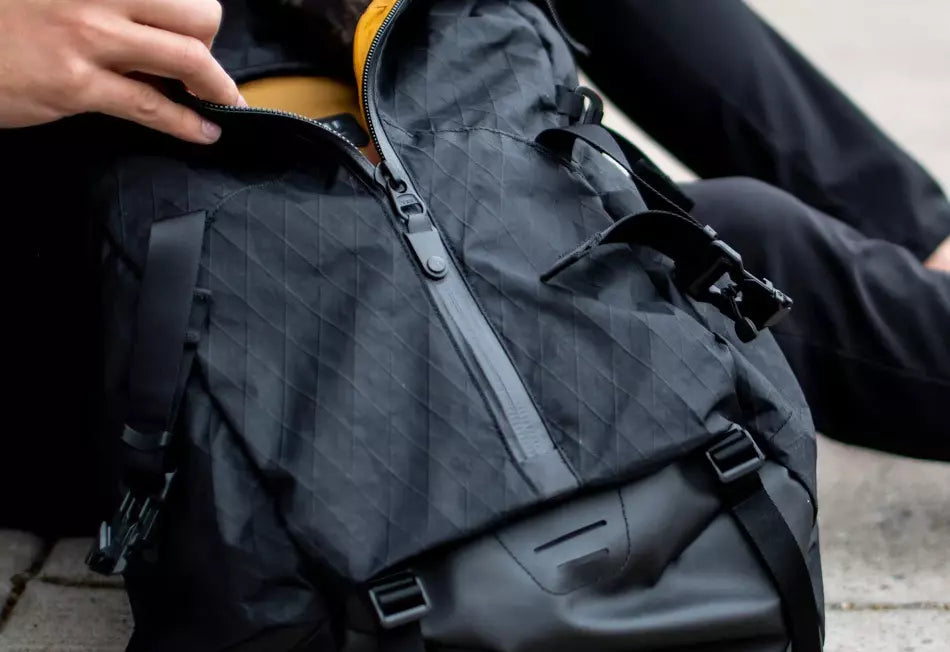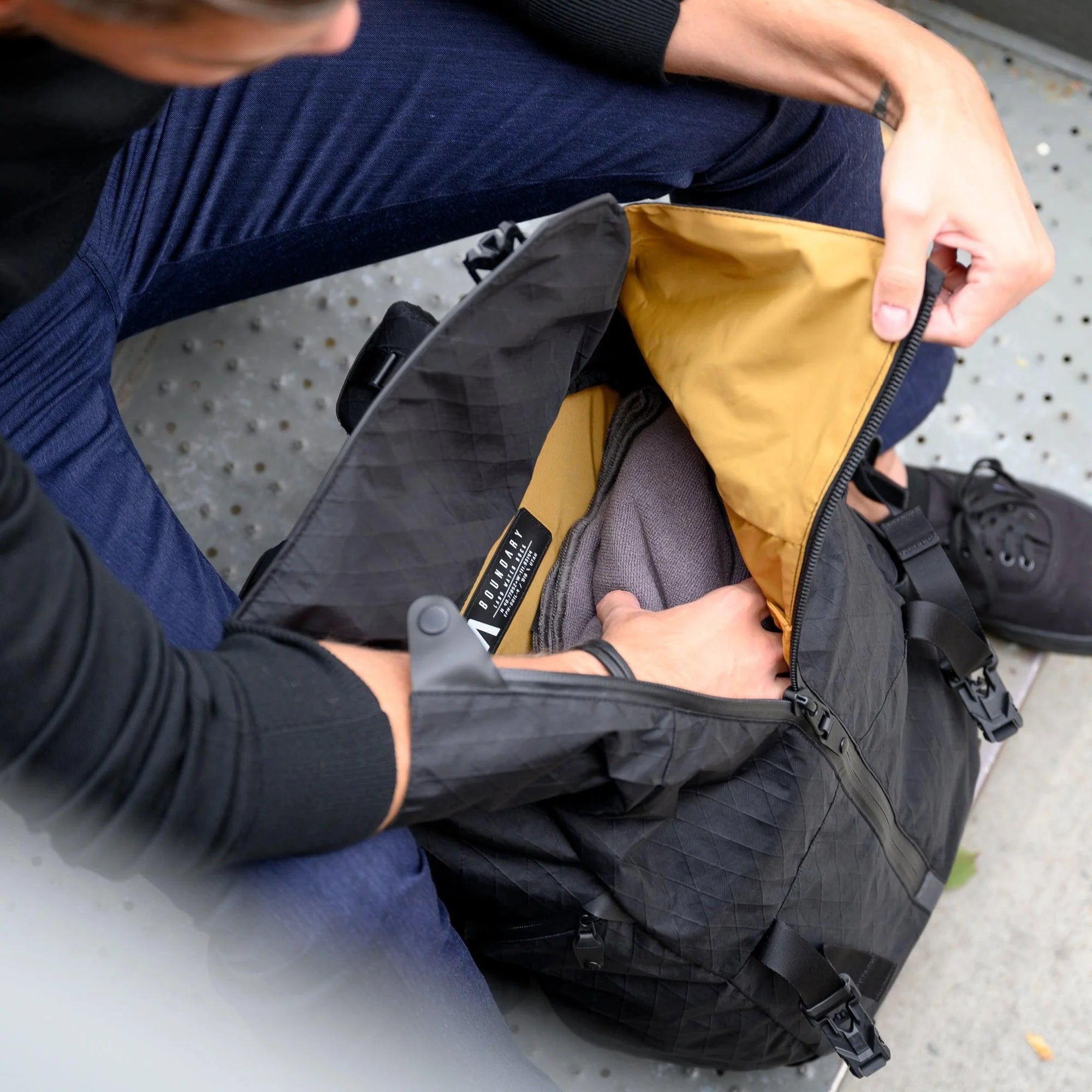 The Prima System is a simple carrying solution for a comfortable life on the go. The 22-30 L storage includes a 16" laptop sleeve, adaptable storage, and modular components. Our Prima System is made with X-Pac material, that can get you anywhere and everywhere you travel.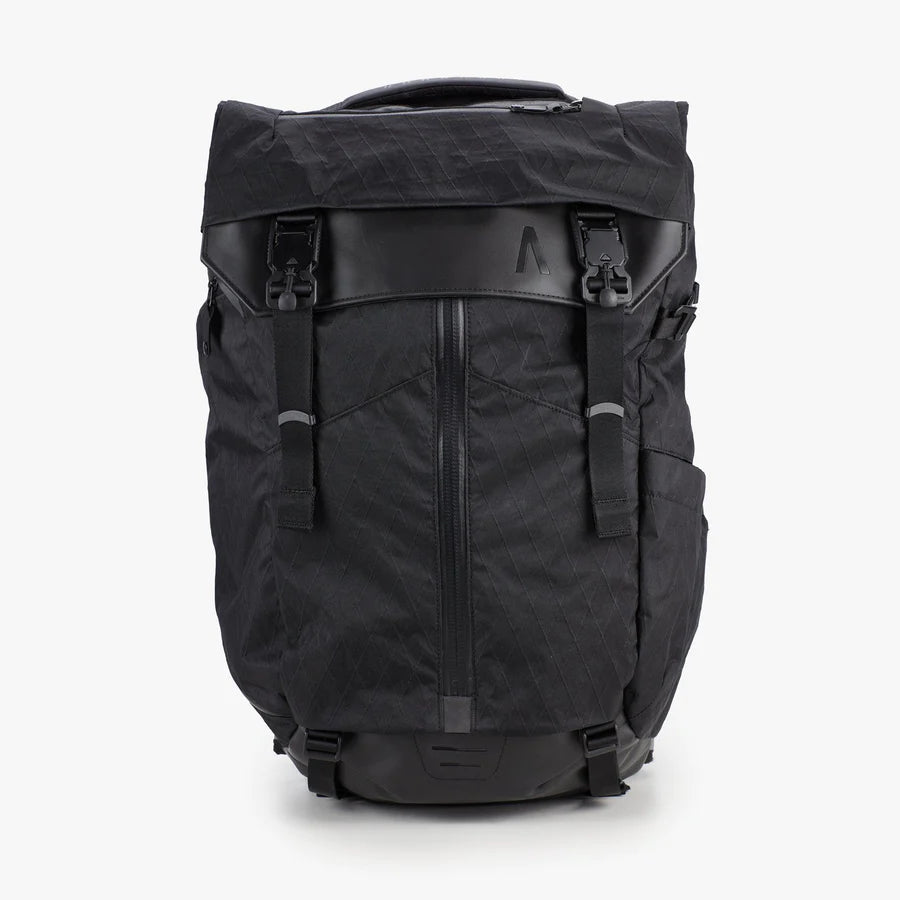 THE PRIMA SYSTEM'S SECURITY FEATURES INCLUDE THE FOLLOWING:
Durable X-Pac material made in the U.S
Auto-locking magnetic buckles
Water and dust-resistant materials
Secure RFID safehouse pocket
YKK water-resistant stormguard zippers
The Prima comes with a removable laptop sleeve and a Verge camera cube. Travelers can add additional storage with the following accessories: