THE MOST ADVANCED TRAVEL PACK
ARRIS PACK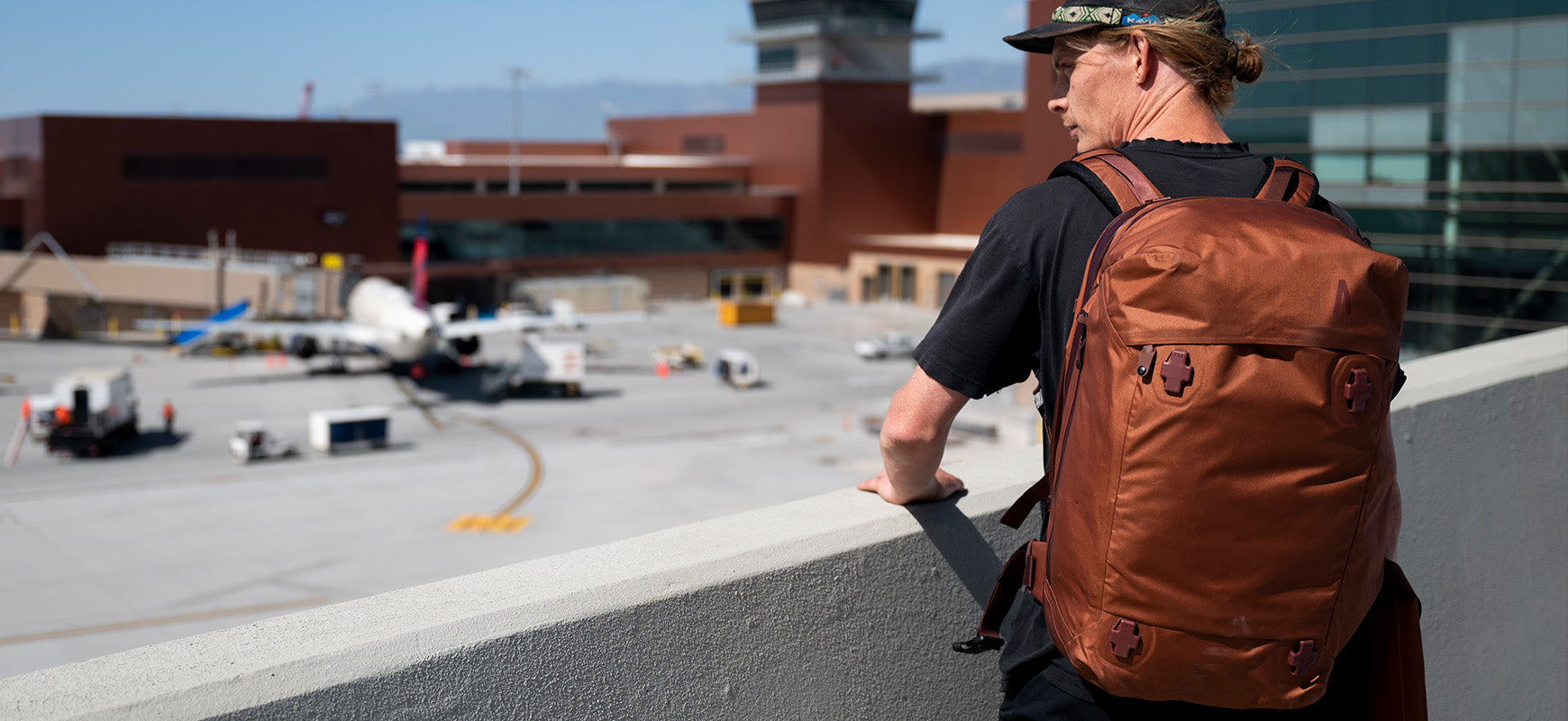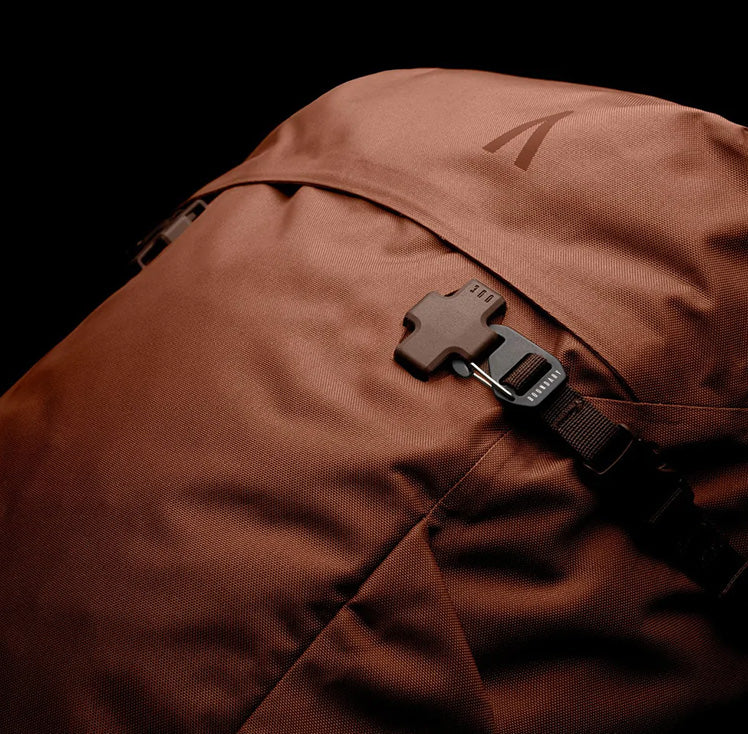 The Arris Pack represents years of design, real-world travel testing, and innovation. It's compatible with any mode of travel and combines advanced organization, modular customization, adjustable comfort, and protection.
Style: The Arris Pack is a durable bag for active explorers and travelers.
Size: 13W x 22H x 9D", with a 35-liter capacity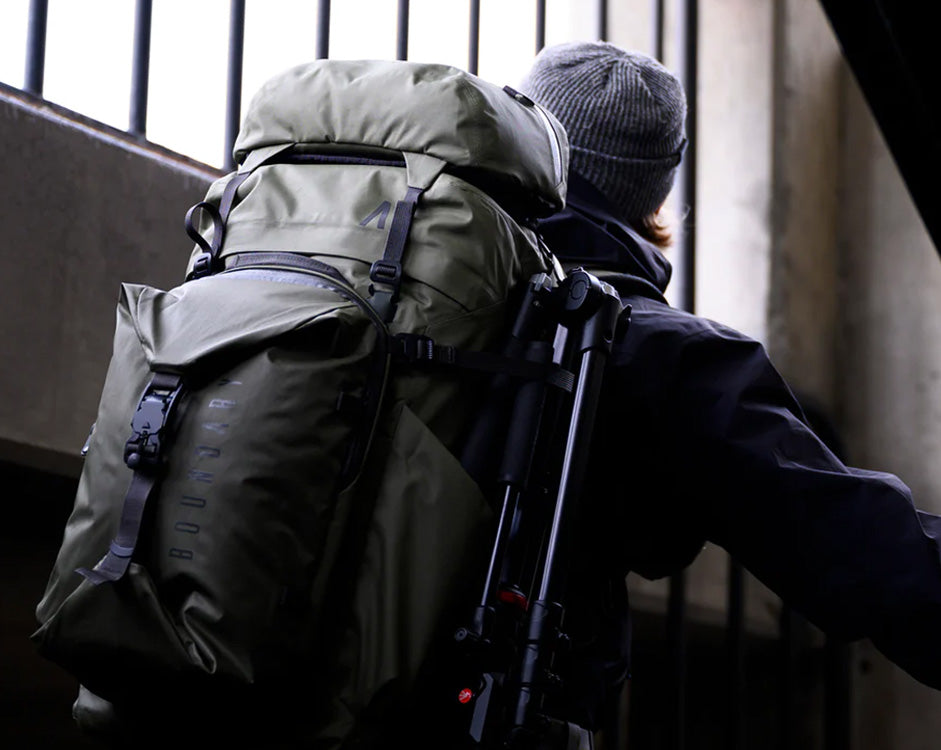 FEATURES INCLUDE:
Carry-on travel-approved dimensions with overhead
storage compatibility
A 17" laptop sleeve with magnetic quick-latch
Ergonomic top and side handles
A gender-neutral fit for maximum comfort
Luggage handle pass-through for easy portability
Compatible with the Arris Sling, Arris Waist Pack, and Tek Case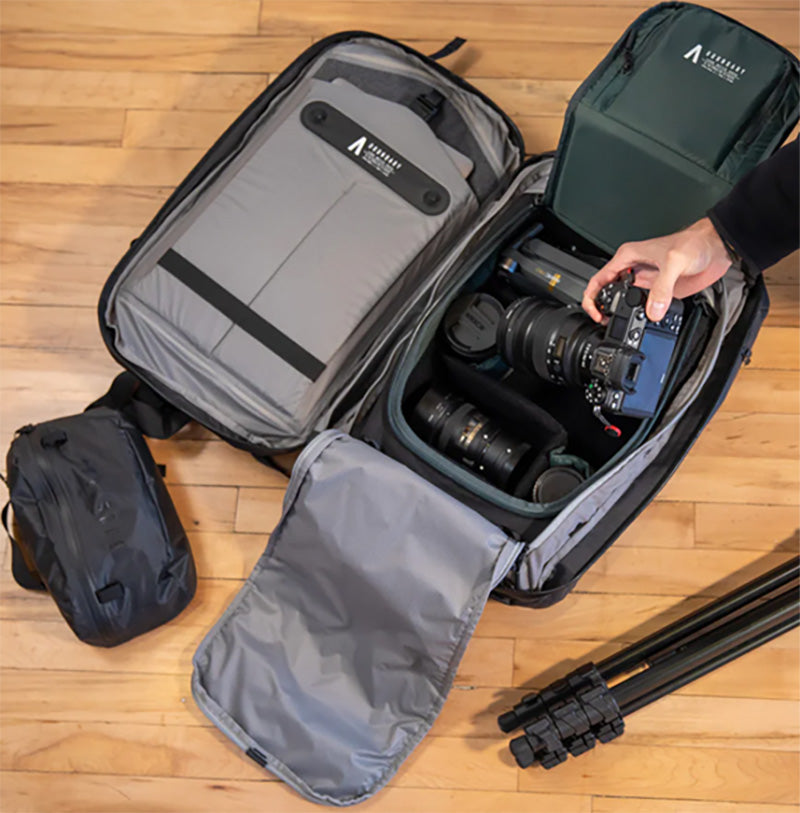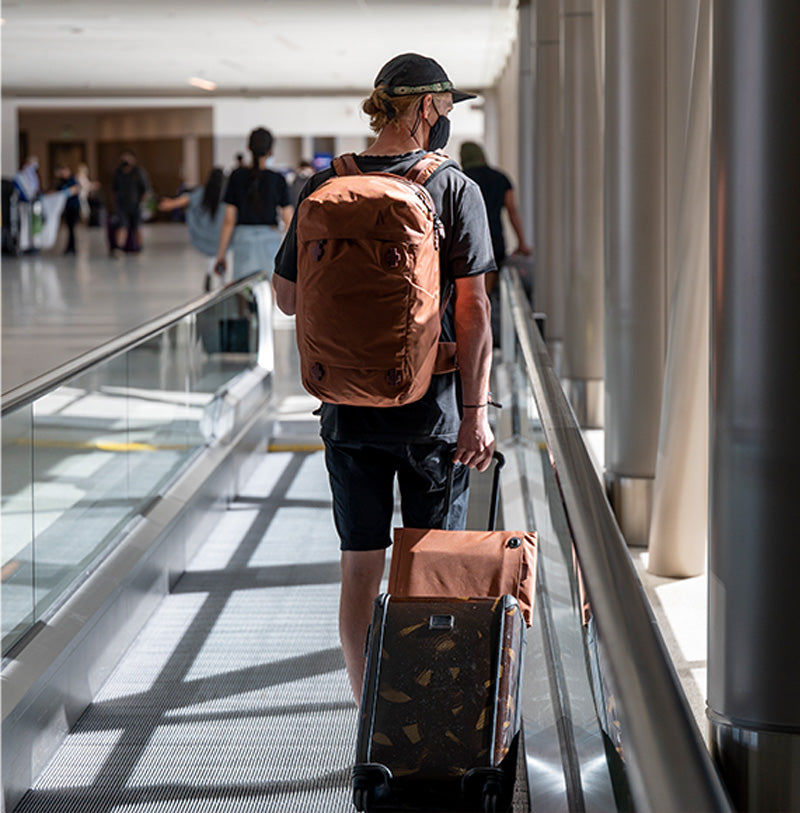 When searching for the best travel bags, customizability, comfort, and function should be at the top of your list. The Arris Pack checks all of those boxes. The modular components maximize space with a water-repellent coating to protect your valuables, and the adjustable straps work with the hip belt to disperse weight for a custom fit.
Photographers can also turn the Arris Pack into a lightweight carry-all bag with the MK-1 Camera Cube, Arris Waist Pack, and Camera Kit.
THE BEST CARRY-ON BAG
ERRANT DUFFEL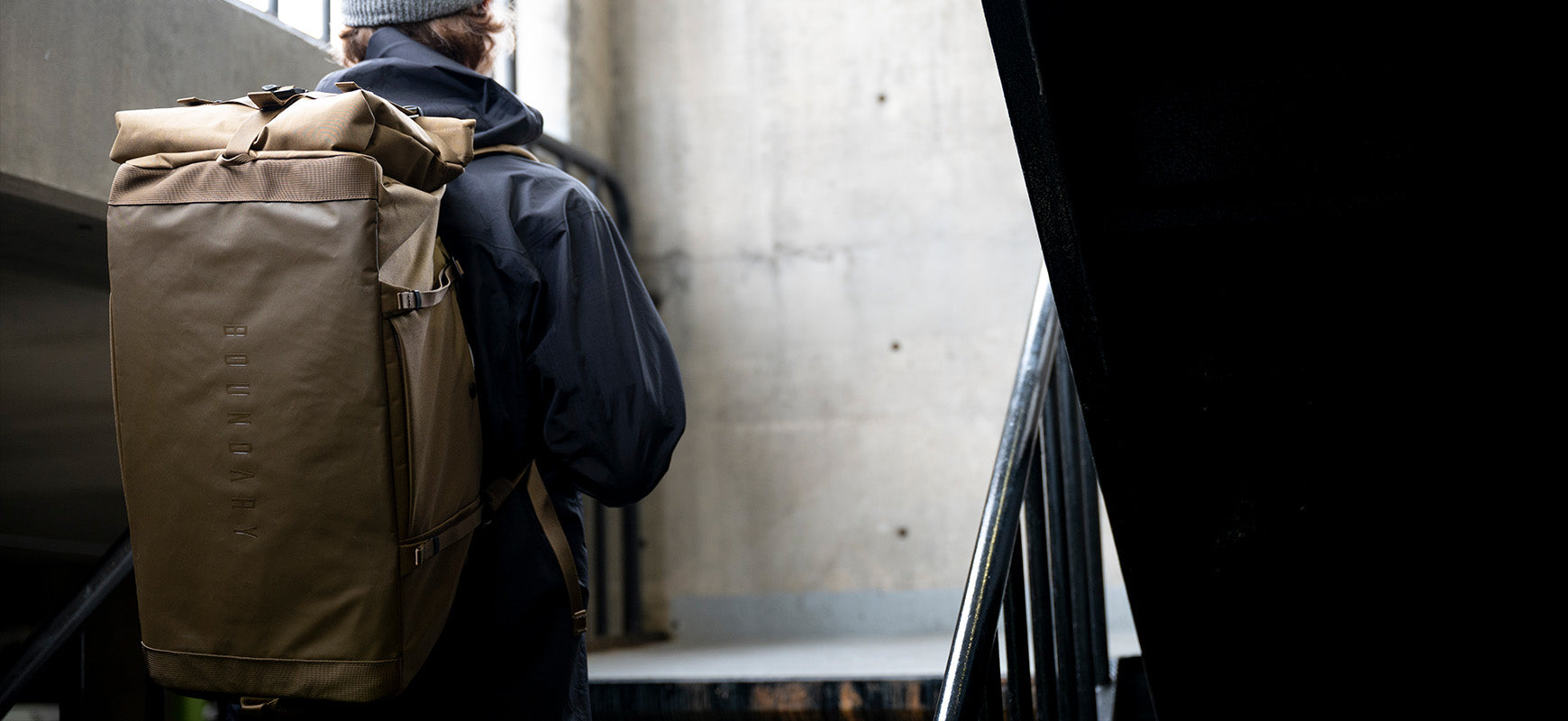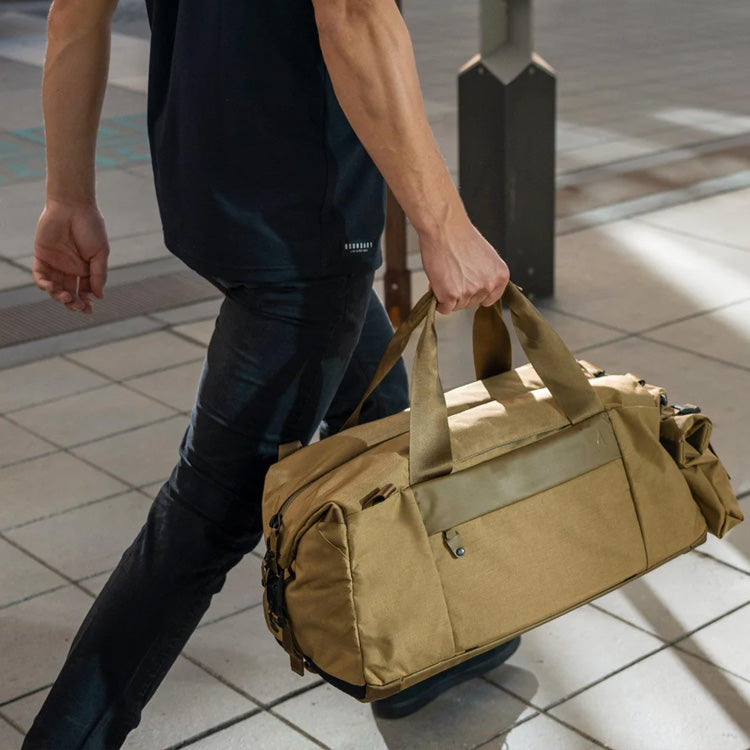 Duffel bags are ideal for weekend trips or carry-on bags for flights. The Errant Duffel puts a modular spin on the standard duffel design, making it the most functional carry-on bag you'll find.
Style: The Errant Duffel has a rugged and durable yetprofessional look, ideal for gym-goers and activetravelers.
Size: 12W x 20H x 9D" with a 35-liter capacity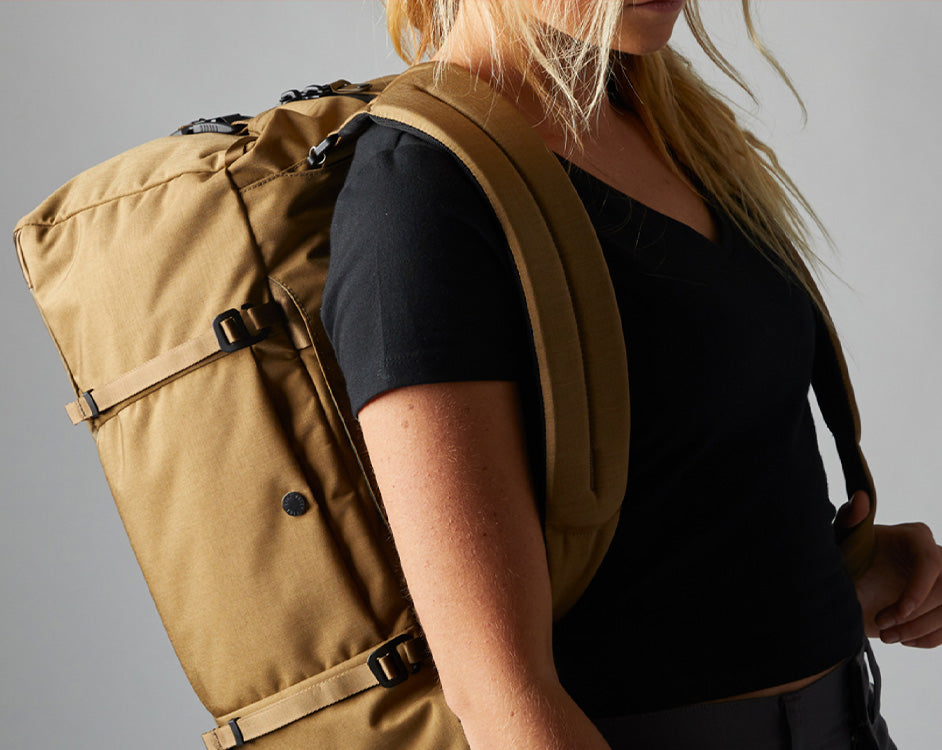 FEATURES INCLUDE:
Side-carry handles with magnetic auto-conceal when not
in use
Ventilated compartment for shoes or wet clothes
Magnetic docking for the HT Key Clip or Port Kitt
External storage straps for large items like yoga mats or
skateboards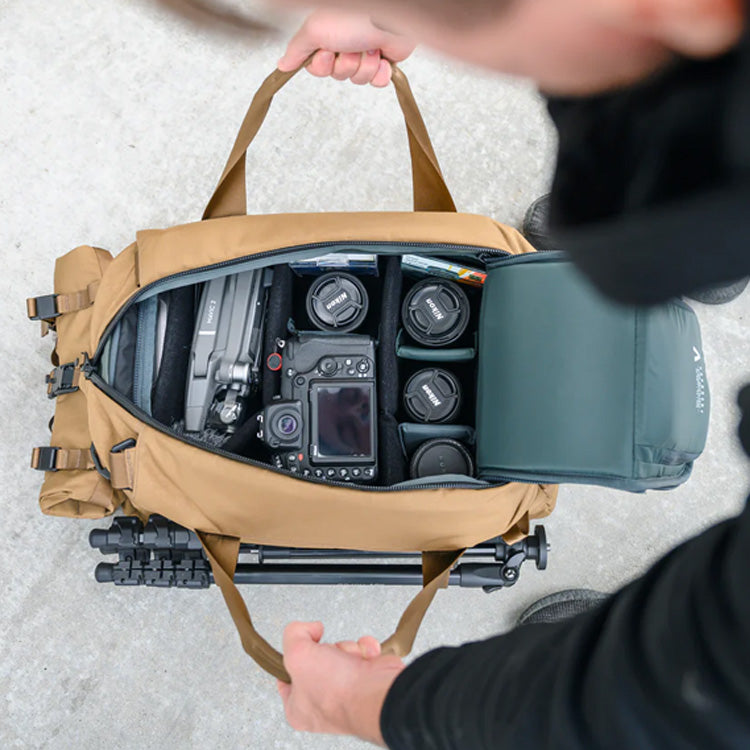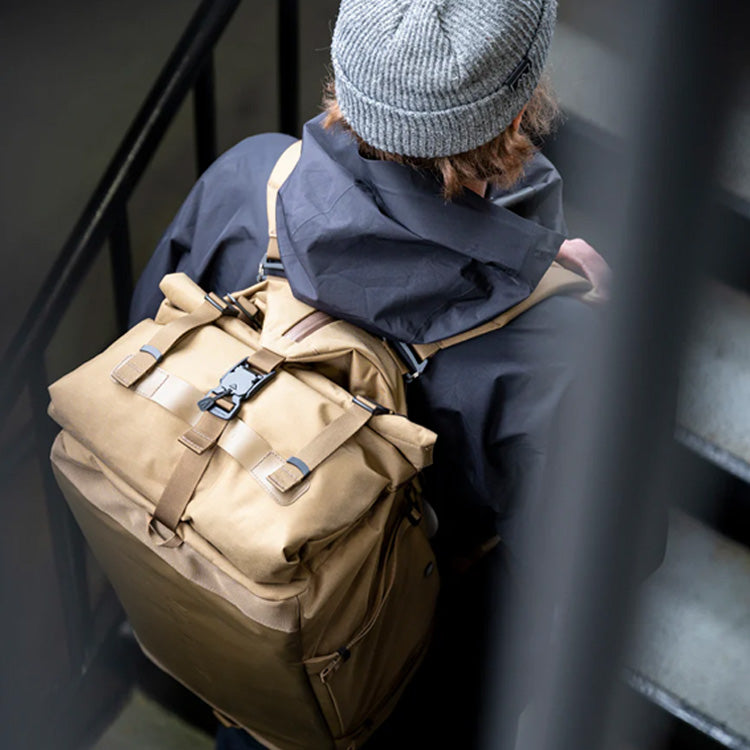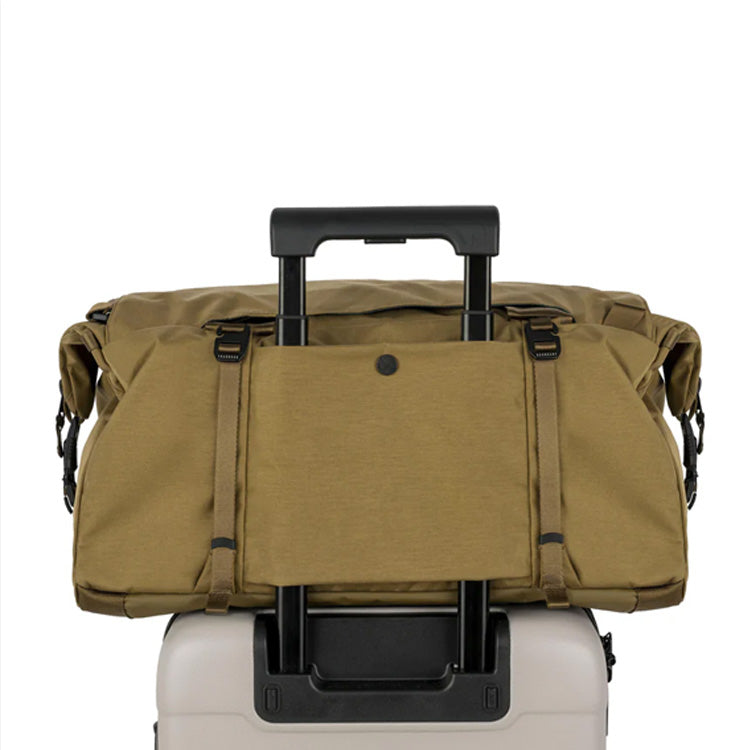 The Errant Duffel can easily switch from a hand-carried duffel to a backpack or over-the-shoulder bag. Our magnetic buckles make it easy to access items or compress the duffel and save space, and the quick-stash external pocket uses an aluminum snap-button for convenient storage.
The Errant Duffel is also water-resistant and easy to clean. It pairs well with the WRPouch, Port Kitt, and PK-1 Packing Cube for increased modularity and organization. Or, you can turn it into a camera bag with the MK-1 Camera Cube, MK-2 LT Camera Cube, or MK-2 Camera Cube. Read more about the reasons you need a water-resistant camera backpack here.
Watch the Errant Duffel Walk-through and see the full range of features.
THE BEST TRAVEL BAG FOR PERSONAL ITEMS
RENNEN RECYCLED DAYPACK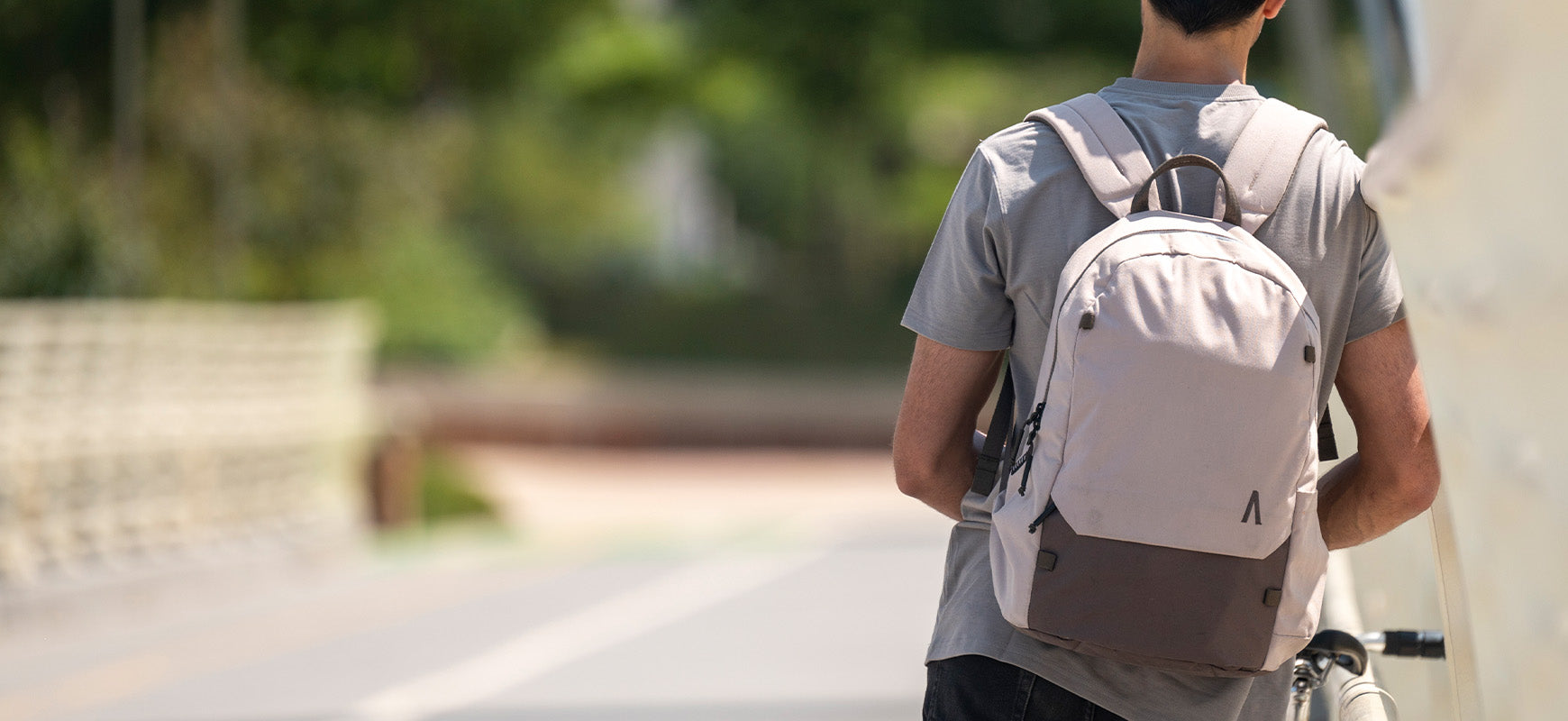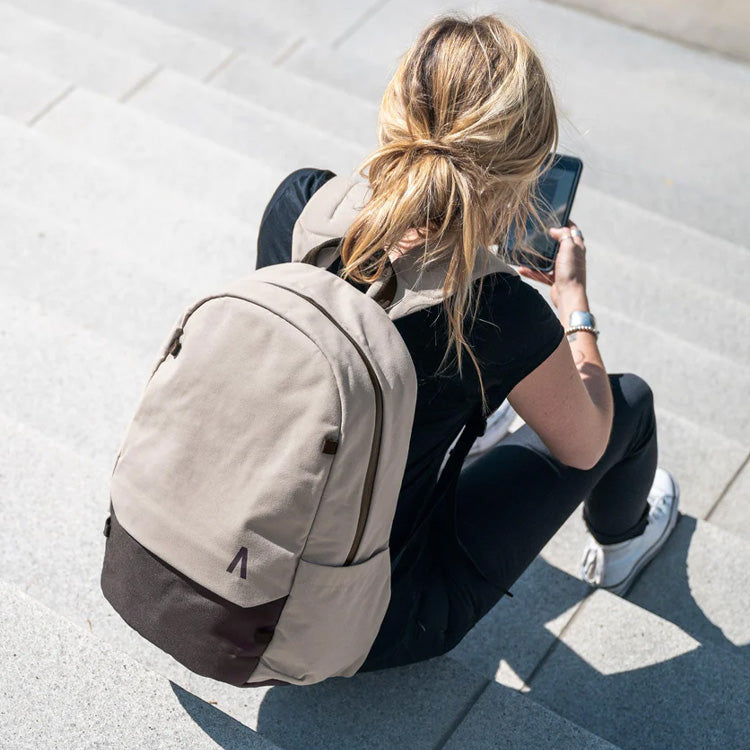 The Rennen Recycled Daypack brings a new level of sustainability to our technical build, quality, and modular design.
Style: The Rennen Daypack has a casual style ideal for school or everyday use.
Size: 11W x 18H x 7D" with a 22-liter capacity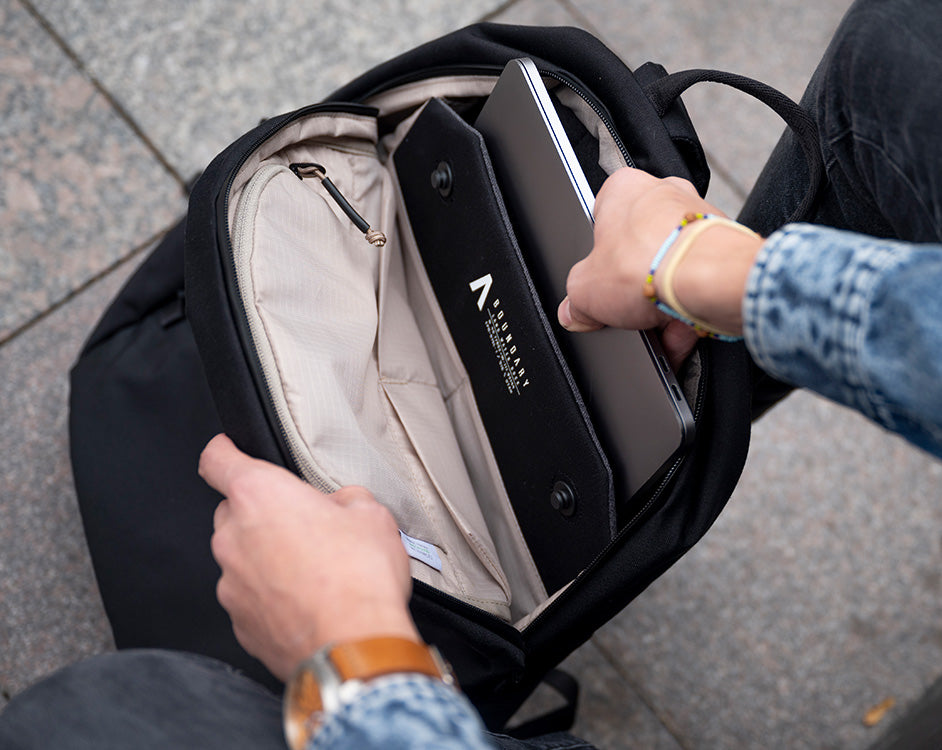 WE MAKE OUR CASUAL DAYPACK FROM 60% RECYCLED SOURCES, WITH FEATURESTHAT INCLUDE:
A padded main sleeve for safely storing up to a 16" laptop
Internal stash pockets for a charger, mouse, or other medium-sized objects
A side pocket for a 22 oz. water bottle
Magnetic docking for the HT key Clip
An exterior zippered pocket with a magnetic auto-closing flap
THE BEST EASY-CARRY BAG
ARRIS WAIST PACK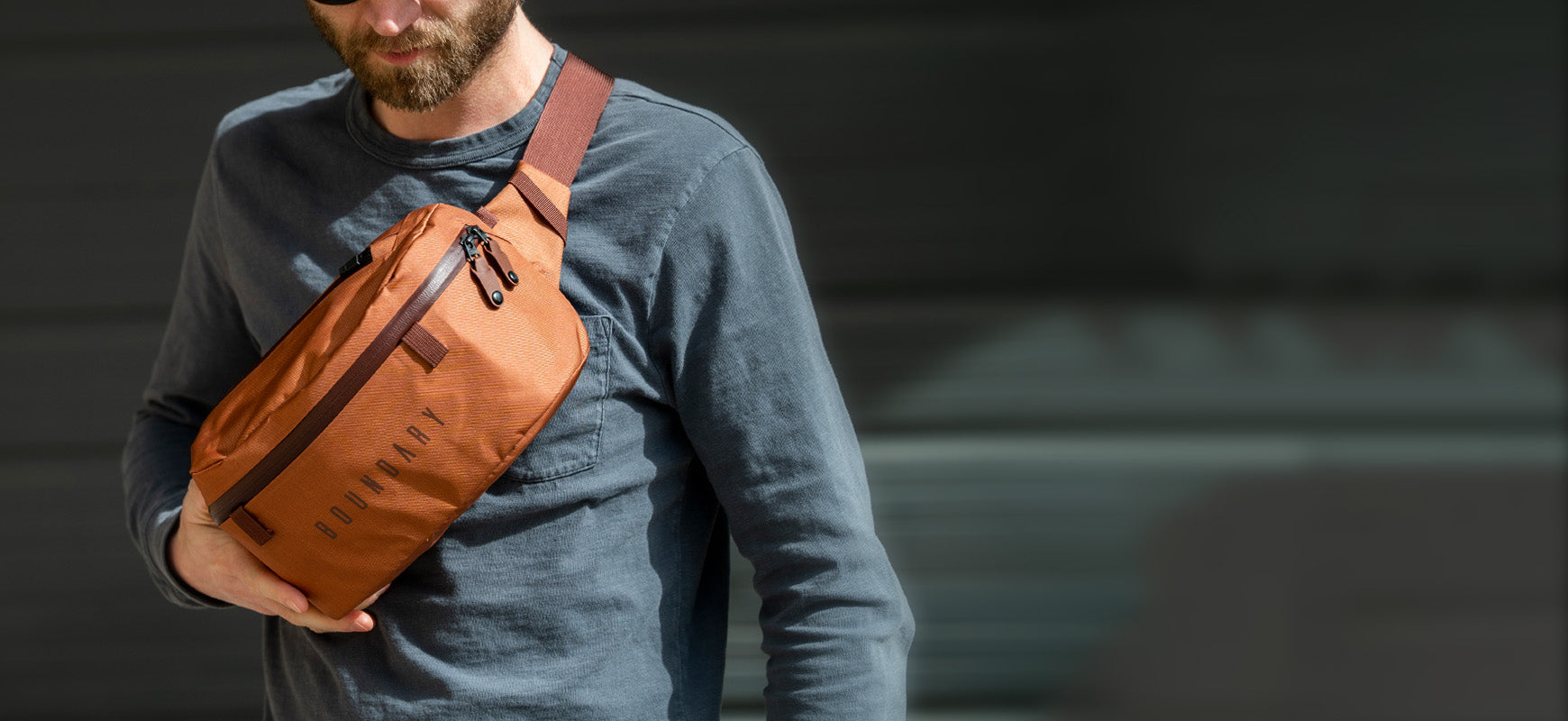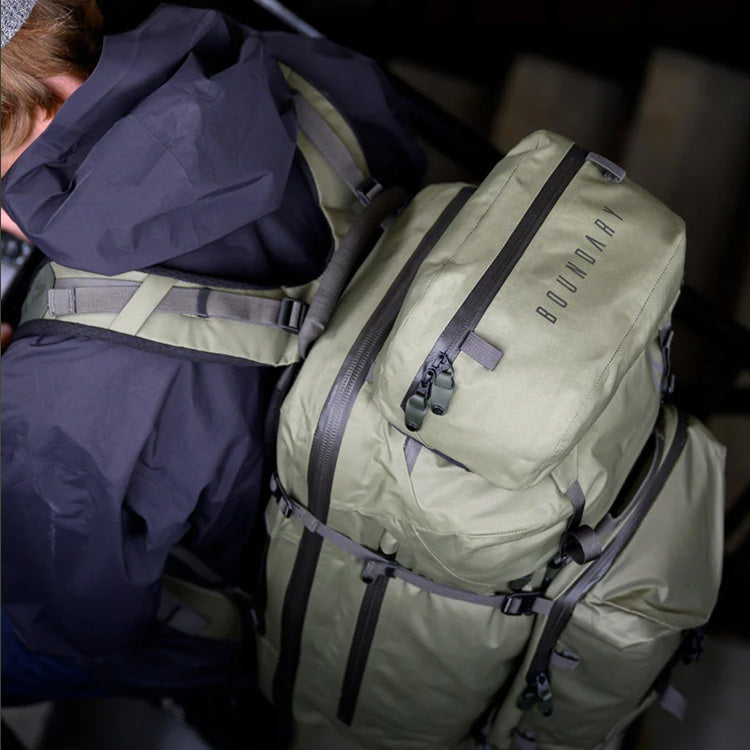 The Arris Waist Pack is a versatile fanny pack-style bag for quick detours. The padded and ventilated back panel allows for all-day comfort, and the interior stretch-mesh pocket keeps your essentials secure.
Style: The Arris Waist Pack is a more rugged and durable version of the traditional fanny pack.
Size: 11W x 6H x 3D' with a 4.5-liter capacity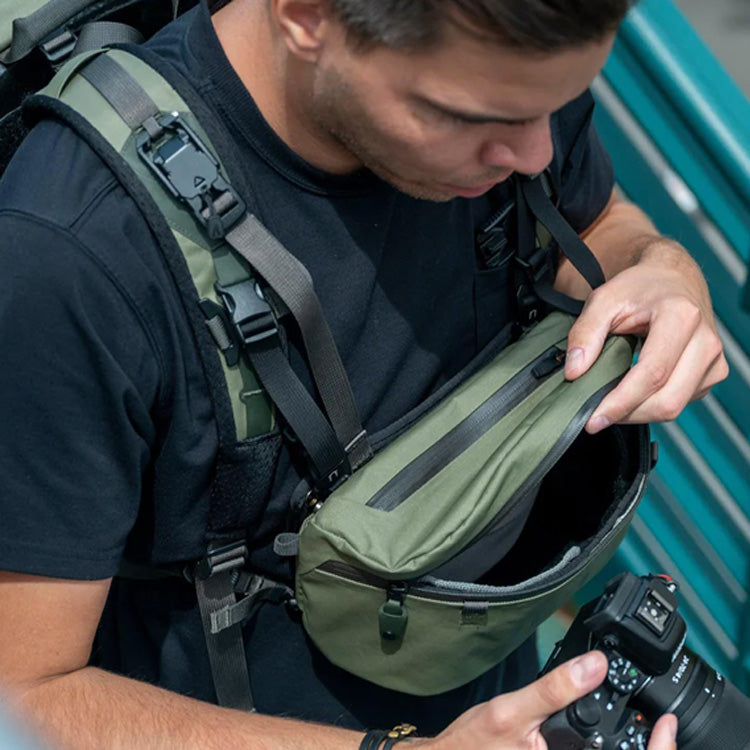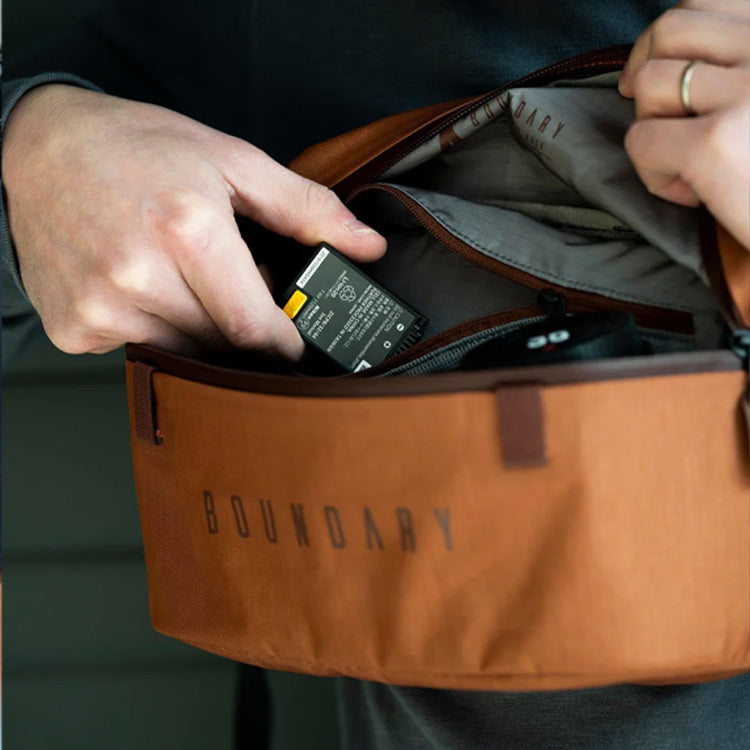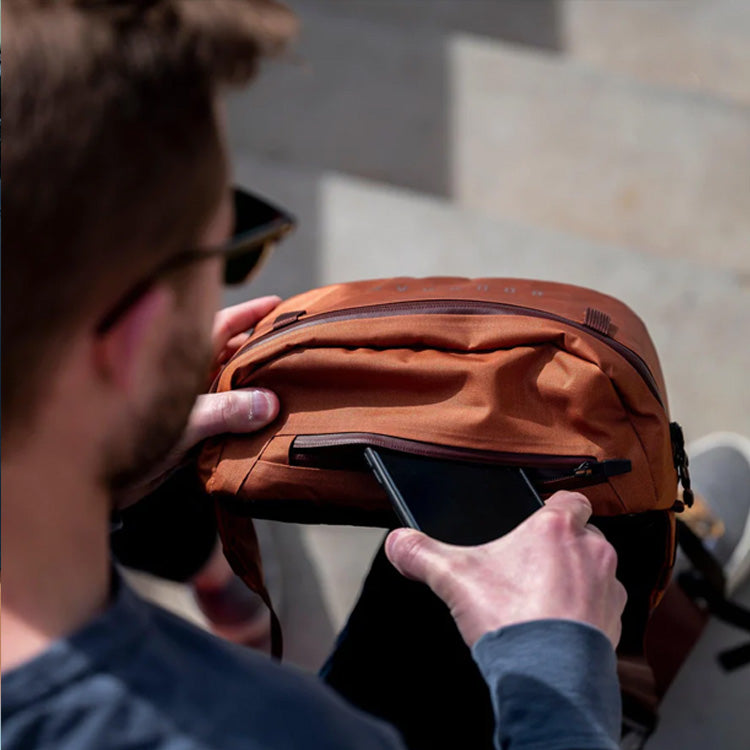 The Arris Waist Pack can connect to bike handlebars using the bottom lash straps and can double as a discreet camera bag with the Arris Waist Pack Camera Kit.
The Adventure Waist Belt is an easy-carry alternative to the Arris Waist Pack for more rigorous adventures.
WHY CHOOSE BOUNDARY?
At Boundary, our desire to create durable products motivates us. We support initiatives that directly support the environment from which we draw inspiration. We manage every step of our production process with attention to quality and our corporate footprint.
We're proud to offer the most environmentally responsible and technically detailed travel bags in the world.