WHAT MAKES OUR BACKPACKS UNIQUE?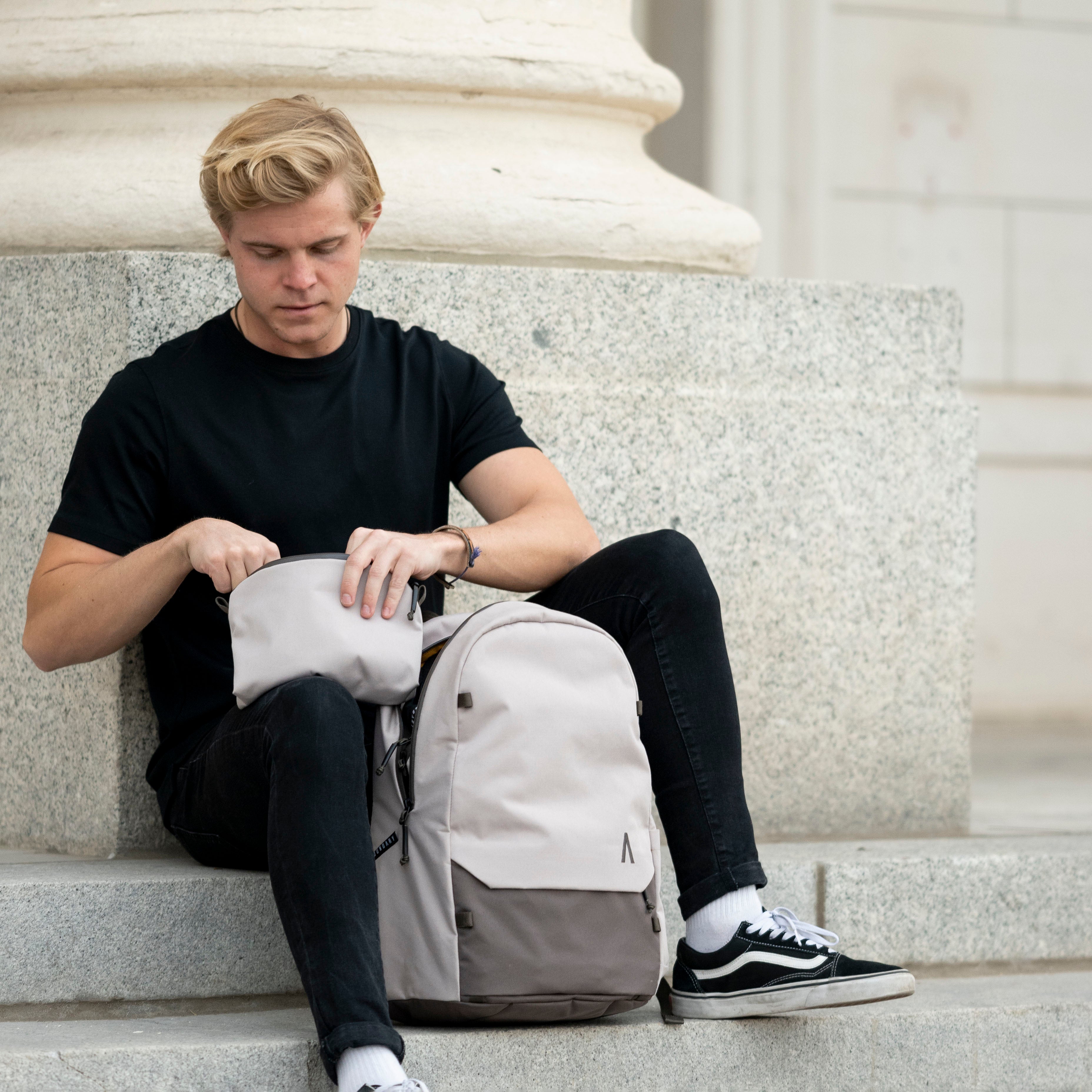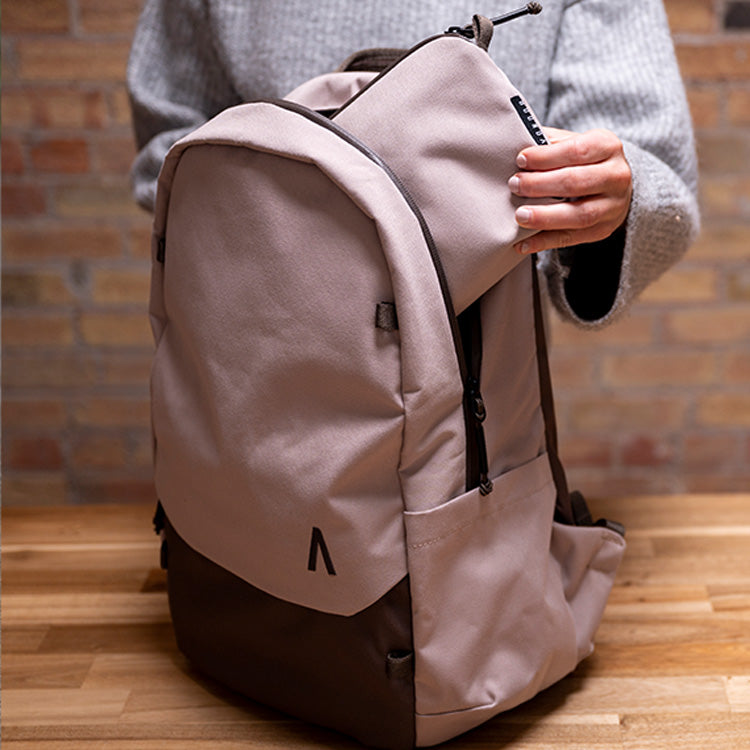 Backpacks have many uses, from a vacation daypack to a laptop bag for school or work. So what makes our packs unique?
Sustainability. We take each step of our production and distribution process with attention to our corporate footprint to ensure we exceed the most rigorous environmental standards. Our

materials

are durable, high-quality, and sustainable which helps us benefit the environment from which we draw inspiration.
Compartmentalization. Gone are the days when a backpack has nothing more than one or two pockets and a laptop sleeve. Our sustainable bags are modular with customizable attachments and apartments you can use to fit any need or scenario.
Durability. Our materials aren't just sustainable—they're long-lasting. We use one of the strongest woven nylon fabrics on the market along with other sustainable, abrasion-resistant, waterproof fabrics.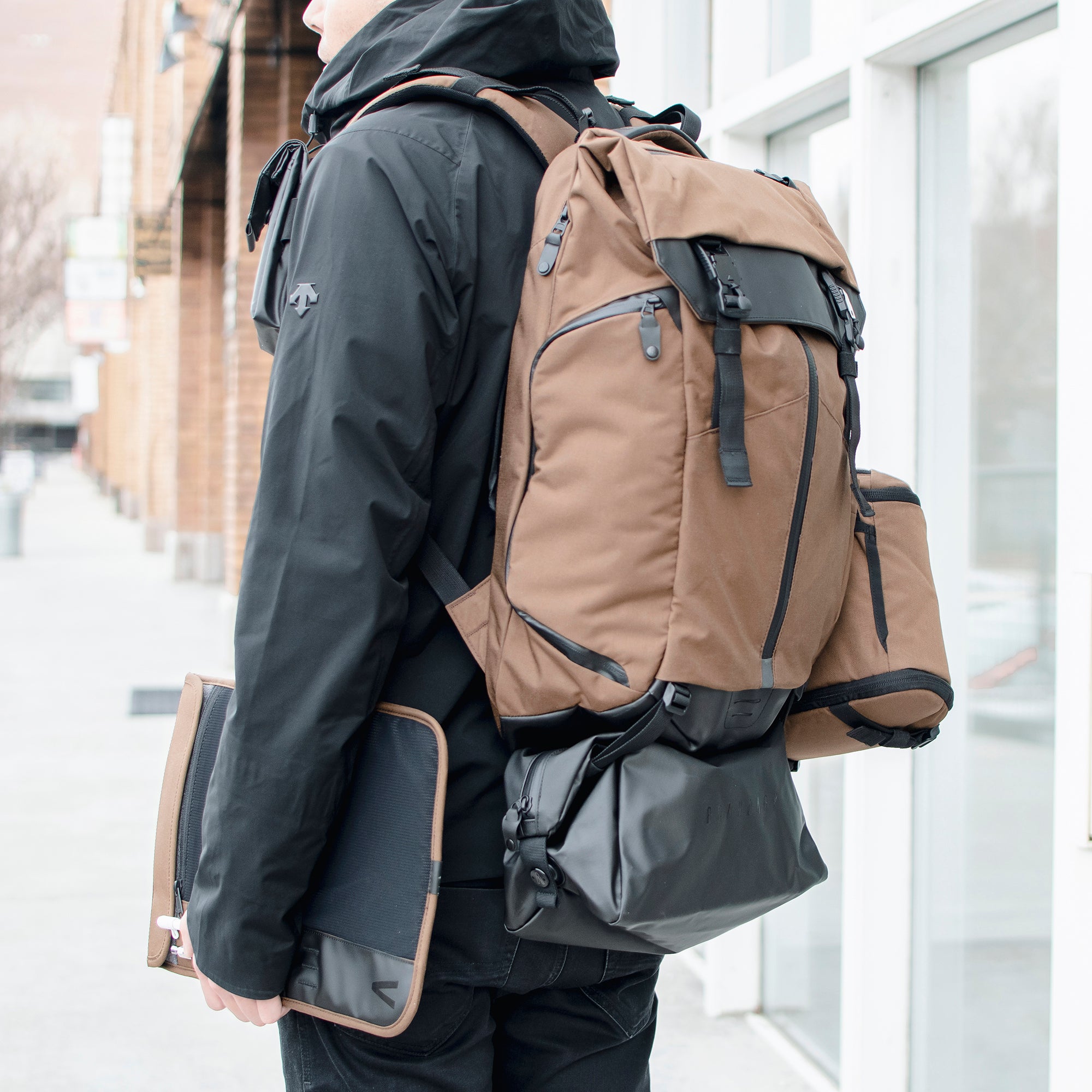 WHY SUSTAINABILITY MATTERS
Sustainable products use and reuse materials throughout their lifetime more effectively. Rather than throw old materials away, environmentally responsible companies focus on reusing materials most productively with an emphasis on using less.
We produce our sustainable backpacks using high-quality recycled materials that reduce consumers' carbon footprint and last longer than other products. By purchasing eco-friendly products that withstand wear and tear, our customers can give back to the environment that inspires us.
We design all our bags with two things in mind: you and the environment. Below are a few of our favorite eco-friendly backpacks that can improve your daily commute.
RENNEN RECYCLED DAYPACK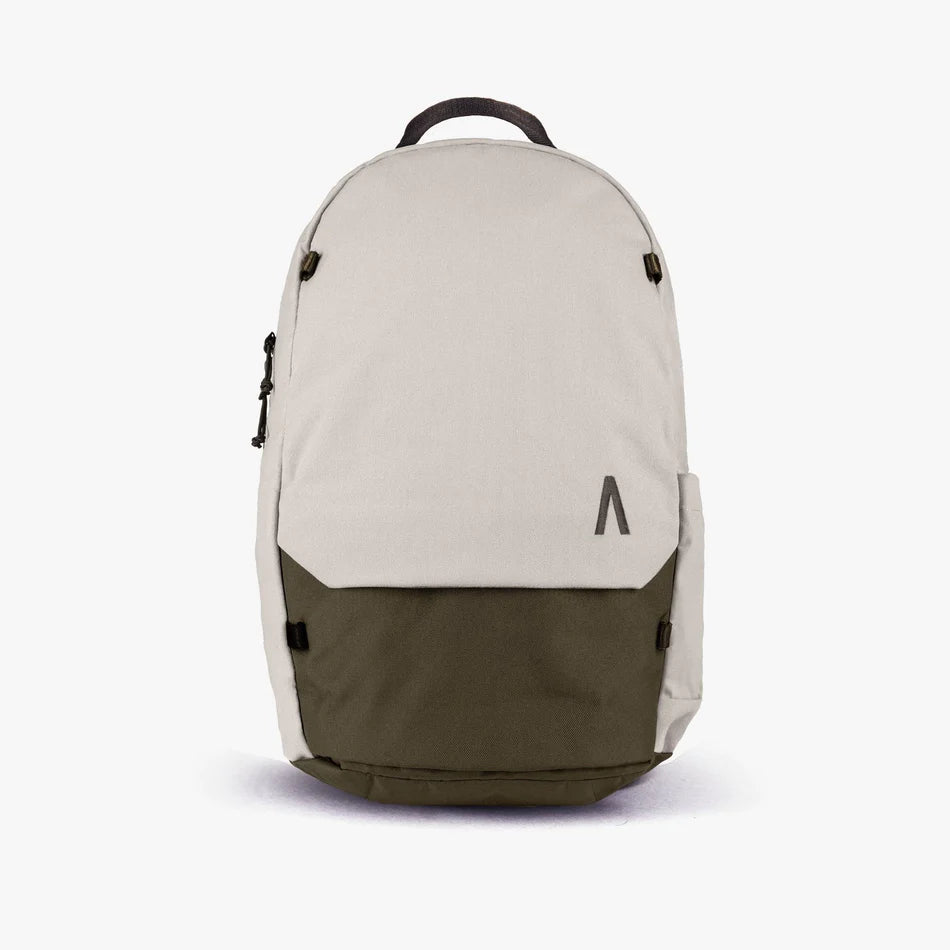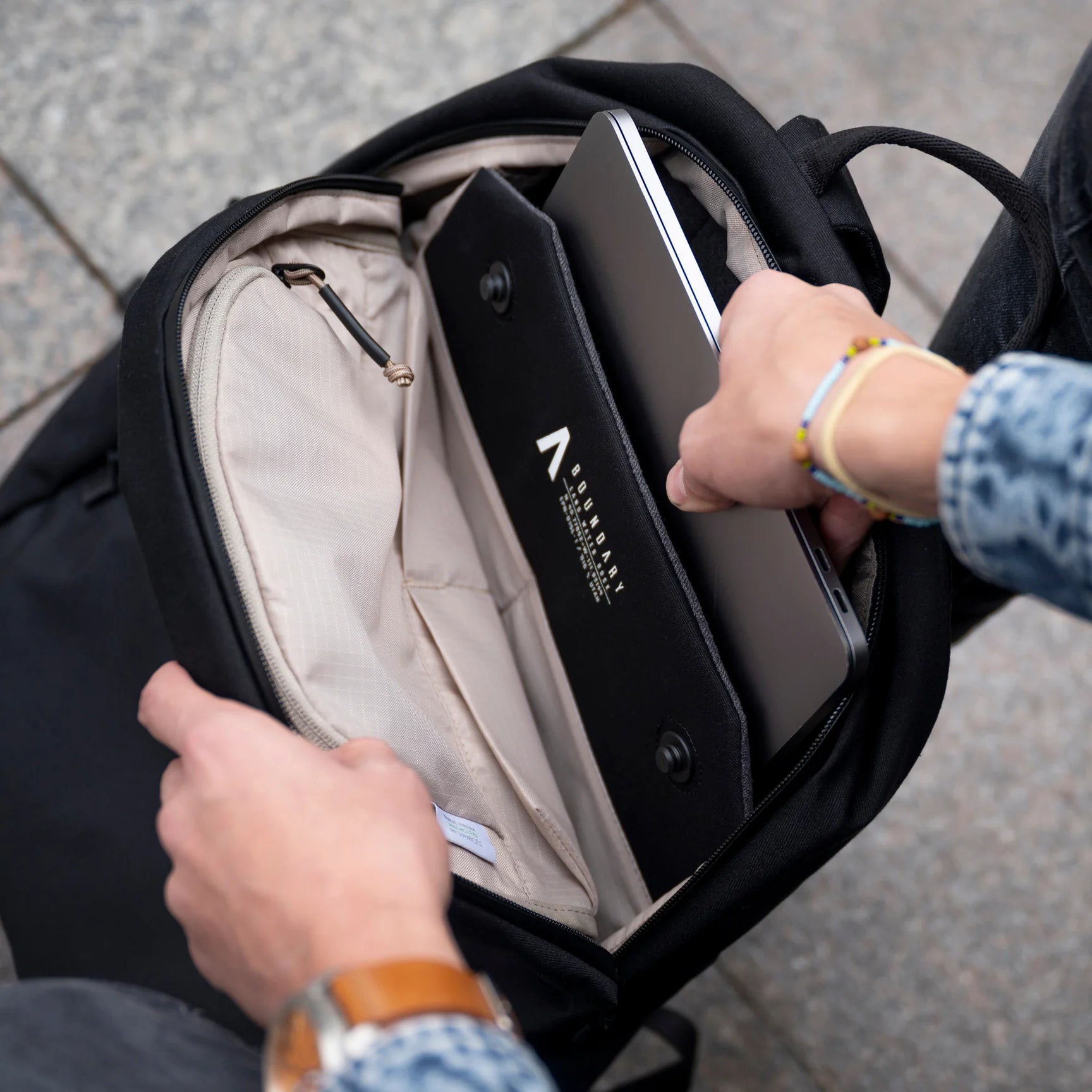 The Rennen Recycled Daypack is an environmentally friendly take on classic backpack styling. We combined our recycled materials with modular upgrades to create a comfortable, functional, and sustainable bag.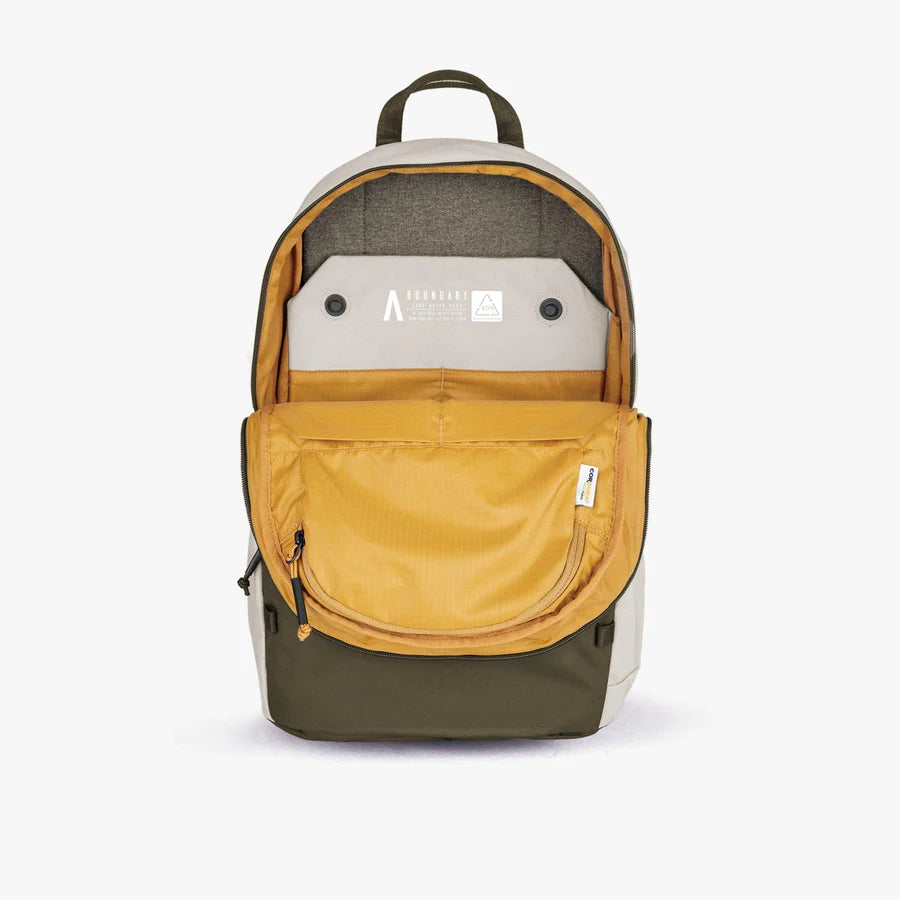 FEATURES INCLUDE:
60% recycled materials or roughly 42 plastic water bottles
Padded shoulder straps and breathable material on the back
Padded main sleeve for a laptop or tablet up to 16"
Side pocket for a 22 oz water bottle
Internal stash pockets for a computer mouse, laptop charger, or other accessories 
Interior pocket with a zipper for securing small items
Magnetic dock for attaching the

HT Key Dock

and other modular accessories
Exterior zippered pockets with magnetic auto-closing flaps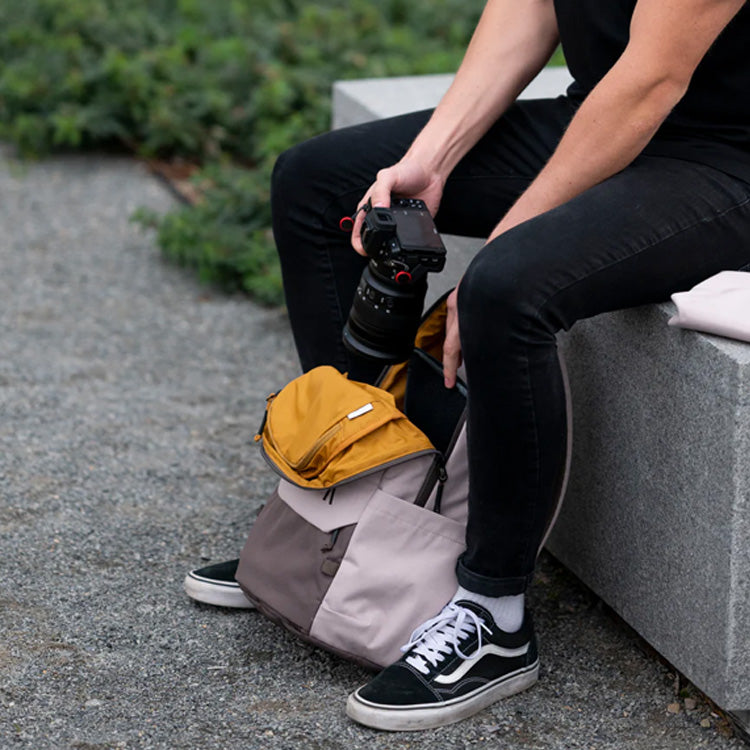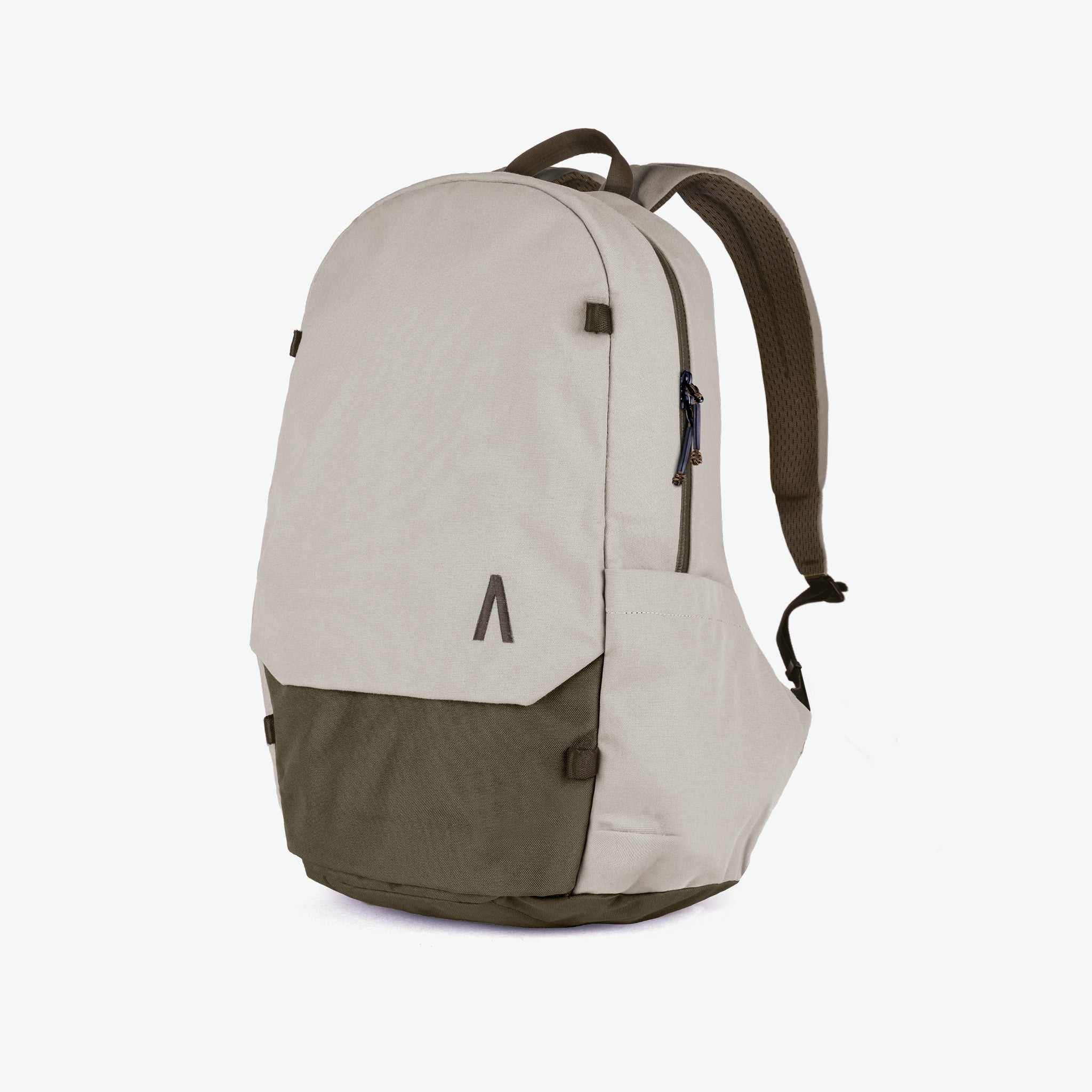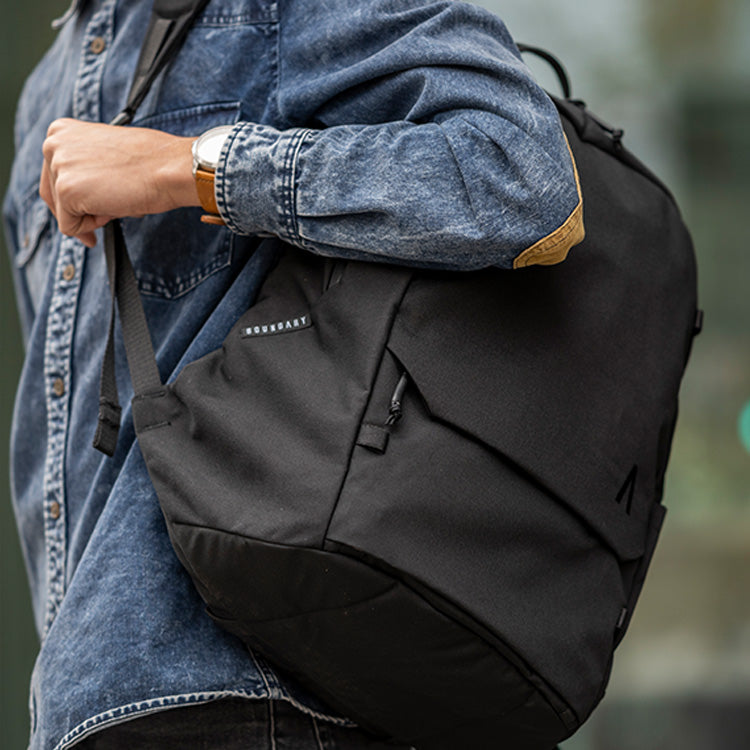 You can also pair the recycled daypack with two of our modular kits:
Photo Kit
Convert your Rennen into a small photo pack with these attachments:
The Recycled Bundle
Add more compartments to your Rennen and save 57 plastic bottles from landfills and oceans by purchasing these accessories:
PRIMA SYSTEM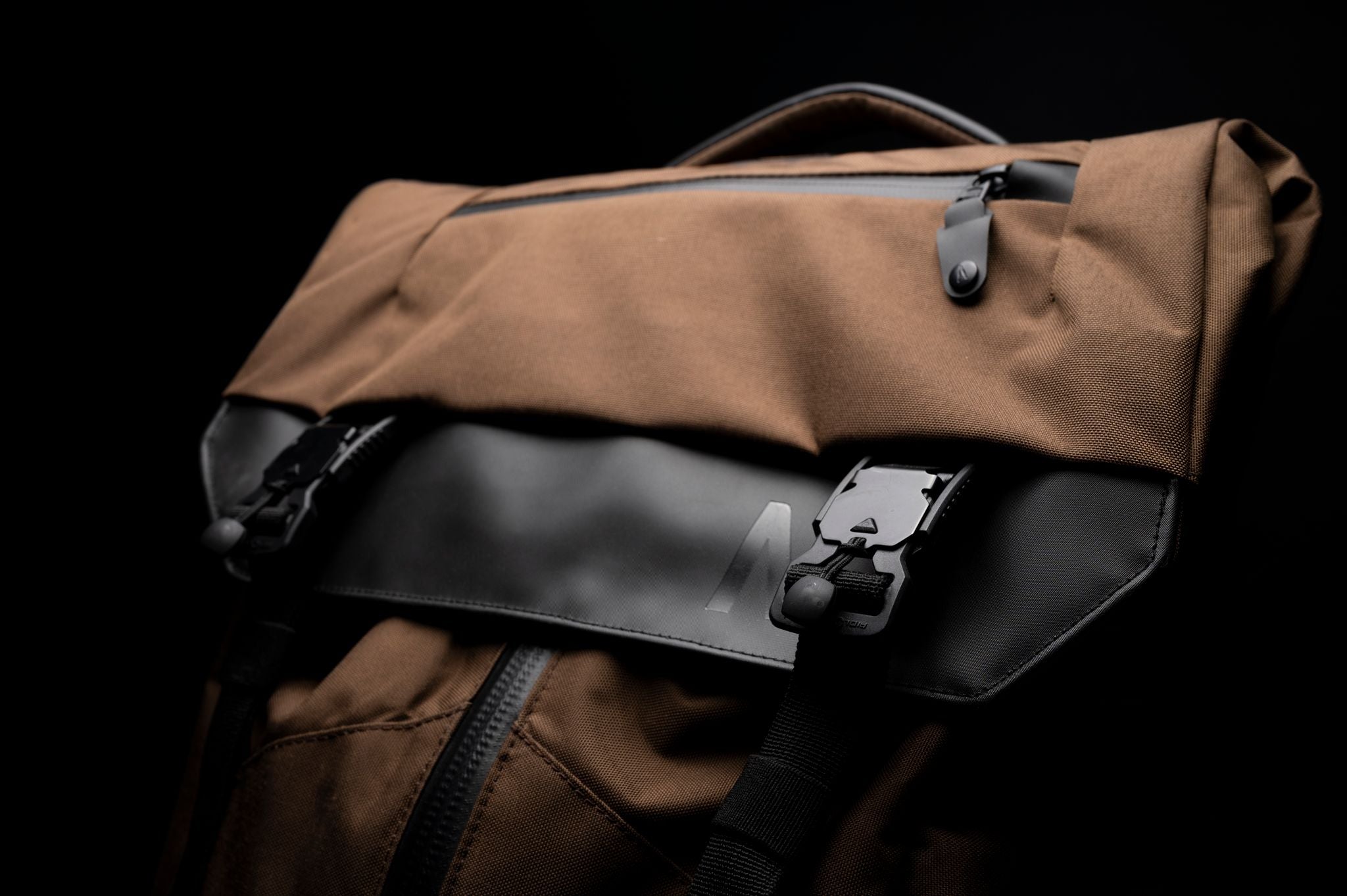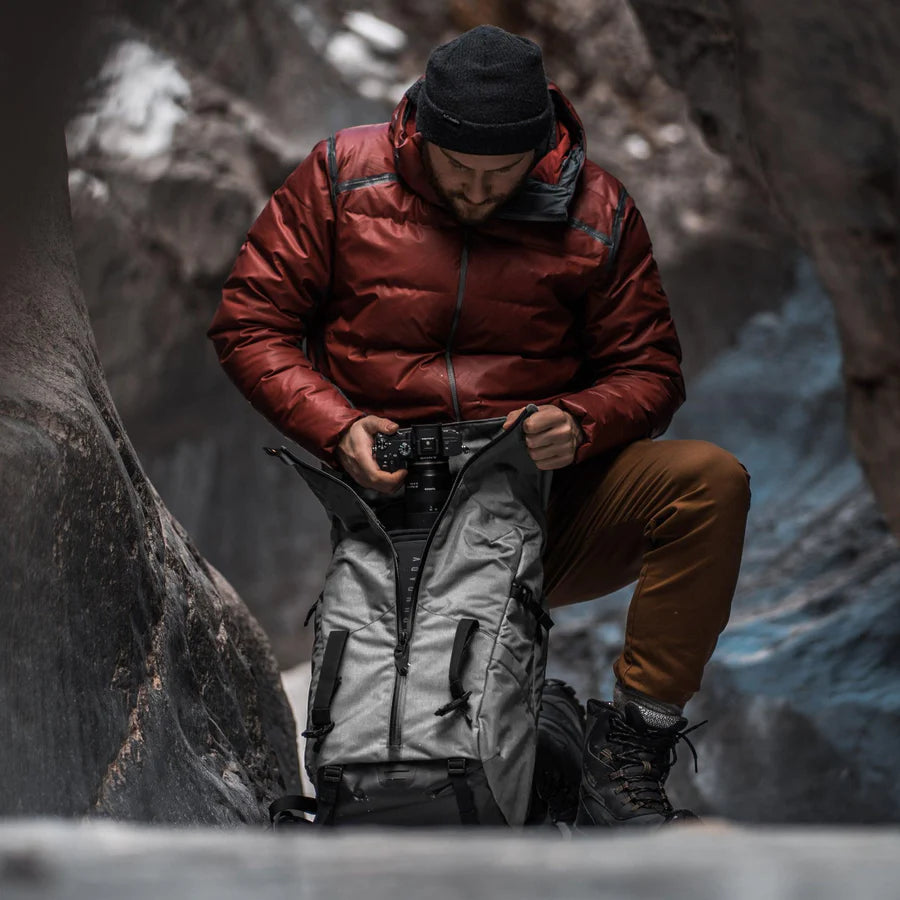 The Prima System is a simple solution for carrying personal tech and photo gear. The system includes the Prima backpack and the Verge camera case.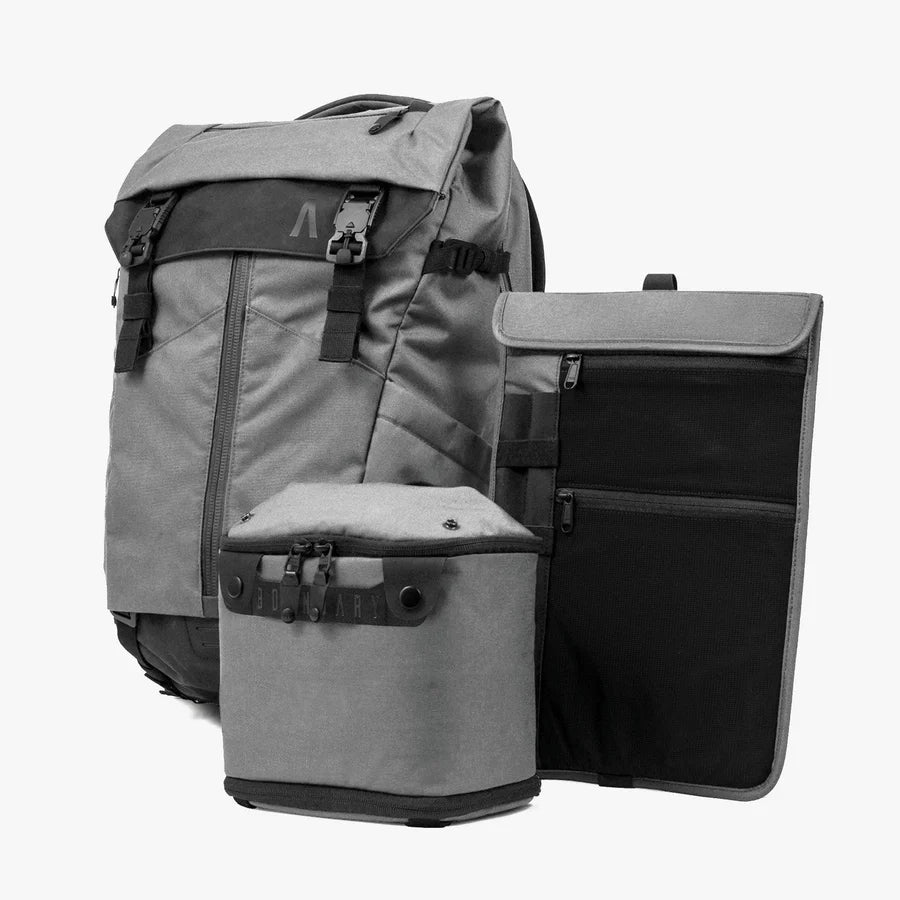 PRIMA FEATURES INCLUDES:
Magnetic auto-locking buckles for greater security
Hidden RFID safehouse pocket for passports or wallets
LFT foam harnesses and shoulder straps keep you cool and provide all-day comfort
YKK StormGuard zippers on the top pockets and access points
Padded main sleeve for safely storing a laptop up to 17"
Full-length front pocket for accessing the entire compartment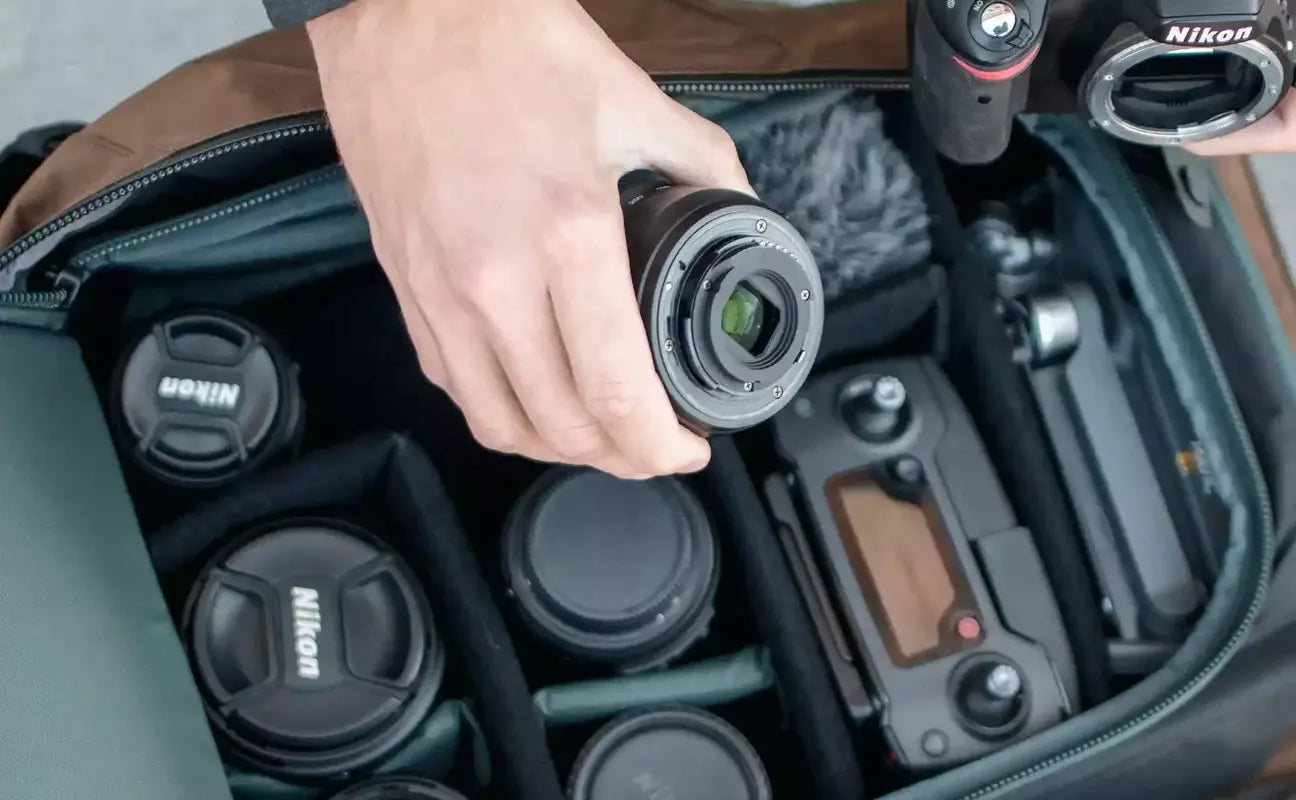 VERGE CASE FEATURES INCLUDE:
Stretch-mesh pockets for memory cards
Expansion zipper to increase storage 
Included

Verge Case Camera Divider

for a custom fit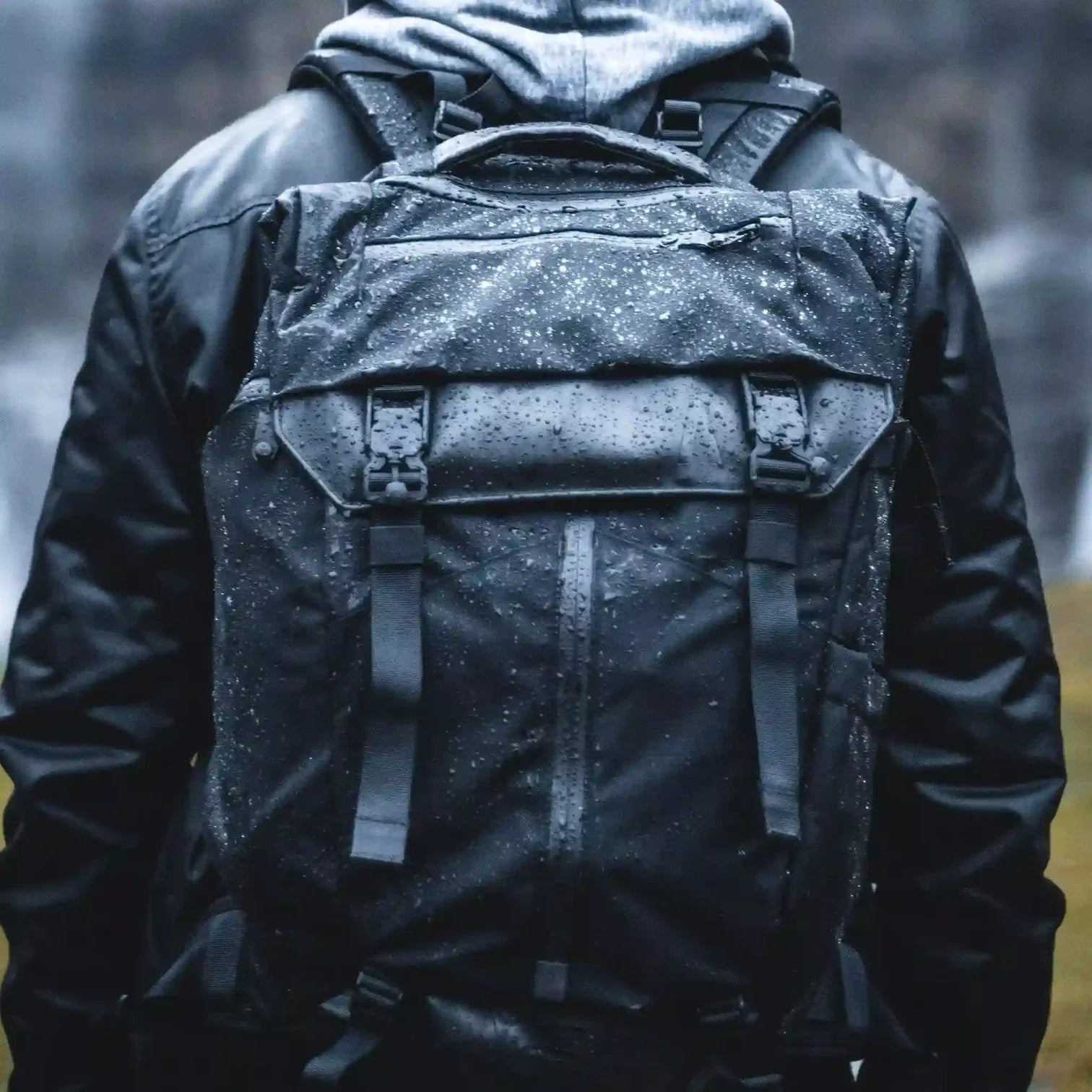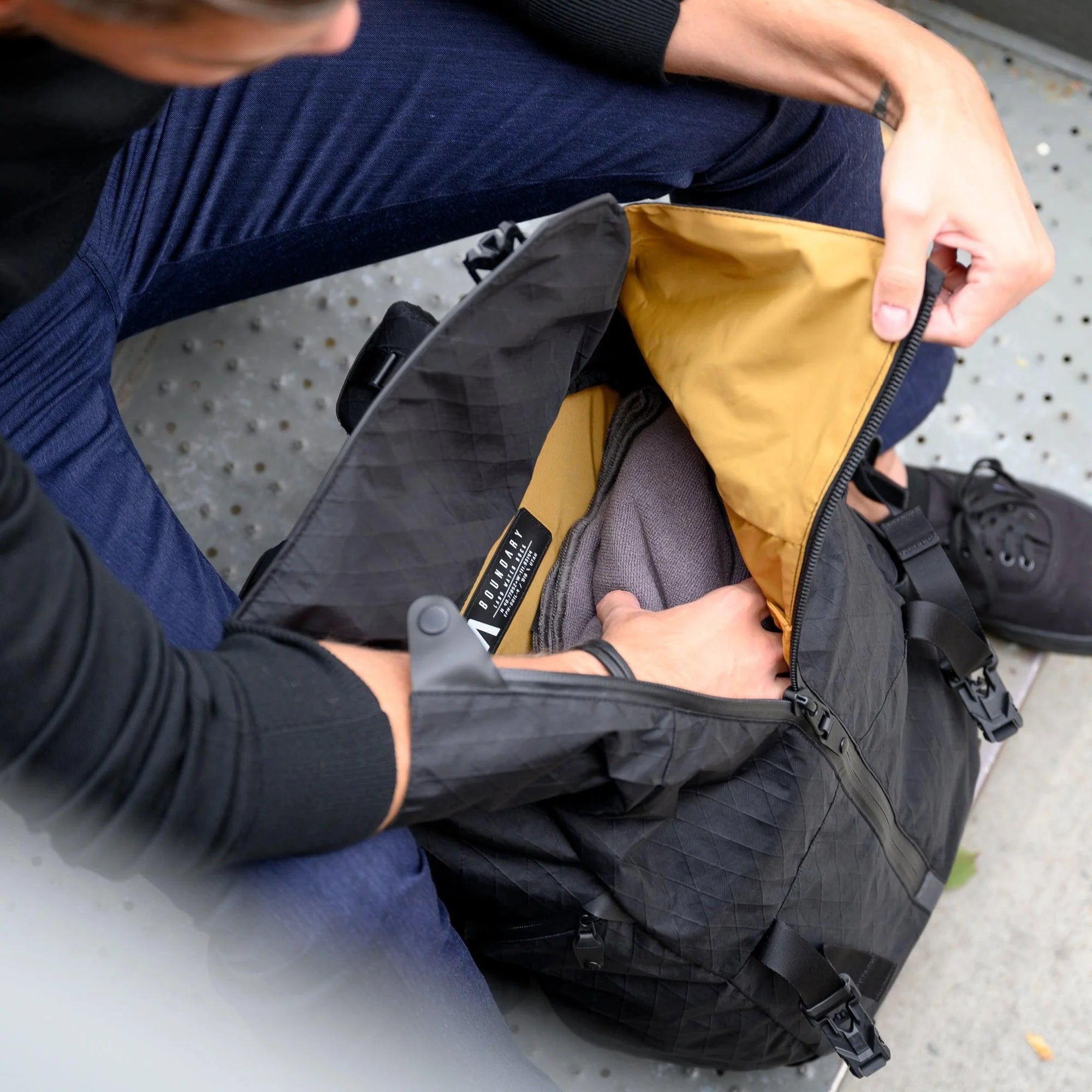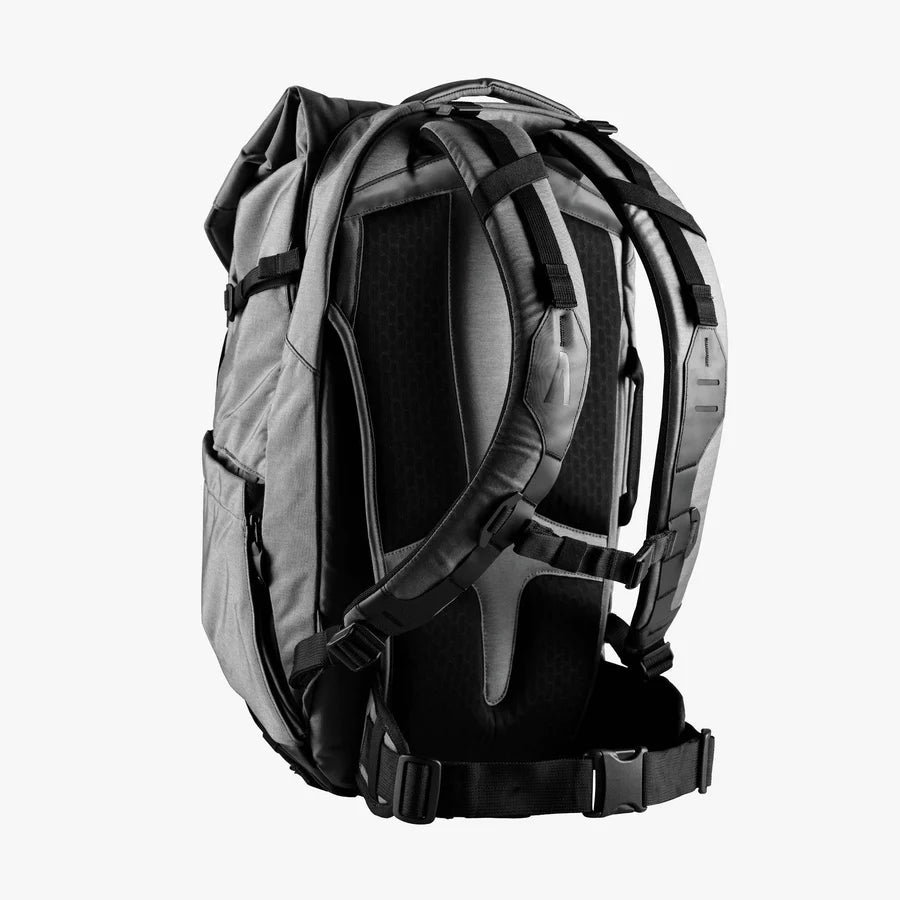 The Prima System is compatible with two of our modular kits:
Photo Kit
Turn your Prima into a complete photo pack with these accessories:
The Weekend Travel Kit

Make your Prima the perfect weekend bag with the following attachments: