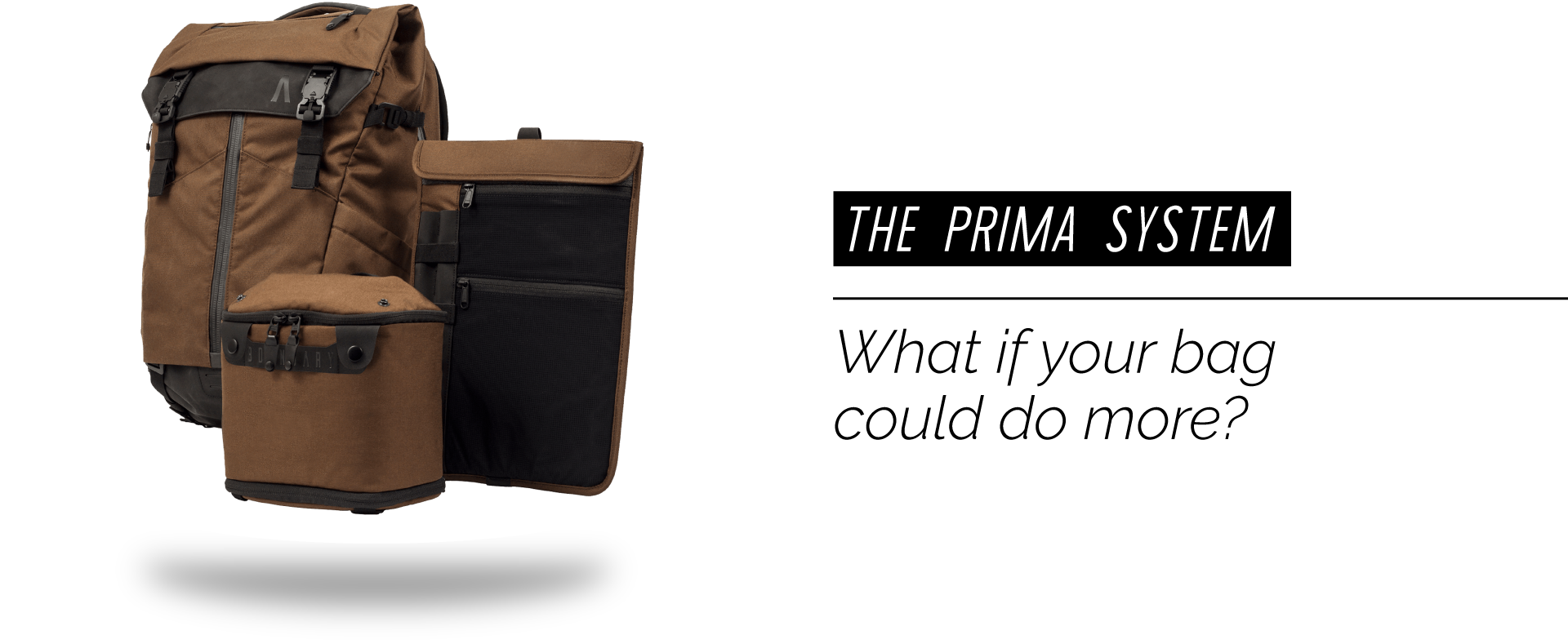 The Prima System by Boundary Supply
THE MOST
MODULAR BAG
EVER MADE

The Prima System's adaptable storage and dynamic modular components make life more comfortable by providing a simple carry solution when commuting and traveling.
 
Magnetic Autolock Buckles
Up to 17" Laptop Storage
Fieldspace 13" Laptop/Tablet Storage
Verge Camera Case + 2 Lenses
RFID Safehouse Passport Pocket
AVAILABLE IN 3 COLORS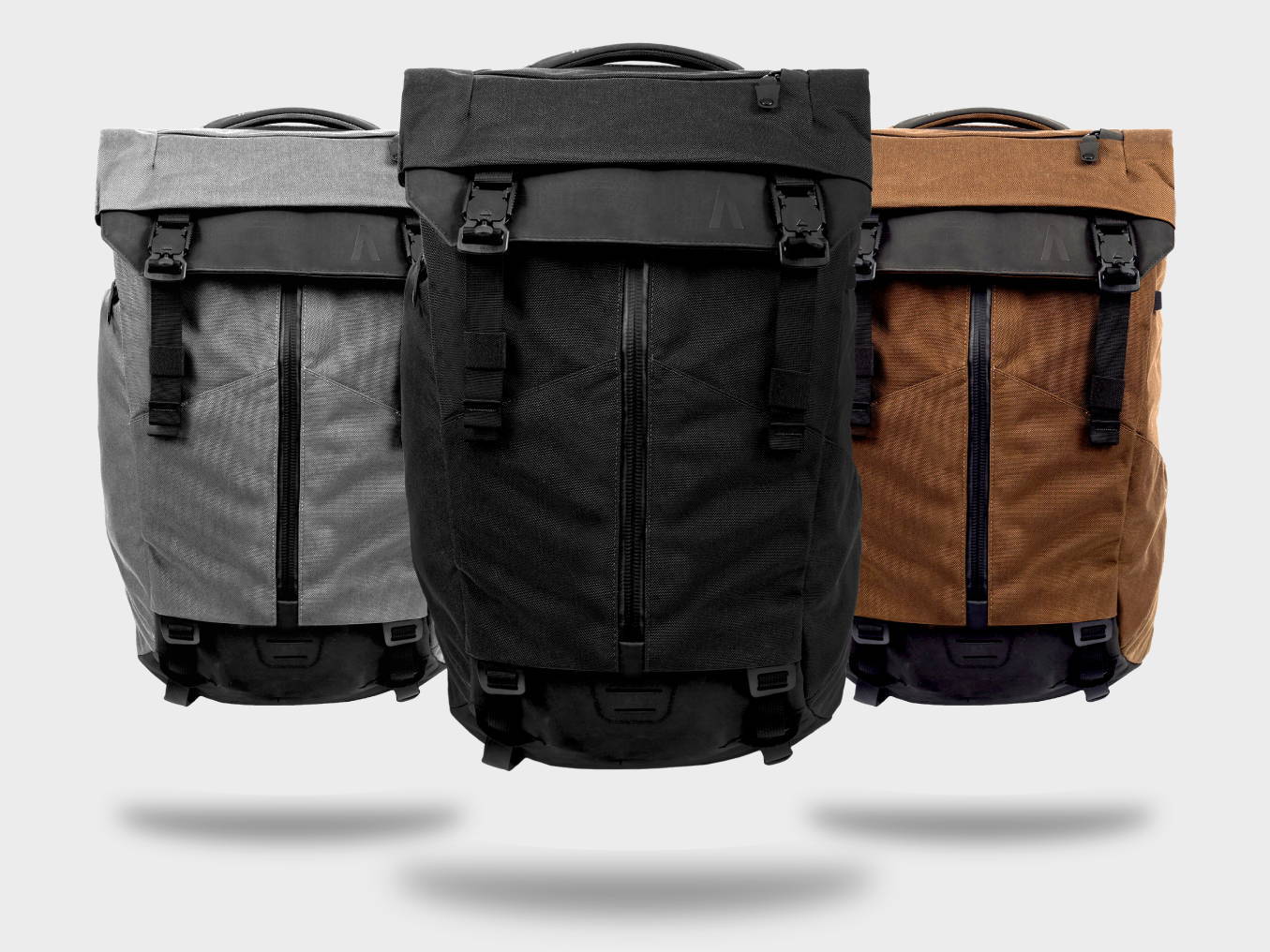 ---
We built the Prima System from the ground-up, centered around organizing items that are most important to us. Our fast-paced lifestyle called for a sustainably sourced pack, to keep up with our impromptu adventures and fast-paced lives.
---
Our Verge case with quick side access, stores your camera safely while keeping it at the ready. Ensure the perfect shot with the modular and padded interior dividers. The Verge case also deploys on it's own to make the perfect day-bag or hip-pack while exploring new terrain.
GET TO KNOW THE PRIMA SYSTEM: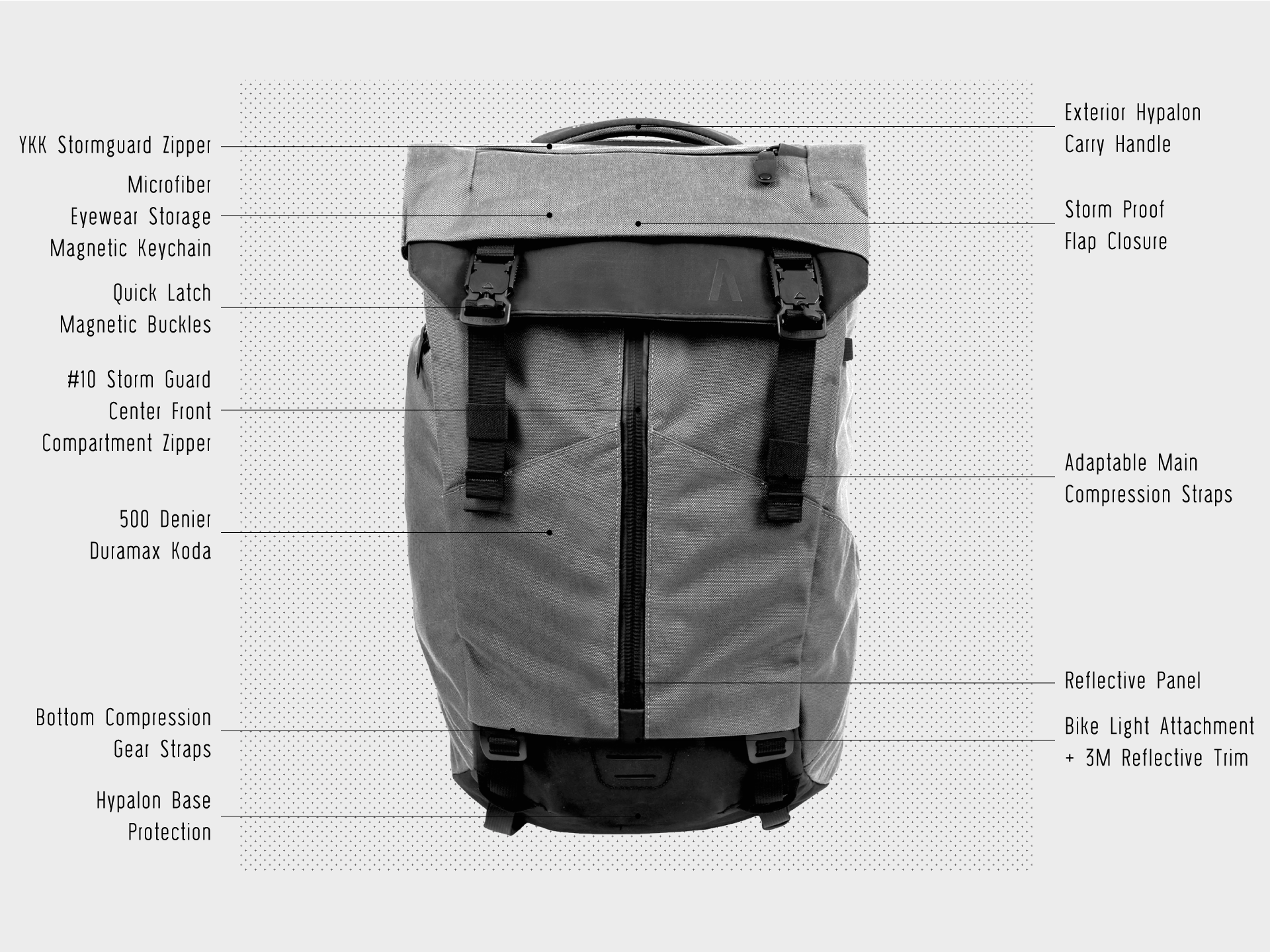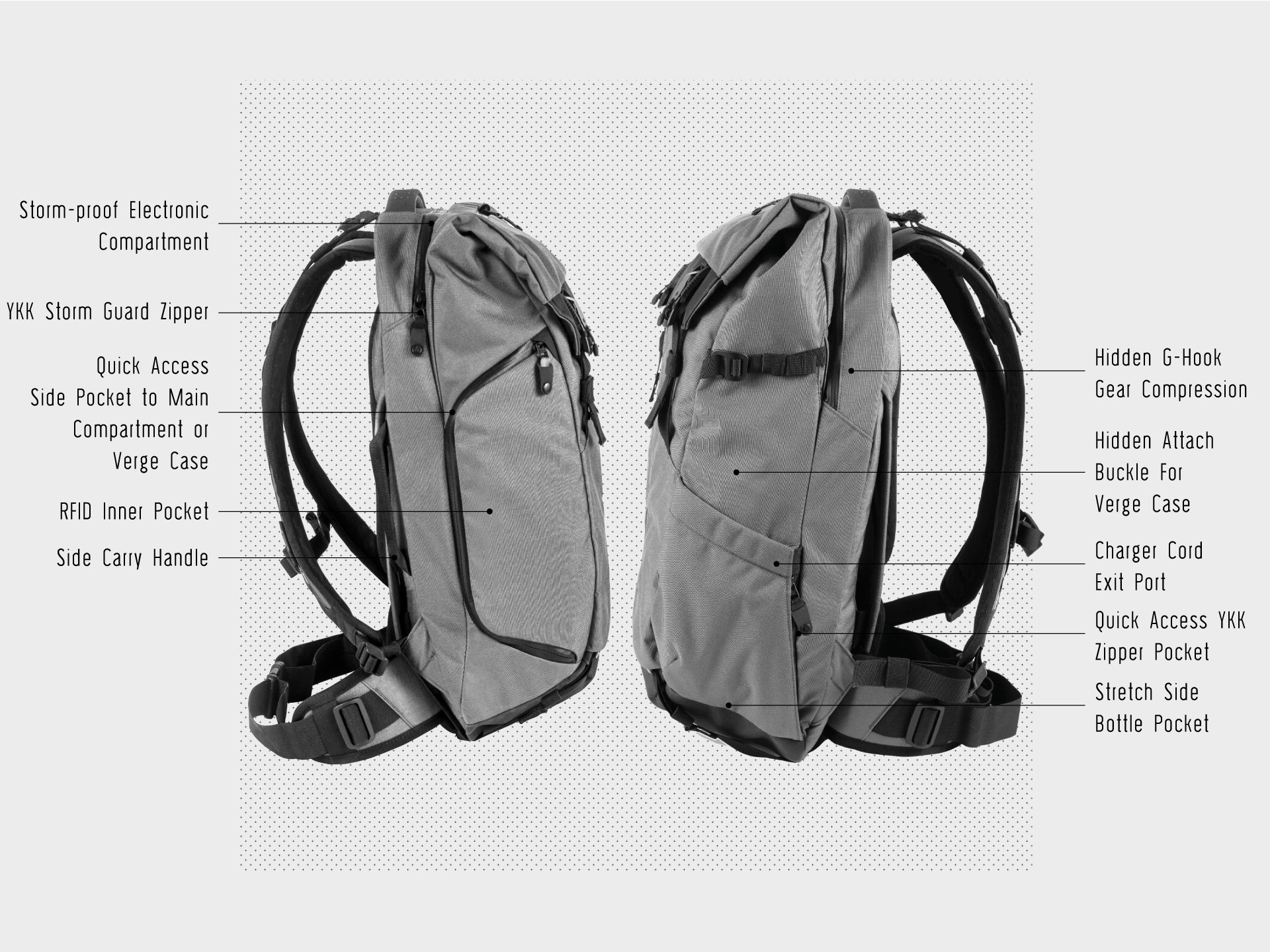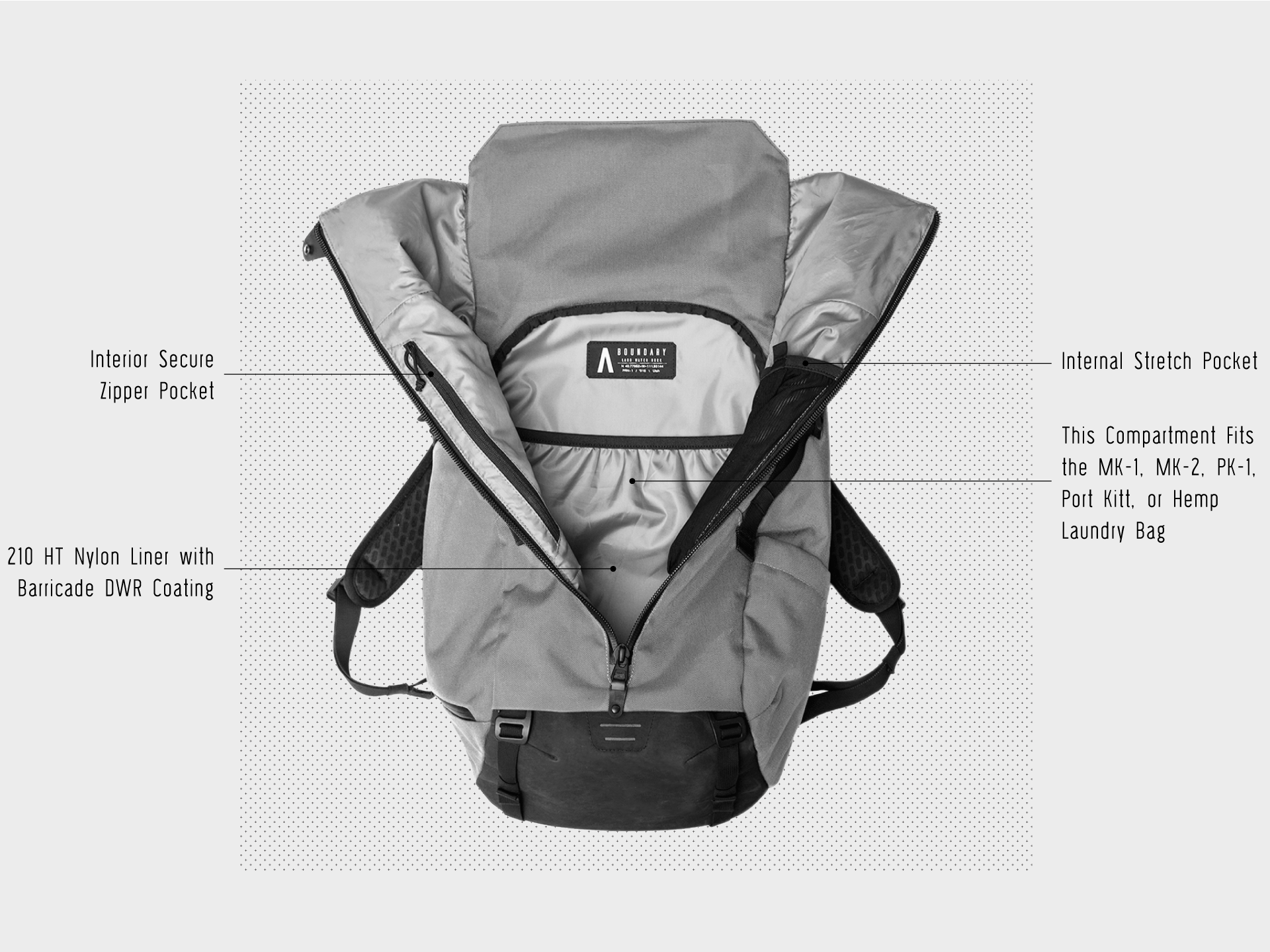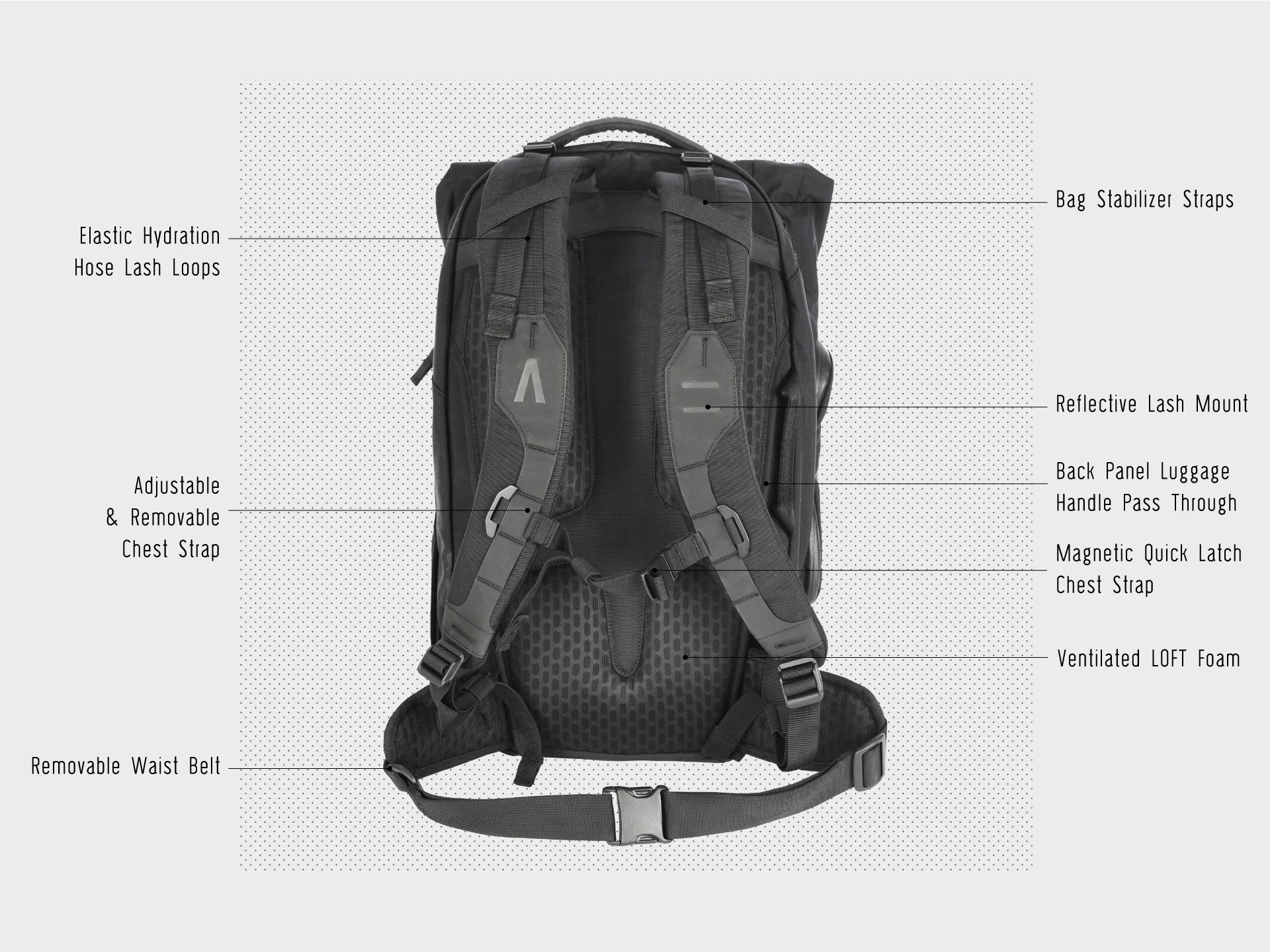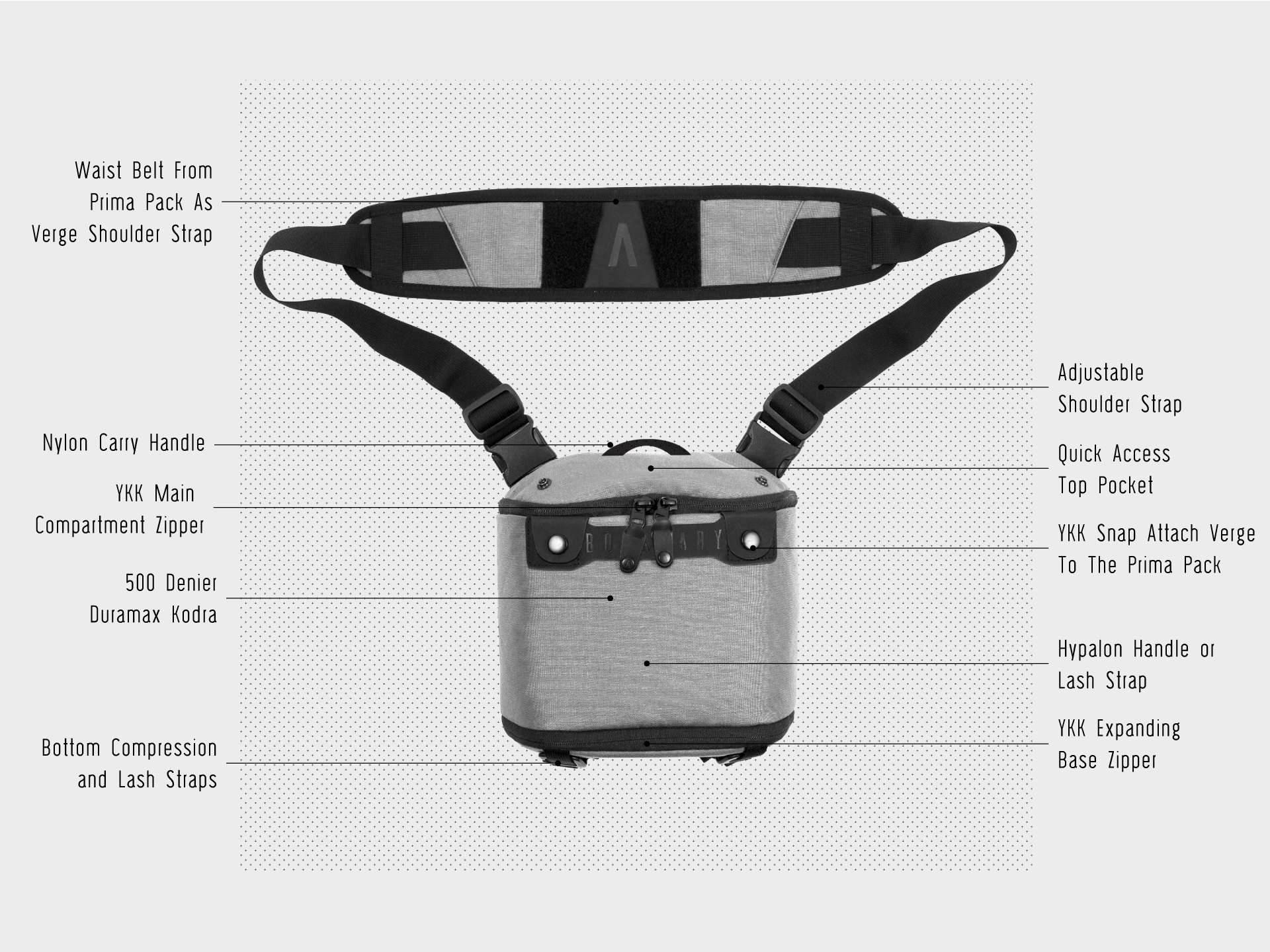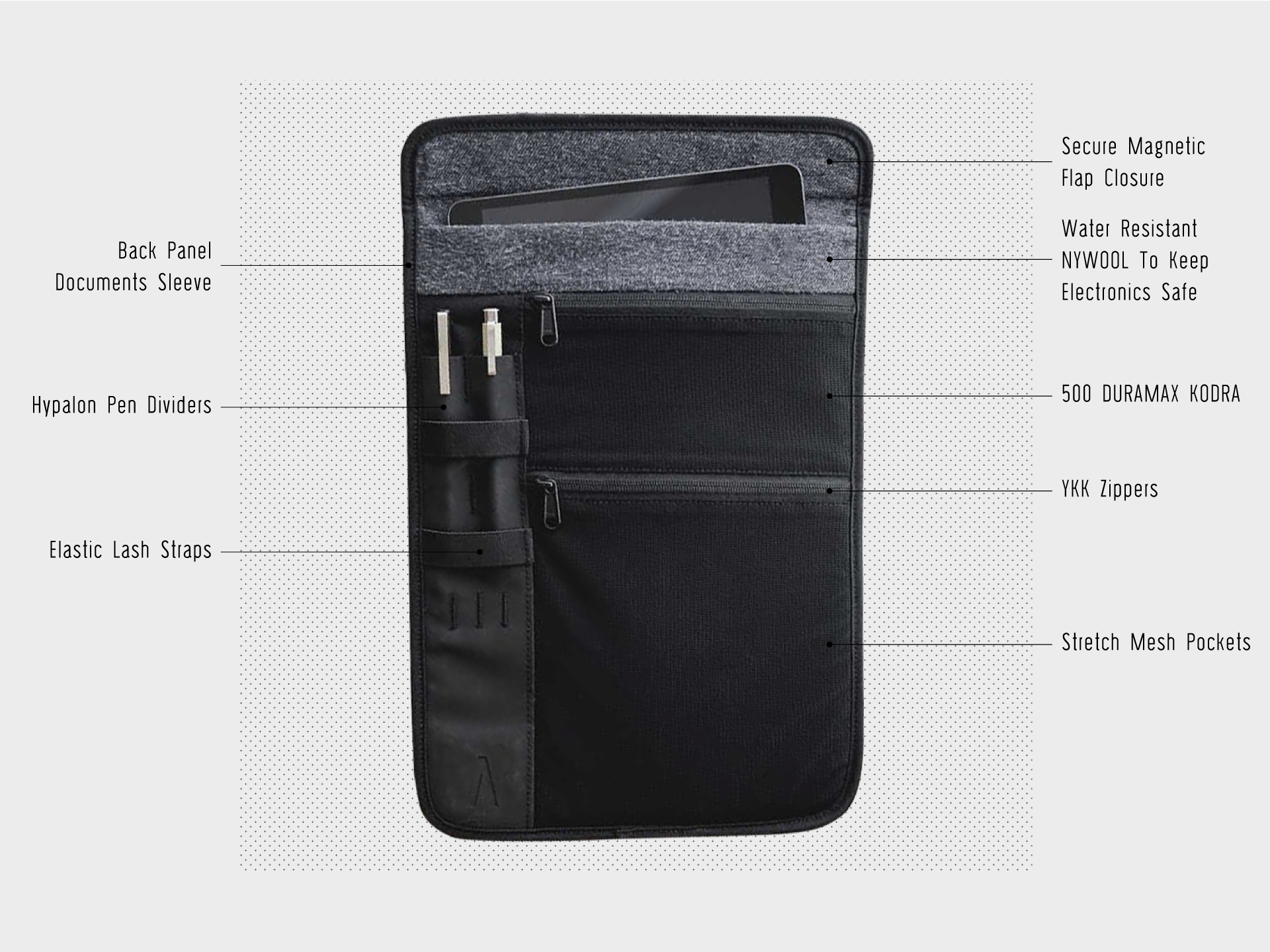 IN DEPTH NON-BIASED REVIEW BY VLOGGER CHASE REEVES:
WHAT THE CUSTOMERS ARE SAYING

"The Prima System is the best Backpack I've ever owned. I use it for every day needs, photography, travel, and as a weekend bag and it gets the job done every time. I love the fact I can remove the verge case and use it for a day trip instead of bringing a big backpack. I do wish the verge case would sit lower in the backpack or there was a way to access the space under it better. I also wish the quick access pocket on top of the bag was underneath the flap to open the bag just for extra security when I'm traveling.

All around the Bounary Supply Prima System is the best purchase I've ever made and I would recommend the backpack to everyone I know."
Brady S.
August 29th, 2018

"This is, by far, the best bag I have ever used. I've gone through a lot of EDC and photography bags that never felt quite right until the the Prima System. It's perfect. It's so versatile and adaptable that it fits in to my workflow seamlessly. I use it everyday wether it's running over to get some work done at a local coffee shop or flying across the world. It has become more of a reliable companion than anything else."
Matt B.
August 15th, 2018

"I have used the Prima System bag for the past 4-5 months. I am a wildlife biologist who has been severely needing a bag that can keep up with my field conditions. For the last 3 months I have been based in the Mayan Mountains of Belize and have used this bag daily. Not only was it perfect for when traveling with my laptop, camera (the side pocket is incredibly useful for a quick snap), and tablets, it also was a fantastic tool in the field. Nearly everyday this bag held our gear for monitoring turtles during flood events. It held up to torrential downpour, bushwhacking through thorny jungle, and crazy scrambles up the river. The only thing that has failed on the bag is 1 tiny zipper strap. Super easy to fix. Love this bag and even after all these rough conditions it still looks like the day I got it. 100% reccomend"
Dillion J.
August 14th, 2018

WHAT THE PROS ARE SAYING:

"The decision to make both the camera bag and laptop sleeve removable creates a truly adaptable bag. In my testing I found myself successfully using the Verge Case as both an internal and external storage vehicle for my chunky DSLR camera, lenses, and accessories. (Bonus: The bag can be placed on the ground on its side without tipping over, allowing unfettered access to your cameras and lenses). I also find the Fieldspace sleeve to be an extraordinary organizer that gives my MacBook and dongles a permanent home that I move between the Boundary pack and other smaller bags (not made by Boundary) depending upon the occasion. I also really like the Mojave tan color and black accents of my prototype pack — it has a certain Indiana Jones chic to it that I enjoy."
Thomas Ricker - THE VERGE

"So many backpacks look and work the same. The Prima ($200), however, is a thoughtful redesign. The main zipper is right in the middle, instead of along the edges, so you can flare the bag open for easy access. Inside, at the bottom, there's a smaller removable camera bag for your body and lenses. There's also a removable sleeve that holds your laptop and organizes your cords and work essentials.."
Kip Malone - OUTSIDE

"Most camera bags are designed to do one thing well – carry camera gear. But the Boundary Supply Prima System isn't like most camera bags. By building modular adaptability into their Prima System, Boundary Supply have created a bag that ultra-efficiently nails photography, everyday and travel carry needs – and has taken the world by storm because of it."
CARRYOLOGY


---
Boundary Supply uses cutting edge technologies to build all fabrics in the most eco-friendly way possible, while preserving esteemed quality. Boundary is commited to keeping the Bluesign Standard on everything we make. We ship all of our products with 100% biodegradable bags made from ethically sourced cassava root. Our goal is to reduce 3,750 pounds [1,704.55 Kgs] of plastic from Boundary's supply chain each year.  
---
With fulfillment centers in 3 different countries around the globe, Boundary Supply offers 2-5 business day shipping worldwide along with a smooth sailing guarantee that no extra shipping fees or charges will be included.
BOUNDARY SUPPLY'S BLUESIGN PROMISE
BUY NOW FOR FREE DELIVERY WITHIN THE U.S.

ACCESSORIES FOR THE PHOTOGRAPHER
ACCESSORIES FOR THE ULTIMATE TRAVELER
ACCESSORIES FOR THE ACTIVE PROFESSIONAL