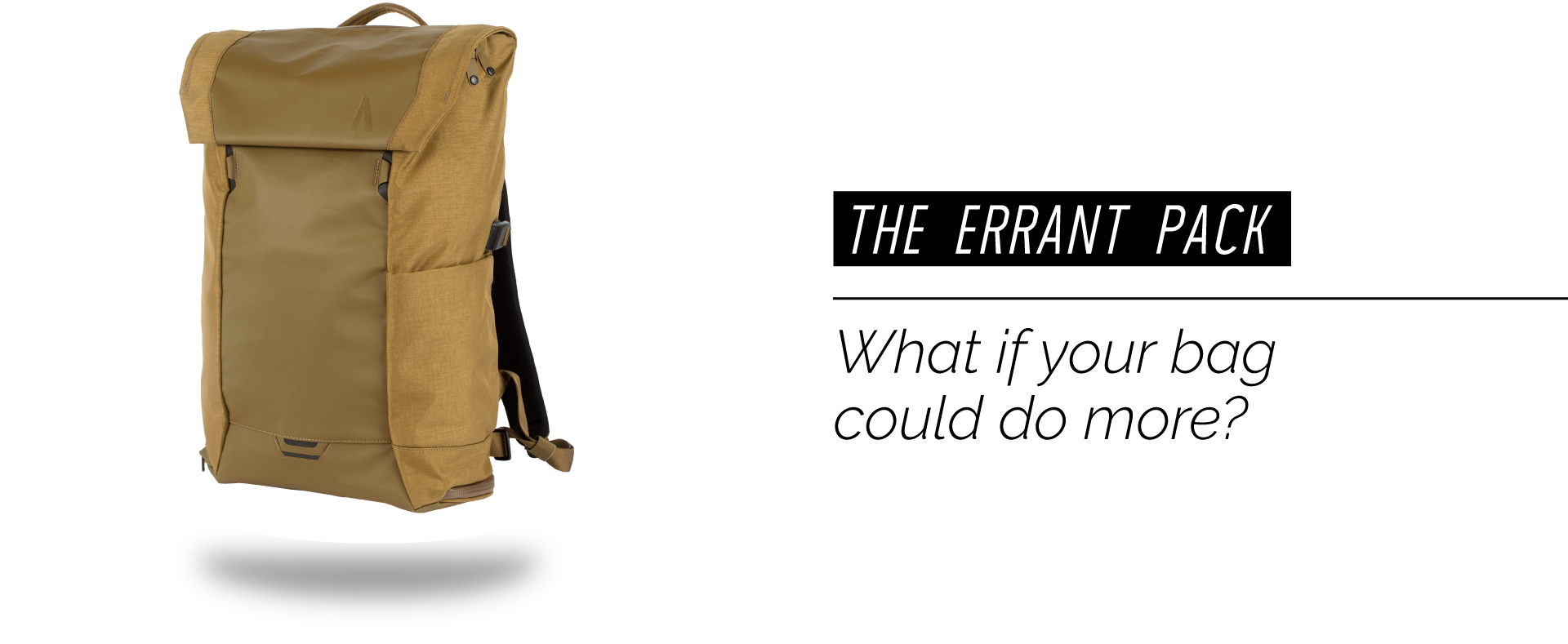 The Errant Pack by Boundary Supply
THE MOST
MODULAR BAG
EVER MADE

The Errant Pack's adaptable storage and dynamic modular components make life more comfortable by providing a simple carry solution for commuting and travel.
 
Magnetic Autolock Buckles
Up to 15" Laptop Storage
Tablet Sleeve
Wet/Dry Odor Retaining Storage
Modular Component Accessories
RFID Safehouse Passport Pocket
AVAILABLE IN 3 COLORS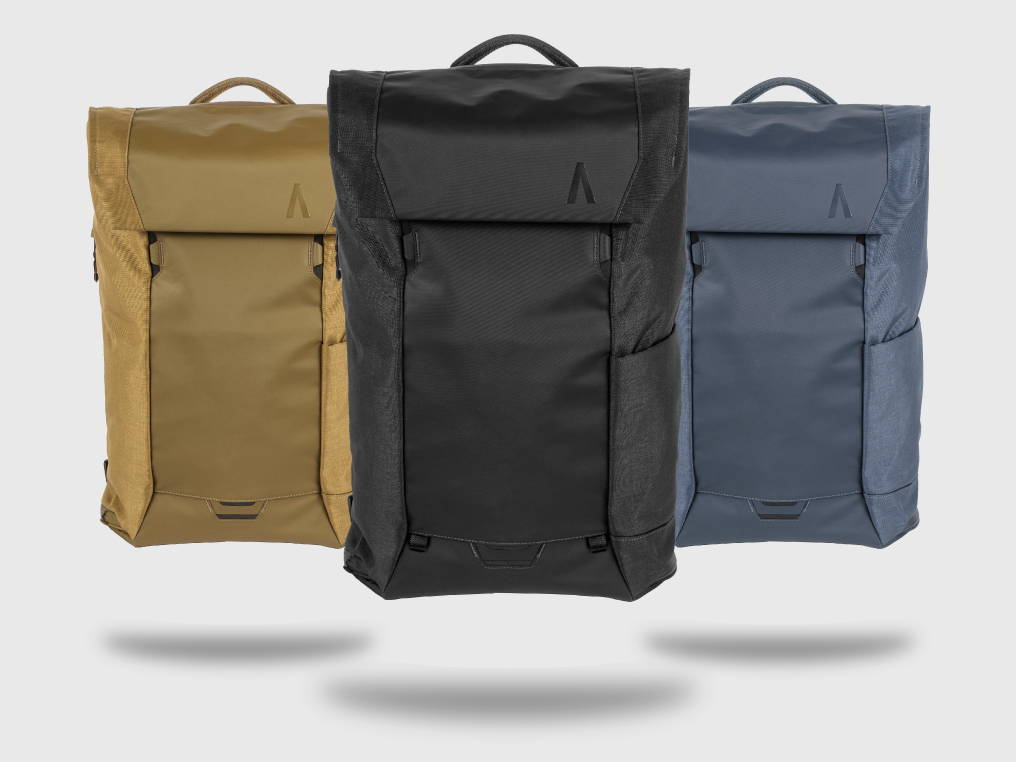 ---
The Errant Pack is the Ultimate Everyday Backpack. Fluid organization, modular components, and effortless access keep creative tools organized, camera gear at hand, and a space for anything and everything. It's minimal and sleek design seamlessly transitions to suit the commuter, photographer, and adventurer.
---
The Errant Pack has two separate modular components to keep all of your camera and drone gear safely stored. With dual quick access from the top and back of the bag, never miss a moment and carry your equipment in style.
GET TO KNOW THE ERRANT PACK: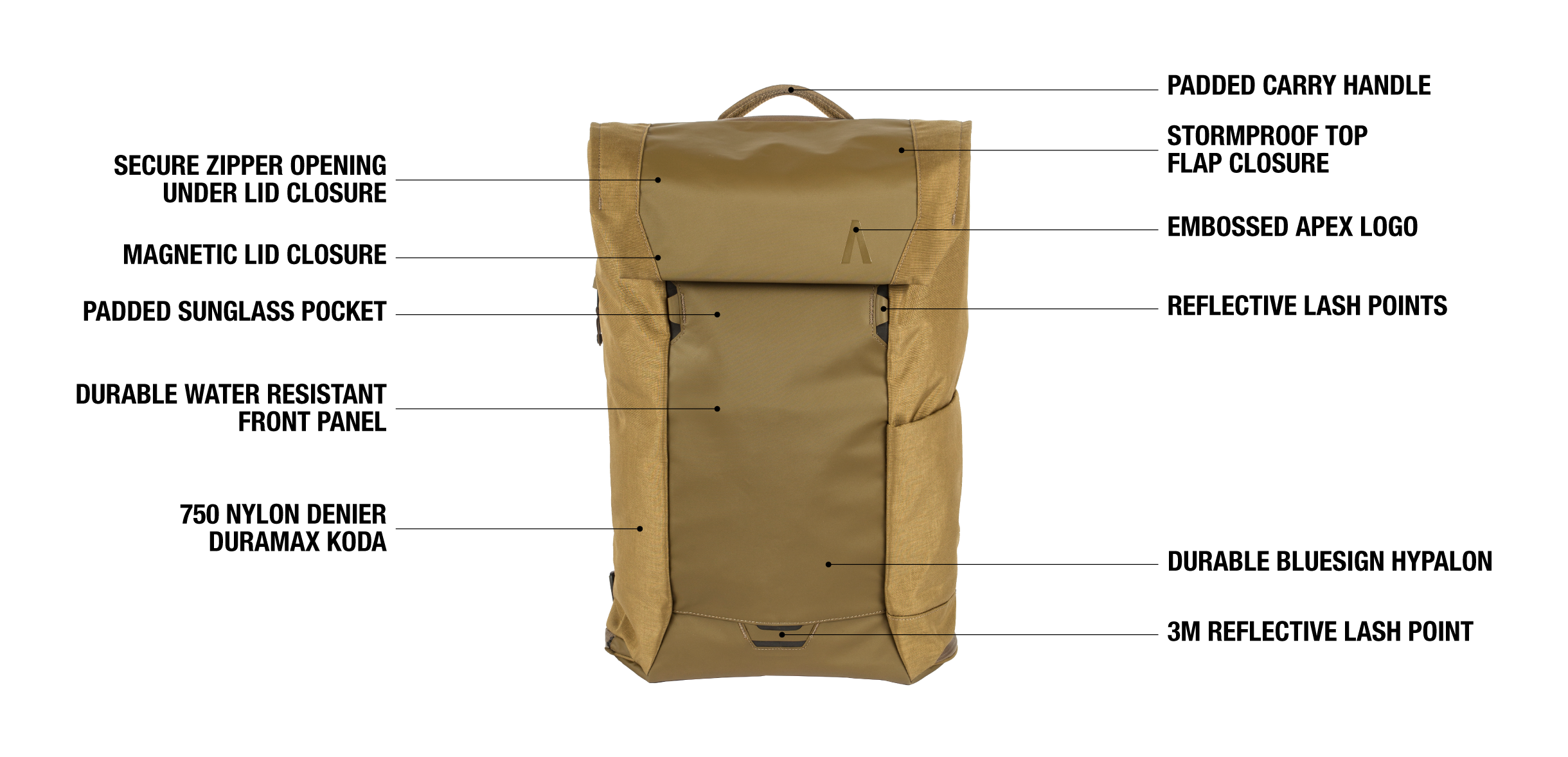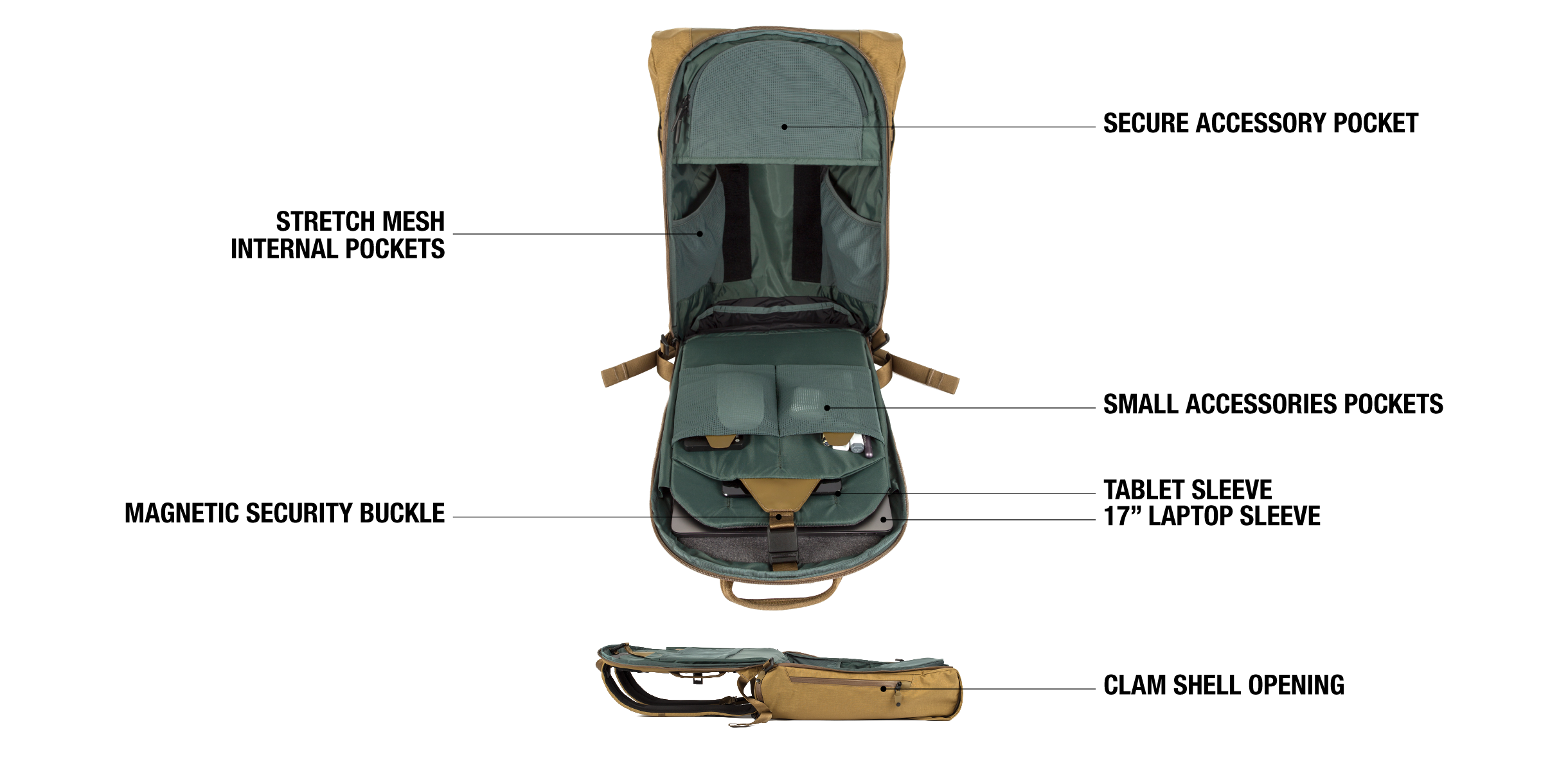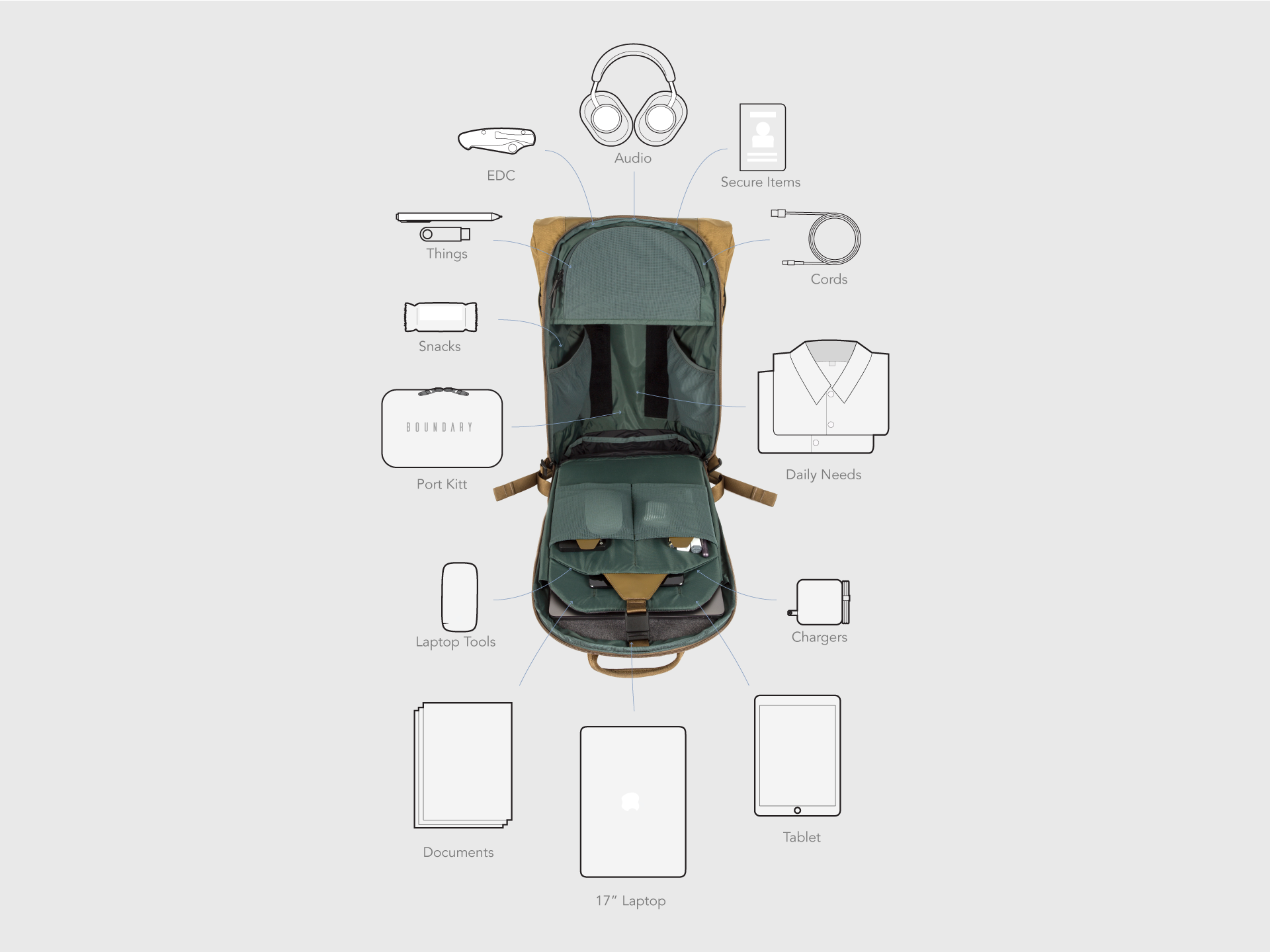 IN DEPTH NON-BIASED REVIEW BY VLOGGER CHASE REEVES:
WHAT THE CUSTOMERS ARE SAYING

"I have owned my errant pack for a couple of months and have been very impressed. The fit and finish is exceptional. I have used the bag as an edc and an overnight bag. It has filled both roles very well. I have the camera cube and the aux compartment and both fill their role to a great standard. I have owned many bags over the years but the errant fills all the roles I need and fits into my lifestyle perfectly. Very impressed with all aspects of the bag and I am very happy with my purchases through boundary supply.
John S.
March 29th, 2019

"The Errant is my 1st investment on a truly EDC backpack, and I spent a lot (I'm from Malaysia, the price was really something beyond my normal means), but I haven't regret it since i got it in 28th February 2019. This backpack has LOTS of organization, which is very useful for me since I got lots of smaller things. But, at the same time, the streamline shape of the bag has really got me mesmerized. I can't stress enough much how I like this bag. However, this is my opinion, and yours may vary. But still, I gotta say, this is one heck of a bag, trust me."
Syazwan
March 15th, 2019

"It takes a couple of time to get use to all the features and tricks this bag has, but once you mange is pretty perfect!"
Guille
March 16th, 2019

WHAT THE PROS ARE SAYING:

"Geared toward urban commuters, Boundary's Errant Pack is a durable item. It is all-weatherproof; made from a careful mix of Hypalon and 500d DuraMax Kodra. The bottom of the bag is dually reinforced by both a wet/dry, insulated compartment and another layer of Hypalon. The top of the pack closes magnetically with dual, waterproof zippers underneath. Bypass the zippers for quicker access or lock it up when the weather isn't right. Another strap on the side of the pack acts as a zipper stop, to allow for access from the top without letting everything inside spill out."
Errant can also be used with a variety of modular inserts from Boundary. These include the $45 CB-1 Photo Insert and larger $60 MK-2 Photo Case for your SLR camera or drone gear. Boundary offers other inserts, too, like the Port Kit to hold all your vital accessories. If you own a drone or fancy yourself a professional photographer then maybe you'll find these to be worthwhile purchases. But for most, the added bulk, weight, and cost are probably unnecessary, and you can always buy them later.

The Errant is a 24L everyday carry backpack that moves seamlessly from the office to day hikes or photography use. The sleek, minimal design combines quality construction with an adaptable design to tackle a variety of day-to-day needs. Made with bluesign® approved materials and factories, the pack features a durable blend of 500D DuraMax Kodra, Hypalon and a Barricade DWR coating for water and stain resistance. And with weatherproof YKK zippers for added protection from the elements, you can roam with even greater peace of mind.


---
Boundary Supply uses cutting edge technologies to build all fabrics in the most eco-friendly way possible, while preserving esteemed quality. Boundary is commited to keeping the Bluesign Standard on everything we make. We ship all of our products with 100% biodegradable bags made from ethically sourced cassava root. Our goal is to reduce 3,750 pounds [1,704.55 Kgs] of plastic from Boundary's supply chain each year.  
---
With fulfillment centers in 3 different countries around the globe, Boundary Supply offers 2-5 business day shipping worldwide along with a smooth sailing guarantee that no extra shipping fees or charges will be included.
BOUNDARY SUPPLY'S BLUESIGN PROMISE
ACCESSORIES FOR THE PHOTOGRAPHER
ACCESSORIES FOR THE ULTIMATE TRAVELER
ACCESSORIES FOR THE ACTIVE PROFESSIONAL