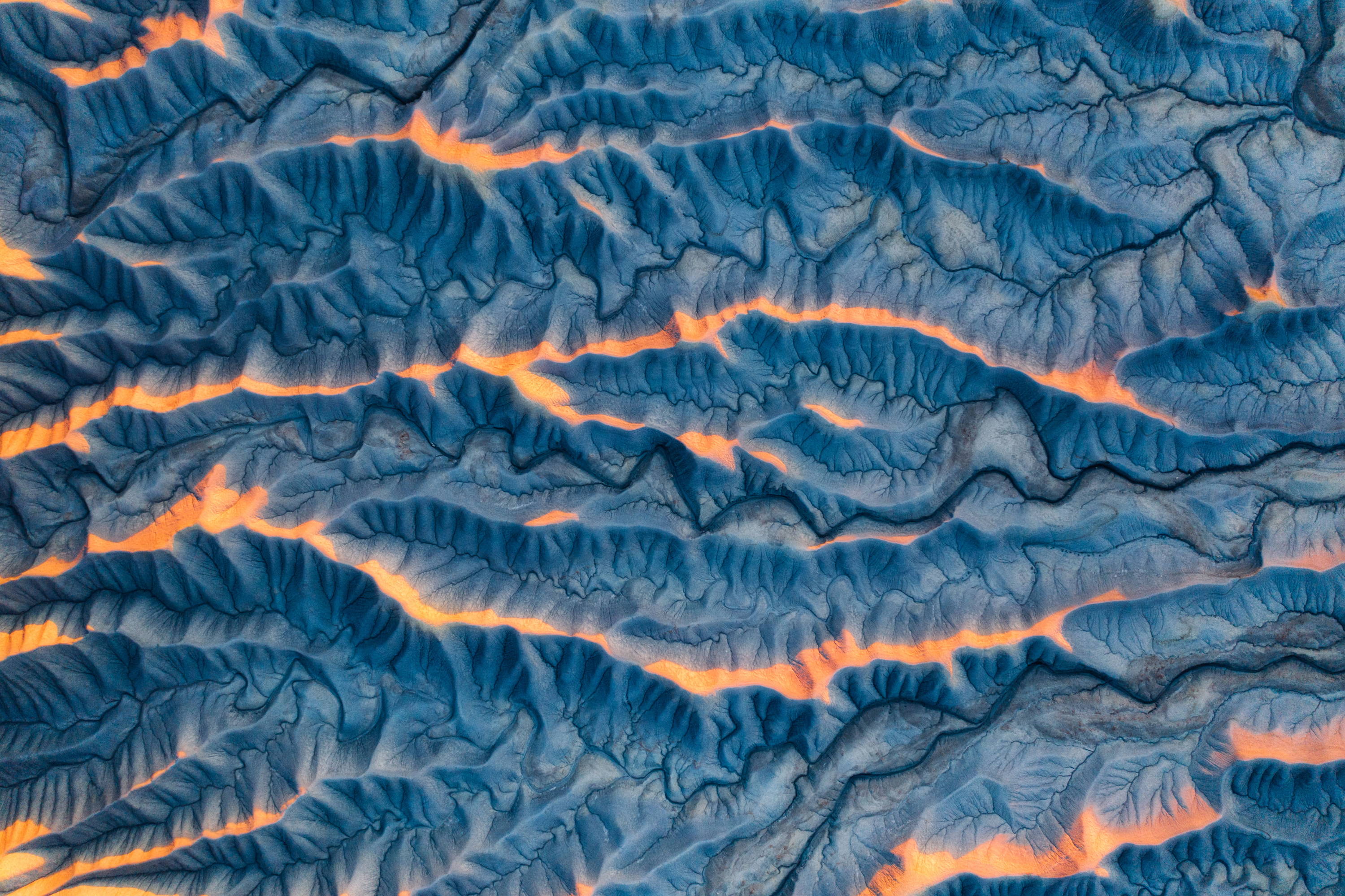 Layers upon layers of astounding landscape textures inspire photographer Zach Testa to surround himself in the rich and vibrant landscapes we all dream to one day visit. His photography captures an abstract world of purple and turquoise mountains from the Peruvian Andes to the American Southwest. The unique painted hills leave you wondering, how such dreamlike lands come to exist.
"I like being outdoors and surrounding myself with the flow of life, recognizing the patterns and forces behind nature that bring together our natural world."
At the age of 10 he uncovered a dusty old camera in his parent's office and started nabbing photos of his daily life. Just like many of artists before him, his passion evolved into a love for captivating landscapes speaking to his inner compass of nature's dramatic potential. He recounts his love for nature photography.
He sees colored stripes in the hills and goes running with his drone while heavy rain exposes the mineral rich mountain spines displaying an almost toxic backdrop.
They seem to be bursting with color and fully saturated after the weather runs its course. Manganese is responsible for the purple, iron salts make the reds, pinks, and yellows, and decomposing mica minerals causes the greens. Zach's camera of choice is a Canon 5D Mark Lv, Canon 11-24mm f/4 L, Sigma 50mm f/1.4 Art and the Canon 70-200mm f/2.8 L IS II USM lenses. His aerial drone photos are shot with a DJI Mavic Pro 2.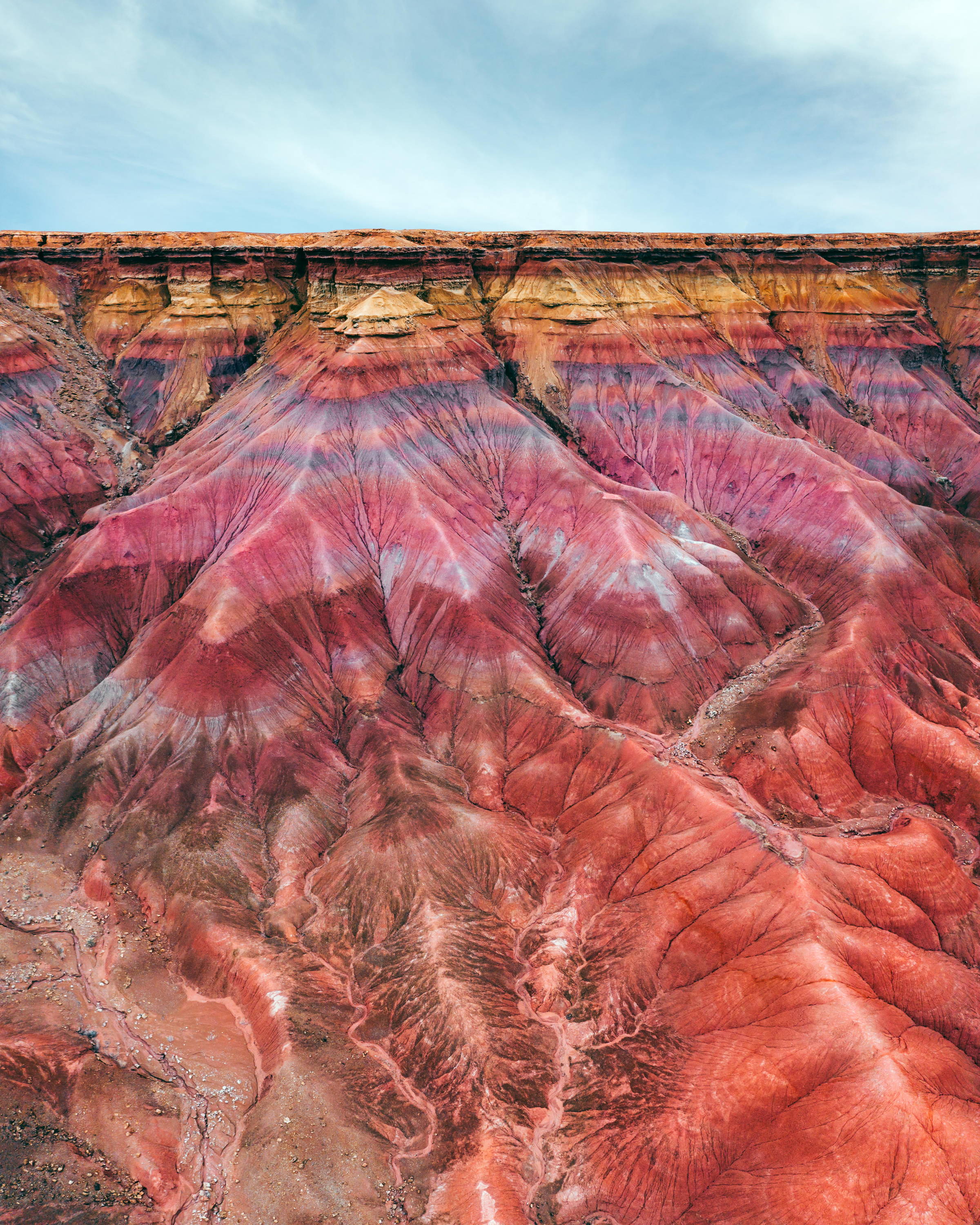 We asked Zach what was next on his travel itinerary and he says his impulsive tendencies will most likely steer him towards South America or Southeast Asia. "When I'm planning a trip, I like to go places where money will last me awhile. I keep a running list of places that strike me. Instagram is a big help when finding cool places to shoot. When I have a location planned, I like to use Google Earth to scan the area and find spots that look interesting to me."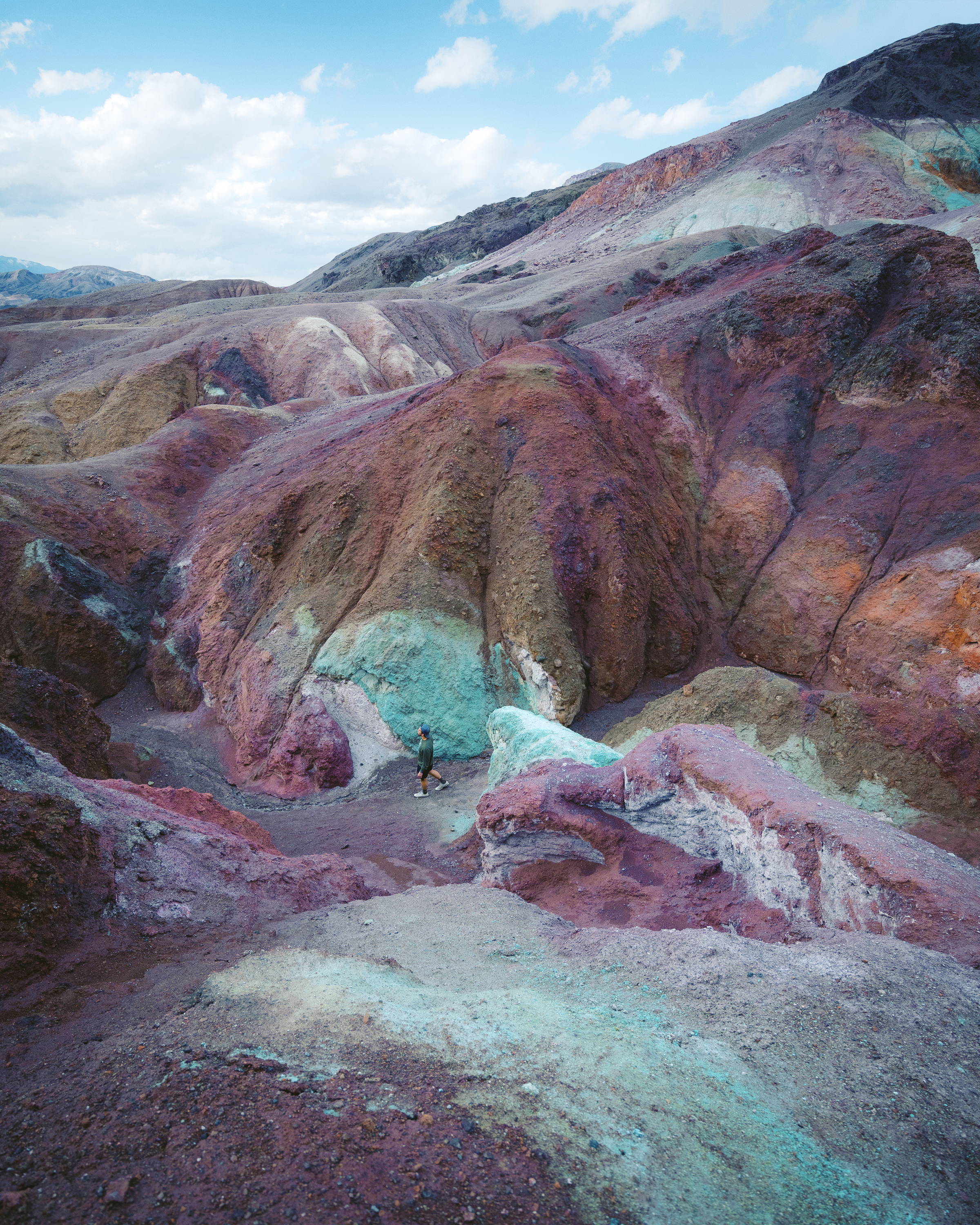 "Ever since I got my drone, I became fascinated with the aerial views of landscapes. Something about seeing the repeating fractal patterns in colors and textures of these landscapes from so high up, it blew me away."
Some of Zach's favorite places that he has traveled to are Laguna Parón and the Red Valley, both within the Peruvian Andes.
The glacial blue lakes and colorful sedimentary layers deposited in the peaks are stunning. Zach also recounts his visits to Death Valley National Park and the Colorado Plateau, claiming them as his favorite spots in the United States, "walking around in a surreal world of insane geology and textures."
Follow along Zach's breathtaking drone photography:
@zachtesta